An oyster is a taste of the sea in a single slurp. While raw oysters are a delight shucked fresh and served naked, a little boost of acid, salt or sweet only complements their natural flavor.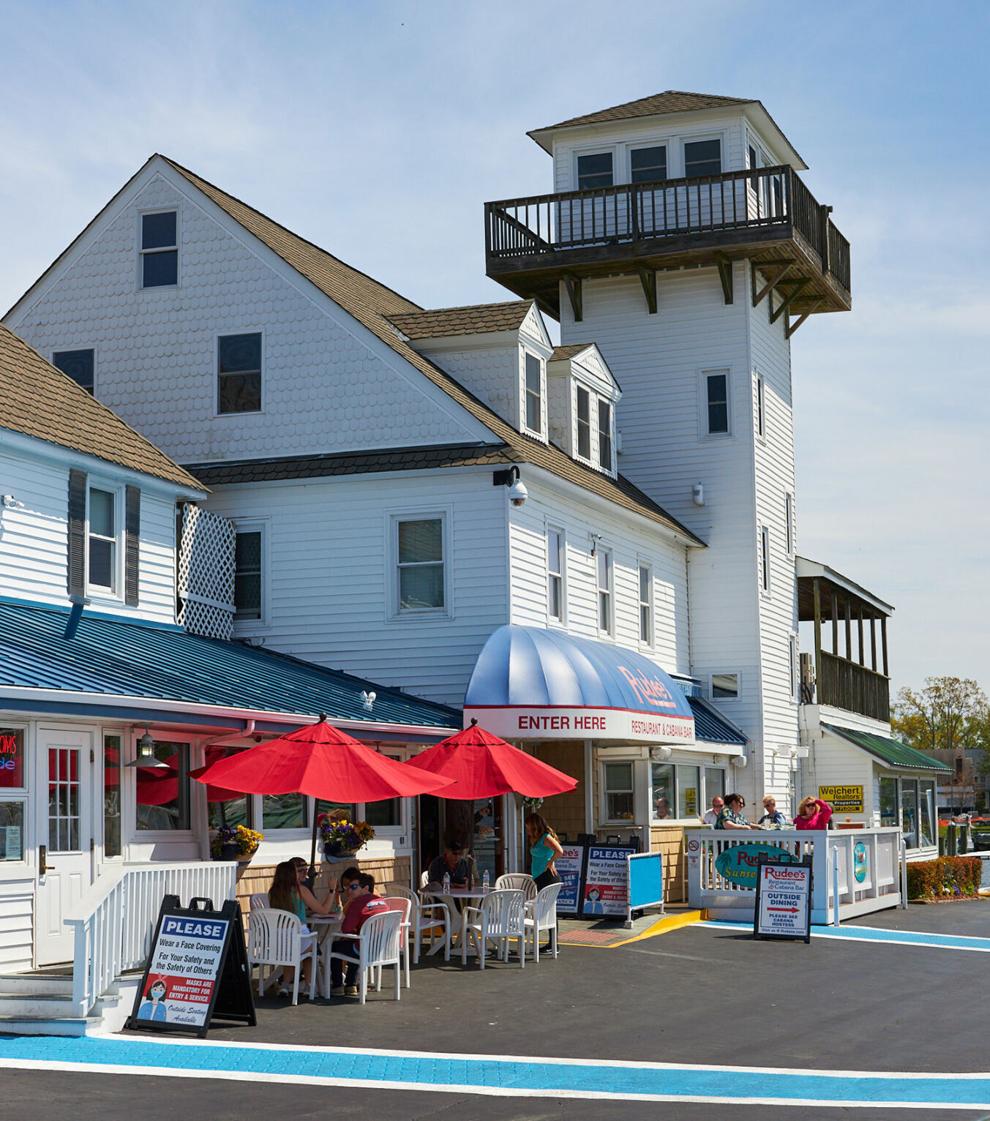 Throughout Virginia's seaboard, restaurants and raw bars serve up oysters "buck-a-shuck-style" straight from a bed of ice, simmered into a chowder or flash-fried in a floury coating with a rich sauce on the side. Some restaurants offer a classic mignonette or a fiery, horseradish-spiked cocktail sauce to accompany their fresh raw oysters. Others simply insist you need little more than a squeeze of lemon.
At Rudee's on the Inlet Restaurant & Cabana Bar in Virginia Beach, Virginia, the oyster is the star of the show any time of day. "We opened as a real stand-alone oyster bar in 1983. Oysters are our brand," says Carter Turpin, the original owner and founder of the restaurant.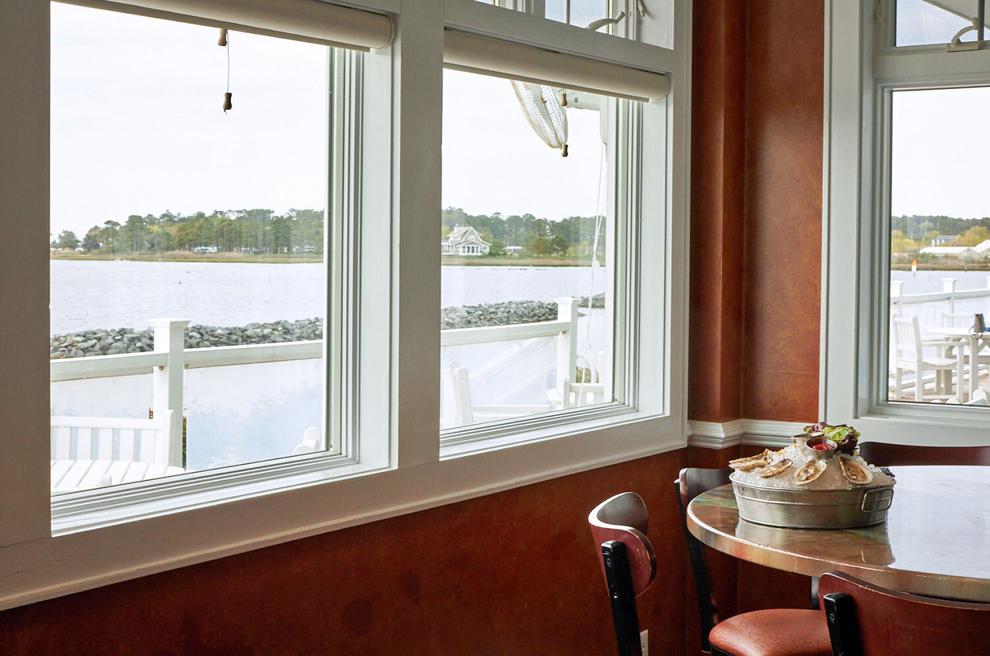 "You see the guys do everything behind the raw bar. You watch them shuck fresh off the ice in front of you, really just six inches from your barstool," he says.
Just across the water from Cherrystone Aqua-Farms, The Oyster Farm at Kings Creek hosts bed-and-breakfast guests and restaurant diners in search of the flavor of oysters. Chef Linda Wessells sources her oysters direct from various harvesters on the Eastern Shore, including Cherrystone's. "Some people just come for the local oysters," says Russell Molka, the restaurant manager of the Seafood Eatery at The Oyster Farm.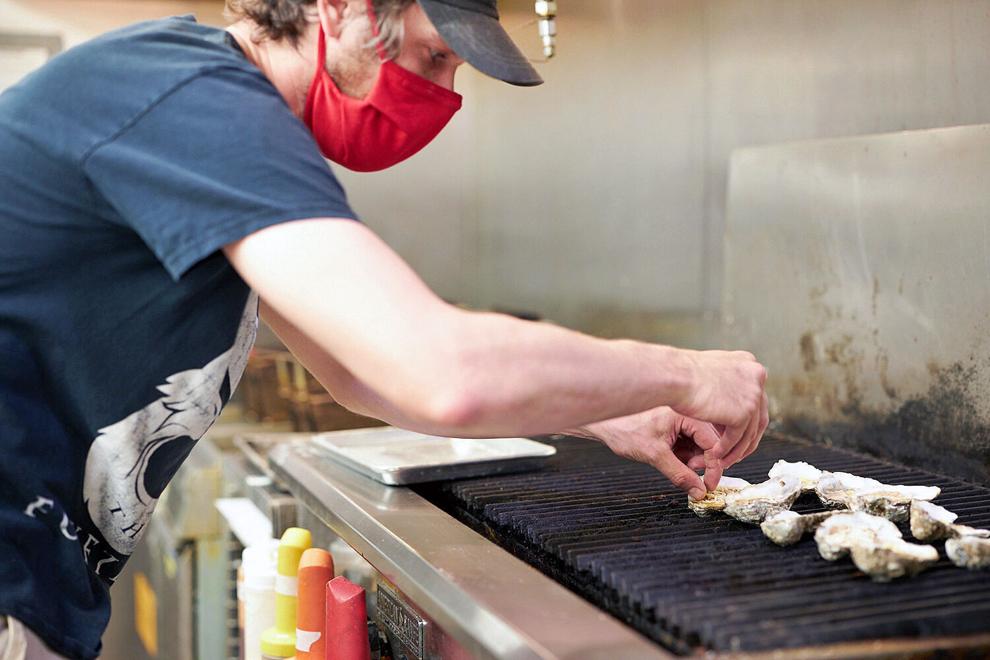 Protein-packed and low-calorie, oysters could be considered a health food, but restaurants like Small's Smokehouse + Oyster Bar in Norfolk gild the lily by grilling oysters with savory sauces or slowly tenderizing them in a cream-heavy stew.
"Logan has developed his own style," says John Small III, owner of Small's. He opened the restaurant a decade ago to highlight the work of his son, Logan, who serves as the restaurant's chef and creative head. "We were all born on the Chesapeake Bay and the rivers around here, and we've been eating oysters from here our whole lives," Small says, harkening to his youth when the rivers were so congested with deadrise- and skiff-style boats that he could walk across the water from boat to boat, each harvesting oysters with large racks called tongs.
The history of the oyster industry in Virginia and the greater Chesapeake Bay area is present with each oyster consumed, and the recipes below offer preparations that showcase the splendor of an oyster in a variety of classic ways.
Virginia chef Logan Small says oil or butter is essential in this grilled oyster recipe.
Chef Logan Small shares his award-winning oyster stew recipe that's famous at Small's Smokehouse + Oyster Bar in Virginia.
This Oysters Rockefeller recipe is a Virginia interpretation of the original from Antoine's restaurant in New Orleans.