Mignonette is a concentrated vinegar sauce with shallots and black pepper that's traditionally served over shucked raw oysters to unlock their briny flavor. The French word can be translated to "little darling," a term which seems appropriate for this perfect three-ingredient sauce. 
At The Oyster Farm at Kings Creek in Cape Charles, Virginia, chef Linda Wessells varies her mignonette with different wines and vinegars. She substitutes white balsamic for the red wine vinegar and prepares a festive pink version for Valentine's Day with Champagne and fresh strawberries. Wessell's classic take on the mignonette below lends itself to many other creative adaptations. Try lemon or grapefruit juice for a portion of the acid, or include a touch of ponzu and ginger. Hot pepper sauce or minced jalapeño will add some heat, and crushed pink or green peppercorns add a striking presentation.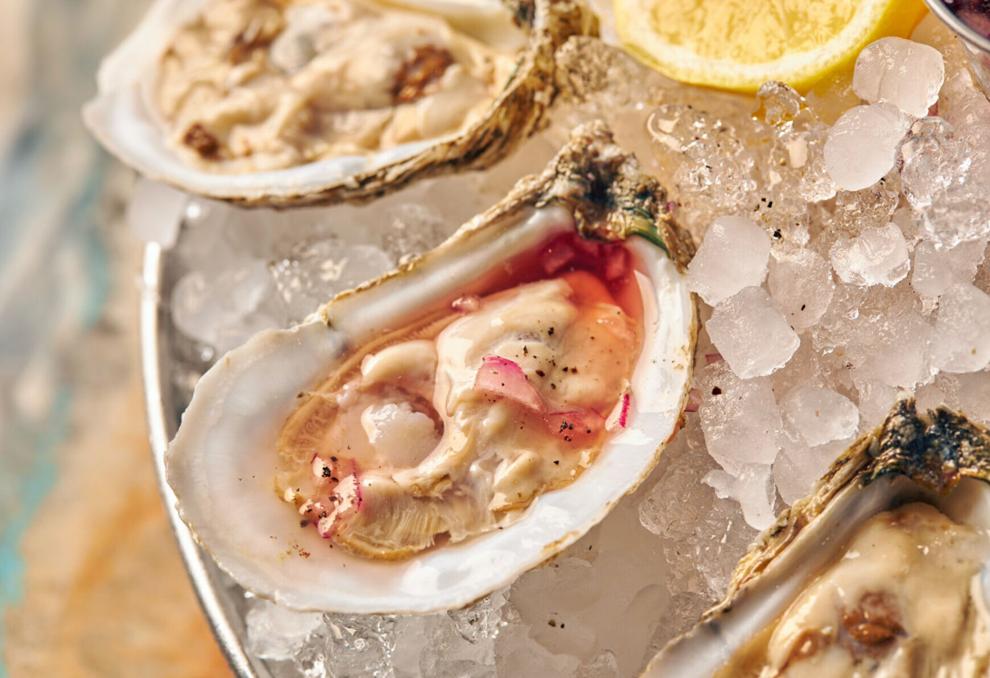 ---
Mignonette
¼ cup red wine vinegar
1 Tbsp minced shallot
¼ tsp coarsely ground black pepper
In small serving bowl, stir ingredients until combined. Lightly drizzle mignonette over freshly shucked oysters.