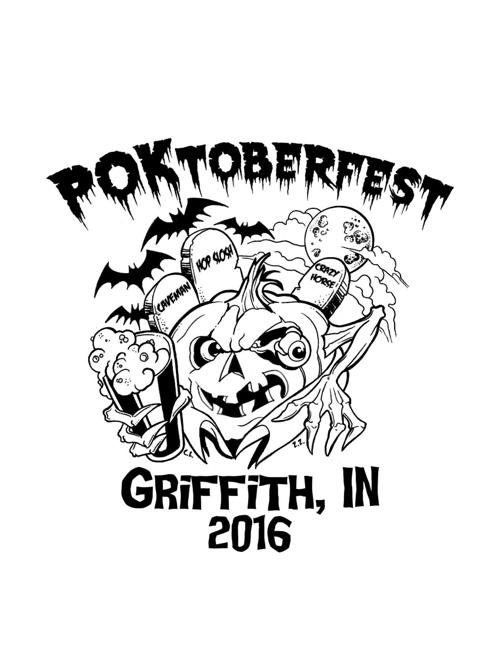 GRIFFITH — Pokro Brewing will host a Halloween-themed Oktoberfest celebration Saturday that will shut down part of Broad Street.
POKtoberfest will block off Broad Street from Lake Street to Miller Street. The fall beer fest will take place between 1 to 5 p.m. at the brewery, 311 N. Broad St. A zombie fun run will start at 11 a.m., and VIPs can get in at noon for appetizers.
Participating breweries include Pokro Brewing Company, Wildrose Brewing Company, New Oberpfalz Brewing, The Devil's Trumpet Brewing Co., Shoreline Brewery, Windmill Brewing, St. John Malt Brothers, One Trick Pony, Byway Brewing, Bulldog Brewing Co., Ironwood Brewing Co., Four Fathers, Zorn Brew Works, Burn 'Em Brewing, Route 2 Brews, Figure Eight Brewing, Crown Brewing and Misbehavin' Meads. Michigan ciders also will be available for sampling.
Charcuterie, T & S Catering, Villa Pizza, Bridge's Scoreboard and Lady's Gourmet Popcorn will have food available for purchase.
The Cosmic Situation and Jason Jakes Duo will play music, and there will be a costume contest with a $300 prize.
Tickets are $50 for VIP, $35 for general admission, and $10 for designated driver, and can be purchased at Pokro Brewing Company or online at http://bpt.me/2594293.
A portion of the proceeds will go to the Griffith police and fire departments.