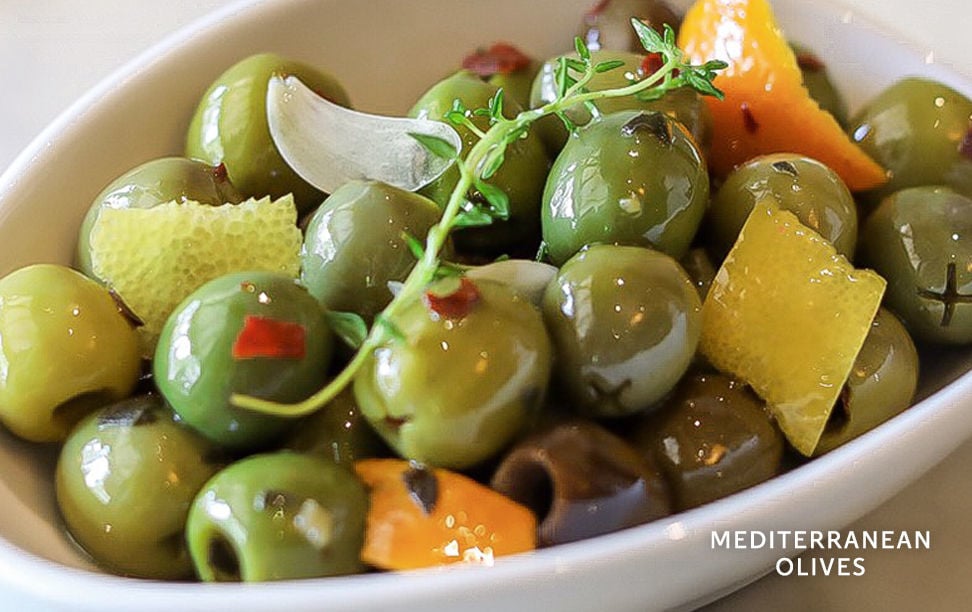 BRIO Italian Mediterranean, the casually elegant restaurant that takes its inspiration from Italy's Amalfi Coast, announced the launch of an Italian Mediterranean-inspired menu update at all of its locations. The menu, which is deeply rooted in the Italian Mediterranean Way of cooking, is the result of a collaboration between BRIO's leading chef and Chief Culinary Officer John Imbriolo and renowned Italian-Mediterranean chef Angela Mancini.
Dishes on the menu feature the freshest ingredients and made-from-scratch cooking, all leading to an Italian-Mediterranean food experience with exceptional taste.
"Everyone involved in this updated menu is passionate about the Italian Mediterranean Way of cooking, dining and living," said Brad Blum, Founder, Owner-Partner, Chairman and CEO of FoodFirst Global Restaurants, parent company of BRIO Italian Mediterranean. "It is all about joy. Everyone who experiences this exceptionally good tasting food and way of life thoroughly enjoys it. I look forward to more and more people visiting our BRIO restaurants to experience first-hand the many exciting things inspired by the Italian Mediterranean," Blum said.
FoodFirst Global Restaurants, Inc. operates under the philosophy developed by Blum referred to as Good Food for the Planet™. This new menu furthers the key tenets of Blum's philosophy and is another step toward providing elevated restaurant food globally.
Imbriolo is a fifth-generation Italian chef whose father Angelo cooked for John F. Kennedy and his family, as well as for Ronald and Nancy Reagan during their years in the White House. He has created dishes based on recipes handed down to him by his father and mother. Dishes on the BRIO menu, like Spaghetti Pesto and Spaghetti Bolognese, are made using the very same made-from-scratch recipes Angelo used to delight both of the former First Families.
Imbriolo, or 'Johnny I' as he is known, collaborated on this menu with Chef Angela Mancini, a valued culinary advisor to FoodFirst Global Restaurants, who resides on the beautiful Isle of Capri overlooking the Mediterranean Sea. Chef Angela is an accomplished Italian chef who has appeared on TV in Italy and across Europe. She is quick to discuss the benefits of the Italian Mediterranean way of cooking, dining and living, which has been proven to taste better and be better for you.
"Ingredients, ingredients, ingredients," stressed Mancini about the guiding principles of her culinary philosophy. "There's nothing more important than the ingredients. They're much more important than my recipes," she said.
"Working with Chef Angela and seeing the amount of care and love she puts into each of her recipes has been an amazing experience and has opened additional avenues for menu innovation and next-level taste at BRIO," said Imbriolo. "Our Executive Chefs at each restaurant share many of the same culinary philosophies, which is why we're dedicated to carefully selecting the very best and freshest ingredients to develop our menus at BRIO. I'm so proud of this updated menu as everyone who has tasted the food just loves it," he said.
The menu now features more plant-based foods and fresh seafood. Many of the dishes are complemented by fresh lemons and stone-pressed extra virgin olive oil, which are staples of Italian Mediterranean cooking.
Great new starters include imported Mediterranean Olives that are handpicked and carefully selected along the Italian Mediterranean seaside; a light & crispy Zucchini Fritti as another vegetarian starter; and the popular Handmade Meatballs, made with organic grass-fed beef and all-natural pork, filled with fresh mozzarella, and served with peperonata. The menu also features a fresh and colorful Mediterranean Salad; a bursting-with-flavor Pasta Verde (string zucchini & spaghetti); a Crab Cake that is almost all succulent crab and very little cake; Lobster Ravioli with scallions and a light lemon sauce; a fresh Shrimp Capri entree; and the new sumptuous sautéed Stuffed Chicken Parmigiana with fresh basil and cheeses. The new dishes are joined by long-time guest favorites including the Shrimp & Lobster Fettuccine (succulent seafood with fresh fettuccine), Salmon Fresca, Chicken Limone and tender Beef Carpaccio.
The menu update also features new luxury wines offered by the bottle imported directly from Italy. Additionally, Brio will be introducing a new ultra-premium Italian Margarita made with Camarena Reposado Tequila and imported Caravella Limoncello.
Satisfy your cravings
With our weekly newsletter packed with the latest in everything food.