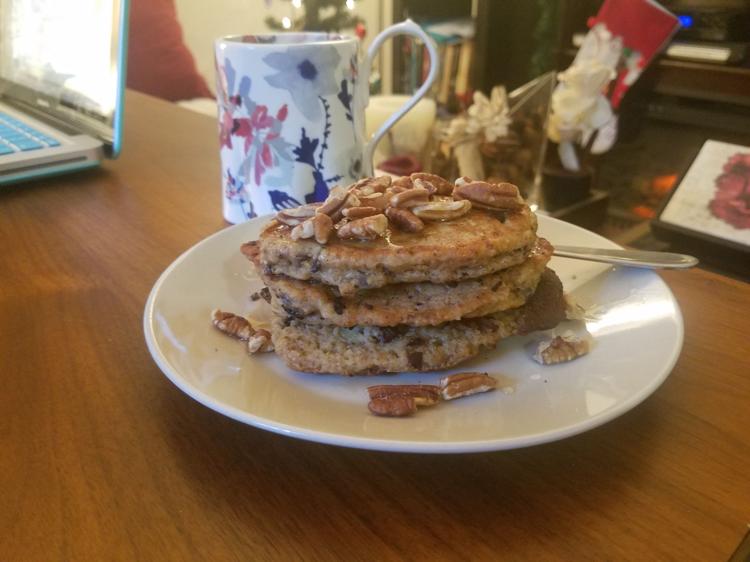 Melissa Mitchell knows her way around the kitchen.
The actress, who is currently starring as Fantine in "Les Miserables," said she has a love of the culinary art. (For more information on "Les Miserables," visit BroadwayInChicago.com.
"In the past two years, my love for it has really grown," Mitchell said.
The actress said she "credits" the meal-kit service Blue Apron with teaching her how to cook. Mitchell said being a working actress and not always having a lot of time to prepare large scale meals, she's often turned to Blue Apron to create good dishes.
Among favorite dishes Mitchell makes are soups, hearty chili, potato dishes and pancakes.
"I like doing soups and chili from scratch. And I'm a big fan of different meats," she said.
One of the recipes Mitchell makes with poultry is a Thai Chicken meal with veggies, onion and rice. The actress said while on tour she travels with a Ninja, which is a four-in-one cooking system.
"I'll throw vegetables or meat in it and saute them," she said. When Mitchell is at home, she said she cooks about 4 to 5 days a week.
Mitchell makes it a point to eat healthy and pretty much keeps a "specific" diet due to the fact she had Lyme disease. She explained it's been about two years since the symptoms associated with the disease started.
"I had a doctor that had me go on a diet that was very clean," she said. One of the delicious recipes that is also healthy she's been making is for gluten-free and refined sugar-free pancakes.
"I don't eat gluten," Mitchell said, adding she also stays away from refined sugar. "I eat lots of fruit and use honey or maple syrup to sweeten (dishes)," she said. The actress also makes a gluten-free pasta.
Mitchell enjoys cooking fall and holiday recipes. The Fall Favorite Pancakes she makes is also a dish her family enjoys for the holidays and for Christmas. "It's a tradition for Christmas," she said.
Mitchell, who said she's a devout Catholic, said she views the sharing of meals as something very important.
"It's very special. There's something about food that's very communal and it brings people together."
The following pancake recipe is from Mitchell.
"My sisters who eat anything and everything have said these are their favorite pancakes. So they are everyone-friendly."
Register for more free articles.
Stay logged in to skip the surveys.
1 1/4 cup mashed bananas (about 3 small bananas, mashed, or 9.5 ounces)
2 tablespoons coconut oil or butter, melted
1 teaspoon honey or maple syrup
*I quickly grind oats in a nutribullet to make oat flour but this step isn't necessary
1/2 teaspoon ground cinnamon
1/4 teaspoon ground nutmeg
*chocolate chips optional
DIRECTIONS: In a small mixing bowl, stir together the mashed bananas, coconut oil (or butter), lemon juice and honey (or maple syrup). Beat in the eggs. (If your coconut oil goes back to its solid state like mine did at this point, just warm the mixture for short 20 second bursts in the microwave, stirring between each, until it is melted again.)
In a medium bowl, whisk together the oat flour, baking soda, salt and spices. Form a well in the center of the dry ingredients and pour in the wet ingredients. With a big spoon, stir just until the dry ingredients are thoroughly moistened. Do not overmix. Let the batter sit for 10 minutes. You may want to thin out the batter a bit with a touch of milk or water.
Heat a pan over medium-low heat. Lightly oil the surface with coconut oil, butter or cooking spray. (If you're using a non-stick electric griddle, you might not need any oil at all.)
Once the surface of the pan is hot enough that a drop of water sizzles on it, pour 1/4 cup of batter onto the pan. Let the pancake cook for about 3 minutes, until bubbles begin to form around the edges of the cake. Once the underside of the pancake is lightly golden, flip it with a spatula and cook for another 90 seconds or so, until golden brown on both sides. You may need to adjust the heat up or down at this point.
Serve the pancakes immediately or keep warm in a 200 degree Fahrenheit oven.