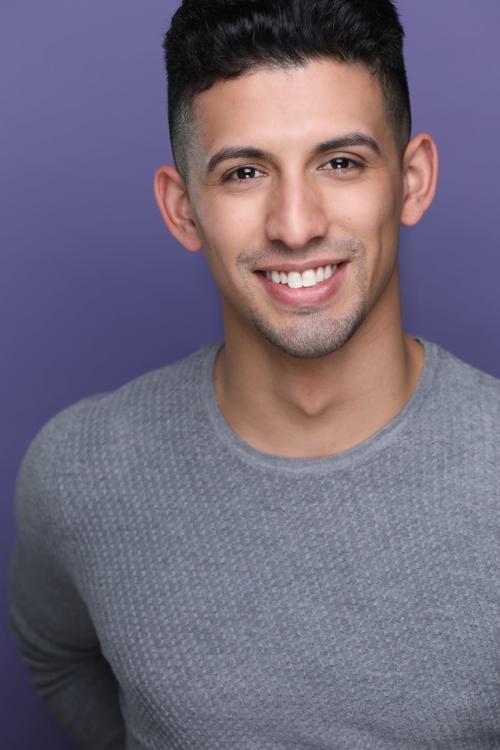 When time permits, actor David Wright Jr. makes it a point to step into the kitchen to create favorite dishes.
"One of my family's and my favorite go-tos is a Brussels Sprouts recipe served with salmon," said Wright.
He said another favorite dish he makes is a vegetarian chili. Wright makes the chili dish based on a recipe by chef Emeril Lagasse.
Wright is currently in the ensemble cast of "Mean Girls," running through Jan. 26 at The Nederlander Theatre in Chicago. FYI: Visit BroadwayInChicago.com.
Wright said he's always been conscious of eating healthfully.
"I'm cautious about what I'm putting into my body," he said, adding he often looks for organically grown items and other healthy fare.
When the actor eats out, he said he's open to trying various cuisines.
"My parents made a lot of different styles of food," he said, adding he grew up eating various dishes from eclectic cuisines.
"When I eat out, though, I typically get healthy options. But in Chicago (I look forward) to deep dish pizza," he said.
Wright, 26, said as he was growing up, his mother, who was Italian, made many traditional dishes. "We ate a lot of pasta. She has quite a few homemade pasta dishes."
His father, who is African American, loved to grill and also made diverse dishes. He said his father would often teach him and his sister a new dish  when they all stepped into the kitchen together.
While on tour, Wright said he often eats alone and he "misses being able to spend time with family and sitting down (to eat) and be together."
Wright, who was born in Irvine, California, resides in New York City.
The following recipe for Vegetarian Chili is one of Wright's favorites taken from emerils.com.
1 1/2 cups chopped yellow onions
1 red bell pepper, stemmed, seeded, and chopped
1 poblano pepper, stemmed, seeded and chopped
2 to 3 serrano chiles, minced
1 1/2 pounds baby bella mushrooms, diced
Salt and cayenne pepper, to taste
3 tablespoons minced garlic
3 tablespoons chili powder
1 tablespoon ground cumin
1 teaspoon Mexican oregano, crushed between your fingers
1/2 bunch cilantro, stems and leaves separated and both finely chopped
Two 14.5 ounce cans petite diced tomatoes (with juices)
3 cups water, or more as needed
Two cans black beans, drained and rinsed under cool water
2 cups fresh or frozen corn kernels
Cooked brown rice, for serving
Chopped green onions, for serving
Diced avocado, for serving
DIRECTIONS: Heat the oil over medium high heat in a large heavy Dutch oven and saute the onions, bell pepper, poblano, and serrano chiles until the vegetables are soft, 4 to 6 minutes.
Add the mushrooms, season lightly with salt and cayenne, and continue to cook, stirring as needed, until the mushrooms have given off their liquid and then begin to brown around the edges, 4 to 6 minutes longer.
Add the garlic, chili powder, cumin, oregano, cilantro stems, bay leaves, and cook until the spices are fragrant, 1 to 2 minutes.
Stir in the canned tomatoes and 2 cups of the water. Bring to a simmer, lower heat so that the chili gently bubbles, and cook for about 20 minutes, adding more water if the chili gets too thick.
Add the beans and cook until thickened, about 10 minutes longer. Stir in the zucchini and cook for 5 minutes, then stir in the corn and any additional water to correct the consistency if the chili has become too thick. Cook until the zucchini is softened but not mushy, about 10 minutes, then stir in the cilantro leaves, correct the seasoning with salt and cayenne, and remove from the heat.
Serve the chili garnished with a spoonful of brown rice, a dollop of sour cream and a sprinkling of green onions and diced avocado.
Satisfy your cravings
With our weekly newsletter packed with the latest in everything food.