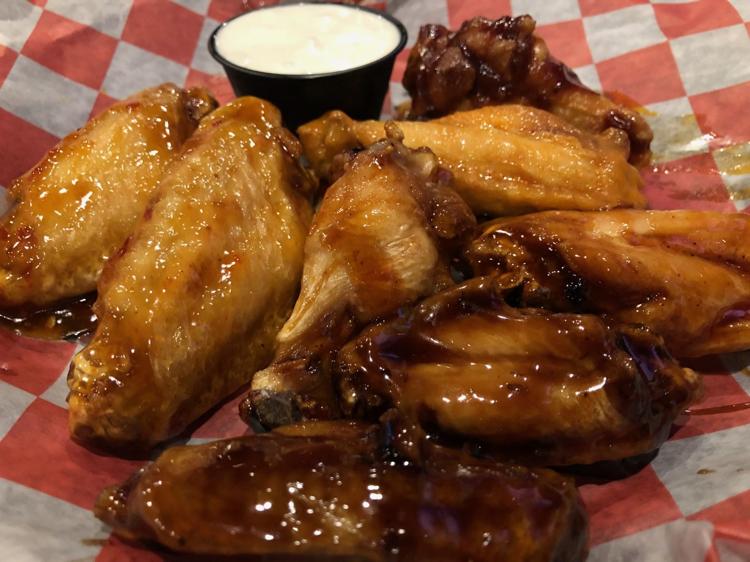 For a fun atmosphere and a menu with something for everyone, stop by Michel's Sports Eatery in St. John.
Michel's, located on busy Wicker Ave., offers a variety of dishes, including a good selection of sandwiches, wraps, salads, pizza and assorted appetizers.
Upon entering the restaurant, diners see the large bar first. Guests may sit at the bar to eat or take a seat around its perimeter or in the dining room.
Televisions are located all around the restaurant so if there's a game you want to see, you won't miss it while eating here. In addition, piped in music is played throughout the day.
Register for more free articles.
Stay logged in to skip the surveys.
On a recent Monday night, while we dined, the eatery was filled with guests ordering a variety of dishes. As Monday evenings are special Wing Nights, many tables were filled with wing orders.
Wings are half off or 50 cents each on Mondays. A normal order of eight wings usually costs $7.95 at Michel's. On Wing Nights, guests will pay $4. If you're a fan of chicken wings, you'll find that's a great deal.
Diners may order wings with a number of sauces including Hot, Mild, BBQ, Teriyaki, Sweet Thai Chili and Bourbon.
Among other items on the menu are Black and Tan Onion Rings ($7.95); Mini Burgers ($8.95); Pico & Chips ($4.95); Bacon and Cheddar Stuffed Burgers ($9.95; Fried Green Beans ($5.95); Jalapeno and Pepper Jack Stuffed Burgers ($9.95); and more.
Salads, soup, chili, assorted wraps and a Build a Burger are also featured at the restaurant.
Diners looking for a festive atmosphere will feel right at home at Michel's. If you want a quiet place to eat, however, you may do better choosing another spot to dine. With the TV's, music and talking, there's always a buzz in the air. For a sports bar, though, that's the goal.