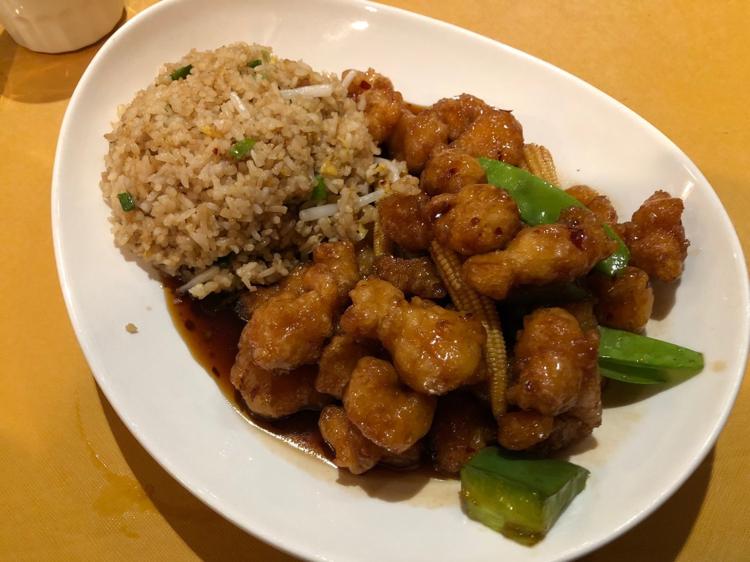 Diners with a taste for a flavorful Asian recipe will be satisfied after a visit to China House in Valparaiso.
The restaurant, located on Lincolnway, features a fairly large menu of Chinese specialties. And for those visiting during lunchtime, an extensive selection of lunch specials are available. At most restaurants, lunch specials are offered during the week. At China House, though, the lunch deals are also available on Saturdays and Sundays.
We visited China House for lunch on a recent Saturday. Although the dining room was full, service was prompt and our waitress was pleasant.
After reading the menu and asking a few questions, we decided on the General Tso's Chicken ($5.50) and Shrimp Egg Foo Young ($5.75) for our entrees.
The chicken was a nice combination of sweet and spicy while the sauce on the egg foo young proved mild yet flavorful. Both entrees were plentiful portions and were served with fried rice and an egg roll.
Among other dishes on the Lunch Special roster were Chicken Pea Pods ($5.50); Chicken Lo Mein ($5.50); Beef with Cashew Nut ($5.75); Pork Chop Suey ($5.50); Shrimp in Lobster Sauce ($5.75); Vegetable Kow ($5.50); Sweet and Sour Shrimp ($5.75); Chicken with Mushrooms ($5.50) and more.
On the regular menu, guests will also find items such as Walnut Chicken ($7.25 for small, $9.95 for large); Moo Shu Pork ($6.25 for small, $8.25 for large); Beef Chow Fun ($8.95); Combination Lo Mein ($10.25); Curry Chicken ($7.25 for small, $9.25 for large); Sizzling Rice Soup ($8.95); and other entrees.
Among House Specials are Roasted Duck ($16.50); Rainbow Shrimp ($11.95); Hong Kong Steak ($19.50); Won ton Deluxe ($11.95); and Sizzling Seafood Delicacies ($12.95).
China House also serves Set Dinners for two, three, four, five or six people.