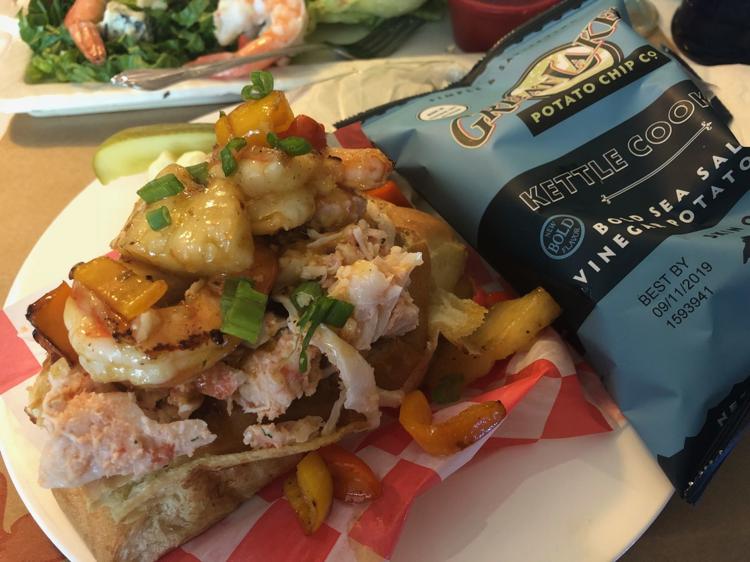 If seafood is your preference, make sure to plan a visit to Captain's House in Gary's Miller area.
The restaurant, which features a varied menu of assorted seafood and other dishes, is in an old-fashioned house with rooms that have nautical themes.
It's quaint and definitely makes one feel as though you're visiting the home of a good friend.
We visited Captain's House on a recent Sunday for an early lunch. The eatery was filled with guests enjoying breakfast, brunch and lunch items. Music played in the background as we were seated at a table in the front room near the door.
Each room in Captain's House has its own charm and the nautical decor is featured throughout. Various paintings, trinkets and other decorations sport the nautical theme.
You have free articles remaining.
Keep reading for FREE!
Enjoy more articles by signing up or logging in. No credit card required.
The restaurant's menu, under the direction of chef Angela McCrovitz, features many items that sound creative and appetizing. We had a difficult time deciding what to order at the eatery.
We decided on the Shrimp Louie Wedge ($16) as a salad starter and also ordered the Polynesian Island Lobster Roll ($16); and the Lobster Pot Pie ($23). We tried the Lobster Bisque, which came with the pot pie and for dessert, ordered the Cracker Island ($15).
All of the dishes were large portions and were enough to bring home for seconds.
Lobster Rolls are a specialty at Captain's House and the restaurant features a number of them on the menu. The Polynesian Island roll had a good amount of lobster on it and its sweet sauce with shrimp and pineapple were excellent additions. The Lobster Pot Pie and Shrimp Louie Wedge also proved excellent choices.
For something different, the Cracker Island dessert had a chocolate dome covering a bowl of ice cream. Guests must crack open the chocolate dome to get to the ice cream, however. It's a fun way to end the meal.
In addition to all the unique Lobster Rolls, guests will find dishes such as Chicken and Waffles; various pasta with seafood; eggs Benedict with assorted seafood; crab cakes; and much more.