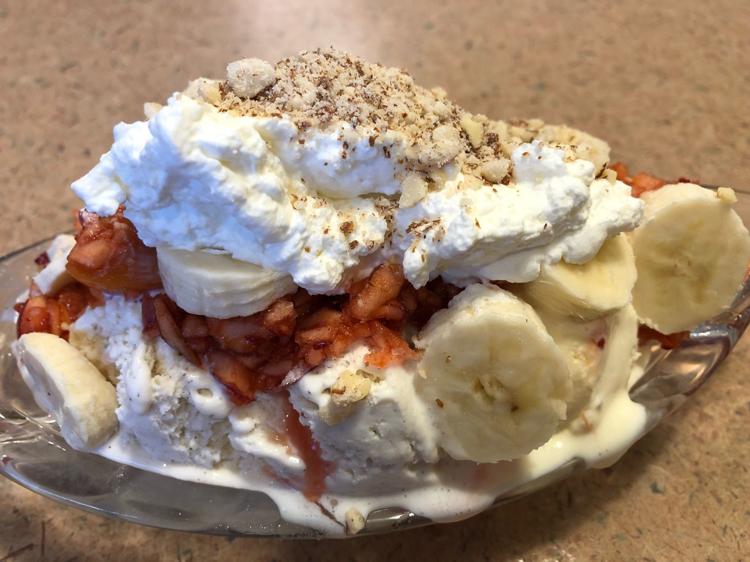 Local Sweets lovers were pretty sad when they learned awhile back that Gayety's Chocolates and Ice Cream was closing for good.
But now the sweets shop has reopened in downtown Lansing and is ready for customers to once again enjoy the popular treats.
The shop, which originally debuted in 1920 in the South Chicago neighborhood of The Windy City, is now owned by Laurene Lemanski, who was a 30-year employee of Gayety's former Torrence Avenue location. Her family formerly frequented the original South Chicago location.
If you crave an ice cream cone, sundae, old-fashioned malt or shake and assorted chocolates, Gayety's is the place to visit.
During a recent visit to the sweets shop on a recent Monday evening, the lines were fairly long. People were excited to be back in the shop enjoying various treats.
Gayety's was originally established by James Papageorge in 1920 on South Chicago's Commercial Avenue. A large photo of James Papageorge still is displayed at the shop's entrance.
Once you enter the business, you step in line and step up to the counter to order. Our choice was the Fruit Salad Banana Split, topped with whipped cream and nuts ($7.25).
It was a large portion and featured vanilla and banana ice cream along with small pieces of almonds and whipped cream.
Among other offerings at Gayety's are Muddle Sundaes ($7.25); Lovers' Delight ($7.25); Pecan Sundae ($7.25); Hot Fudge Brownie Sundae ($7.95);  Pineapple Nut Sundae ($7.25); Various Ice Cream Pies, Malts, Shakes and more.
Assorted candy stars at Gayety's as well including truffles, caramels and other items.
Enjoy a sweet treat at a beloved shop. It's a bit of a nostalgic experience.