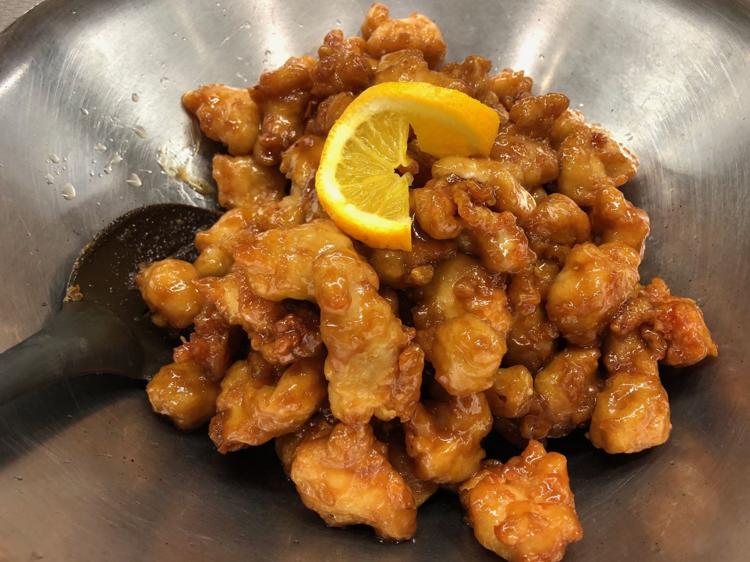 Visitors to Ameristar Casino will find a variety of dining spots to satisfy their appetites.
In addition to other restaurants at the East Chicago casino, its Heritage Buffet is one of the popular stops for hungry diners. As is customary for buffets at gaming establishments, the Heritage Buffet features a selection of stations starring assorted cuisines.
Everything from traditional American barbecue fare and carved meats to Asian entrees, Mexican-inspired recipes and more stars at Heritage Buffet.
We visited the eatery on a recent weekend for Sunday brunch, which is served from 7 a.m. to 2 p.m.
Our booth was located in the main dining area, not far from the food stations. The first stop was for breakfast items, which included Biscuits and Gravy, Scrambled Eggs, Potatoes and Eggs and Ham with Cinnamon Apples.
Other selections included Made-to-Order Omelets as well as Made-to-Order Waffles. Our waffle choice that morning was blueberry with pecans.
You have free articles remaining.
Keep reading for FREE!
Enjoy more articles by signing up or logging in. No credit card required.
For our lunch portion of the meal, we chose a selection of items, including a slice of the just-made Vegetable Pizza, Orange Chicken, Salad, Mashed Potatoes and more.
The Asian station also included Sauteed Bok Choy, Asian Dumplings, Crab Rangoon and other items.
The station featuring American fare starred Fried Chicken, Roast Beef, Broccoli with Cheese, Pork Chops and a selection of other dishes.
For dessert, diners could choose everything from warm Chocolate Chip Cookies, Vanilla Panna Cotta, Lemon Meringue Pie or various other pastries.
Hosts and servers at the restaurant were extremely cordial and regularly came to check up on customers. The friendly chef even made stops at the tables to talk with customers. It didn't matter how long diners stayed to enjoy the feast, servers never rushed anyone along. Our meal lasted a little over two hours and not once did we feel rushed.
Heritage Buffet features brunch only on Saturdays and Sundays. Other special dining themes are Crab Leg Nights on Fridays and Saturdays.
Best of the Region 2018: Readers' picks for the top food and dining in Northwest Indiana