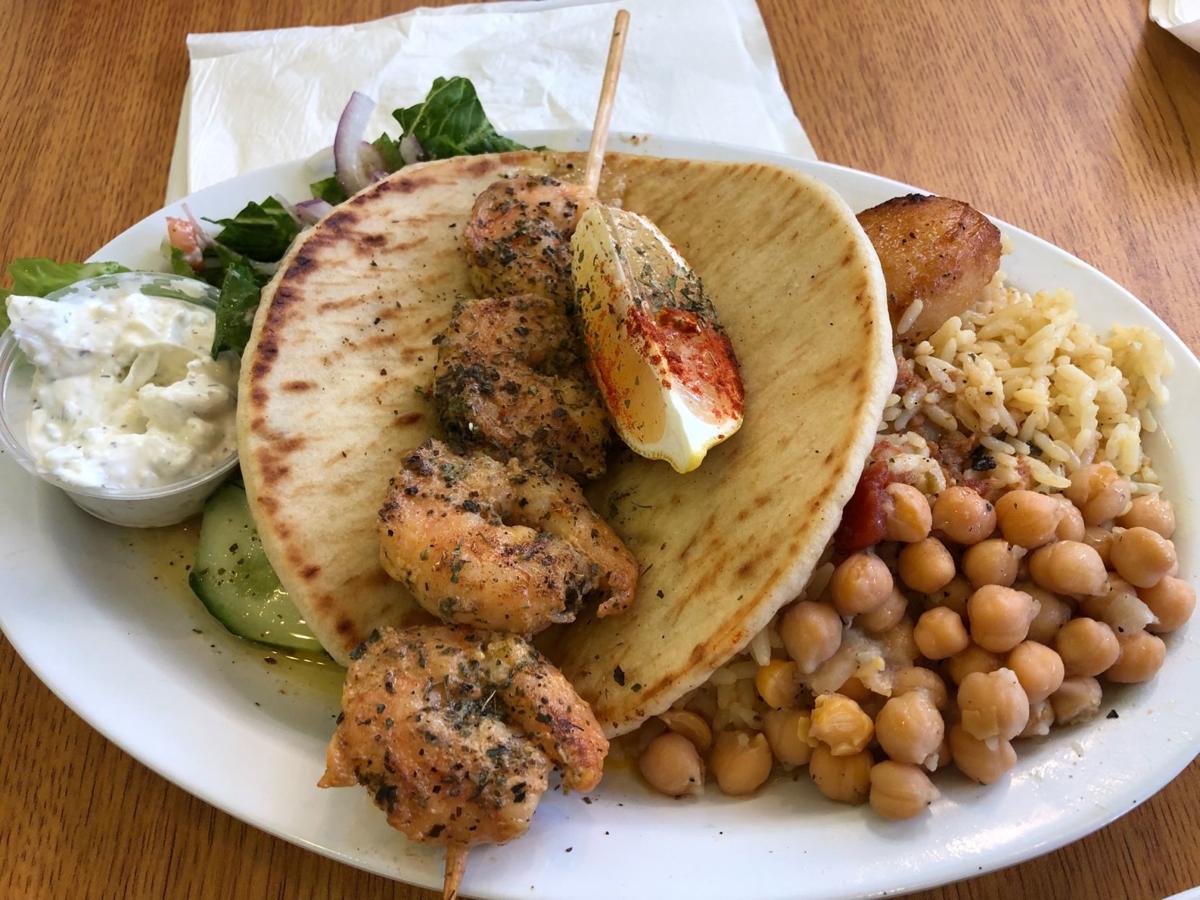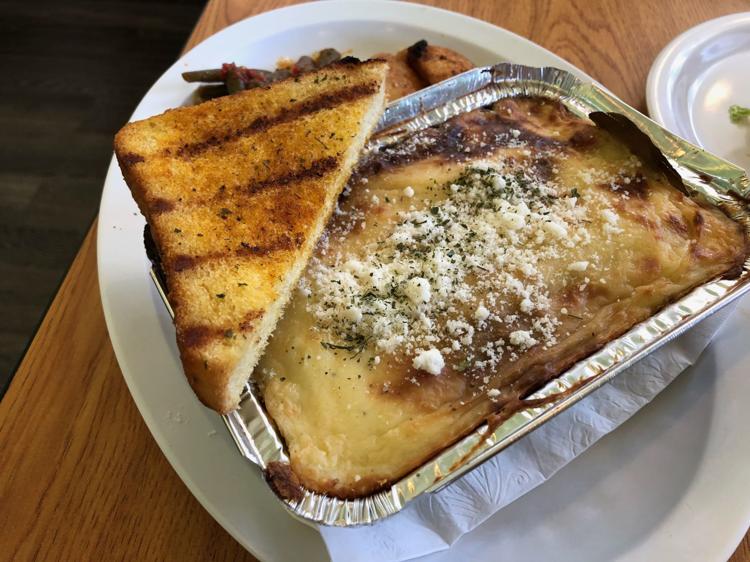 Fans of Greek specialties will want to schedule a visit to Tzatziki Greek Street Food.
The Hammond restaurant, which was formerly The Stuffed Pepper, stars a mix of items from Traditional Greek Dishes such as Moussaka and Dolmades to various Kabobs and a choose-your-own style featuring a make-your-own dish option.
During a recent lunch visit to Tzatziki, we found the eatery comfortable with a casual setting. If guests want the choose-your-own-style option, they can visit the corner of the restaurant and step in line to order. There, guests choose whether they'd like a pita sandwich, sauce bowl, rice bowl or salad. Then they pick a protein and sauce and toppings for their meal.
If you'd rather not choose-your-own, then you simply take a seat and a server will assist you at a table.
We chose the dine-in option for our lunch. The meal consisted of the Moussaka, which is akin to a type of Greek lasagna featuring eggplant, potatoes and ground beef ($14.95); and the Shrimp Kabob dinner ($9.95).
Both meals were filling. The Moussaka also came with a salad, which had feta cheese, olives and Greek seasonings in it.
Among other items on the menu at the eatery are Pastitsio; Dolmades; Tiropita; Lemon Rice Soup; Spanakopita; Pork or Chicken Kabobs; Various Gyros and more.
There are also Hand-Packed Burgers including a regular Hamburger; Lamb Burgers; Double Lamb Burgers and other dishes.
On the Appetizers and Side Orders region of the menu, guests will find Greek Fries; Rice Pilaf; Spinach Rice; Roasted Potatoes; White Beans; Olives and more.
Desserts include Baklava, Melomakarona and Kourambiedes.
For a mini taste of Greece for lunch or dinner, guests will enjoy a visit to Tzatziki.