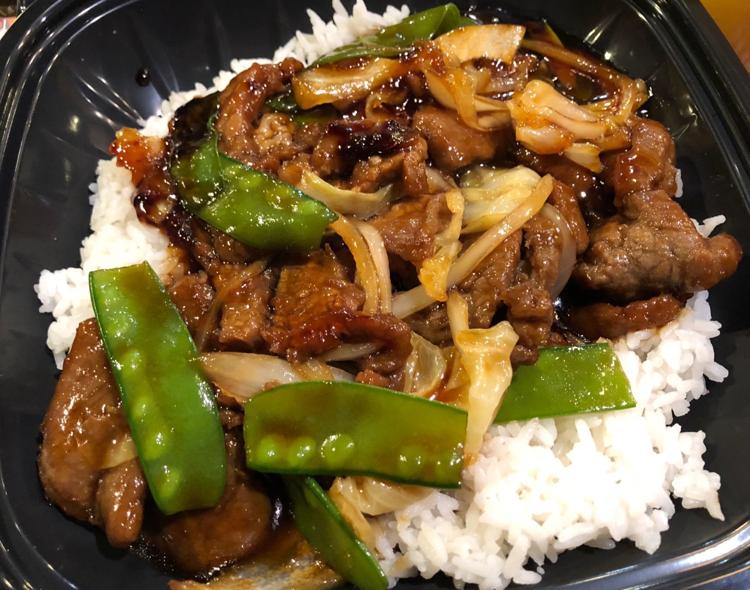 Gaming enthusiasts visiting Majestic Star Casino can enjoy Asian fare at the venue's Star Kitchen Noodle Bar.
Star Kitchen Noodle Bar, a small eatery located in the Majestic's Baccarat Room, features a menu of noodle, rice and vegetable dishes. Dim Sum, smoothies and various soups are also highlighted.
Diners may order carry-out items or dine at the counter of Star Kitchen, which only features counter seating.
After ordering, customers may watch the cook prepare their meal as the eatery has an open kitchen.
During a recent late-night visit to the restaurant, the eatery wasn't too crowded. A steady stream of customers, though, walked up to the counter to order food.
We ordered the Teriyaki Chicken Rice ($12) and a Mango Smoothie ($6). The meal was ready fairly quickly - with the wait being only about 10 minutes.
The Teriyaki Chicken was flavorful and the teriyaki sauce's sweet and saltiness proved nicely balanced. The Mango Smoothie had a good consistency and wasn't overly sweet.
Among other dishes featured at Star Kitchen Noodle Bar are Beef Meatball Noodle Soup ($12); BBQ Pork Noodle Soup ($12); Shrimp Lo Mein ($12); Shrimp Dumplings ($6); Crab Rangoon ($6); Teriyaki Fish Fillet Tice ($12); Black Pepper Beef ($12); Orange Chicken ($12); Shrimp Fried Rice ($12); and other recipes.
Drinks starring on the menu include Banana, Strawberry, Pineapple or Watermelon Smoothies (all $6); Lemon Iced Tea ($6) and others.
Among items on the Dim Sum segment of the menu are Pot Stickers ($6); Egg Rolls ($6) and Chicken Meat Buns ($6).
The Star Kitchen Noodle Bar's menu is both in English and Chinese. Hours for the restaurant are 12:30 p.m. to 3:30 a.m. daily.