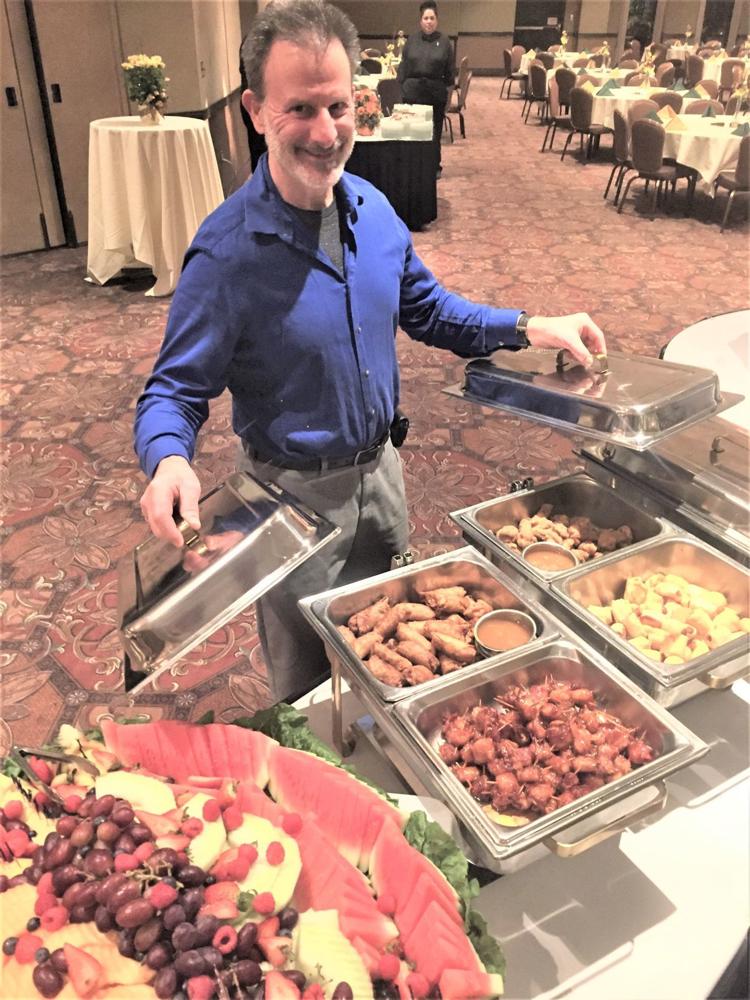 Diners looking for an eclectic Sunday brunch won't be disappointed while attending the brunch at The Center for Visual and Performing Arts in Munster.
The Sunday Champagne Brunch, which began in 1989, is known for variety, often lavish presentations and quality recipes.
While diners may make a reservation for the center's brunch on an average Sunday or a holiday, they may also enjoy the brunch before one of the Theatre at the Center's shows.
Trama Catering, which is helmed by executive chef/owner Joe Trama, operates the brunch dining facility at the center. Trama also prepares special meals for themed culinary nights, special show meals and other events held at the venue. In addition to Trama, chef Hugo Perea is in the head chef role at Trama Catering with other personnel acting as line cooks, bus boys, managers, waiters and waitresses.
When enjoying a brunch at the center, guests may sit in the main dining/banquet room or on the terrace. Throughout the meal, guests can listen to live piano music.
We visited the center for brunch on a recent Sunday and sat in the main dining area. Both Trama and head chef Perea were working the food stations that day and also conversed with guests.
That day diners enjoyed a variety of dishes during the all-you-can-eat meal. Among offerings were scrambled eggs made with spinach and cheese; crepes; beef tips; roast chicken with stuffing; carved ham; a lavish gelatin; lox; assorted vegetables; various pastries; and more.
Chef Perea said he likes to rotate dishes on the brunch menu and often experiments with new creations. For Father's Day on June 19, Trama said they'll be trying something different. They'll present barbecue fare for attendees.
Trama said Mother's Day is often a big brunch day and he wanted to test out something special for Father's Day.
Reservations are always encouraged for the Sunday brunch, although it's not unusual for people to occasionally show up for the meal and ask if there's seating available.  And often, there is some availability, chef Trama said.