Sweet treats: Create a Halloween atmosphere with food
If you're planning a party for Halloween this year, it's not difficult to come up with a multitude of ideas for special treats.
Food experts say that going with a spooky and haunted theme is always fairly easy. Home cooks can use a variety of ingredients to make everything from ghosts and witches' hats to vampires and other ghouls. And if you want to simply go with a fall theme, ingredients such as popcorn, assorted spices, nuts and more can help give the autumn flavor to your treats.
On the website thekitchn.com, treat fans will find a variety of dishes to create including items such as Peanut Butter and Chocolate Graveyard Cake, Halloween Party Mix, Pumpkin Slab Pie and Candy Coated Marshmallow Spiders.
The Popcorn Board, located in Chicago, regularly comes up with new recipes for popcorn treats. With October officially being National Popcorn Poppin' Month, treat fans will find a good selection of Halloween-themed popcorn recipes at the board's website at popcorn.org.
Recipes such as Pumpkin Heads, Spooky Popcorn Spider Web, Happy Halloween Mini Popcorn Balls, Harvest Munch (or Monster Munch) and more are among treat ideas from the Popcorn Board.
If you're in need of treat recipes for your upcoming Halloween gathering, try your hand at the following dishes.
Happy Halloween Mini Popcorn Balls
Pumpkin Heads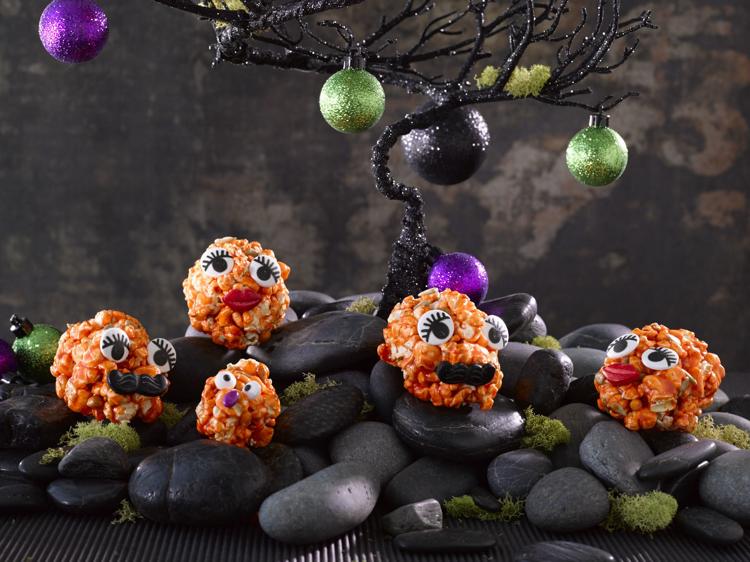 Pumpkin Cupcakes with Candy Corn Buttercream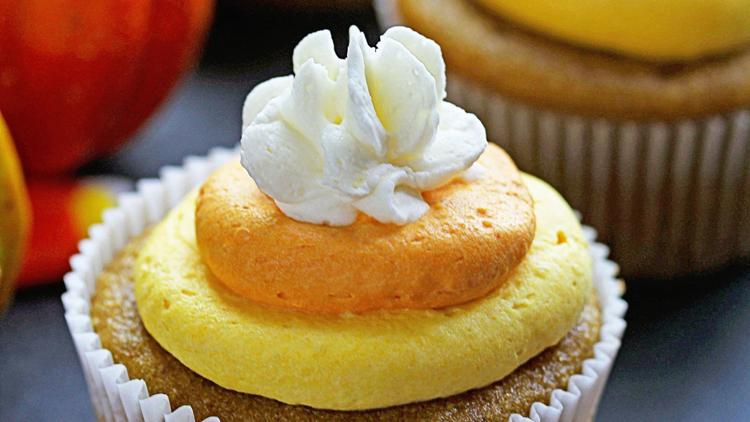 Spiced Apple Juice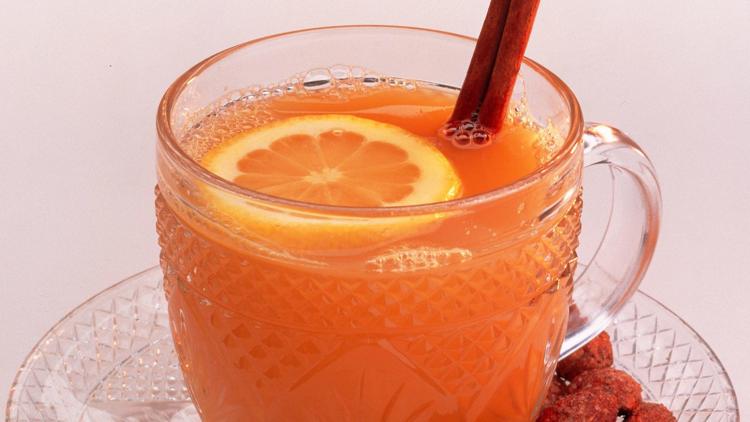 Haunted Popcorn Hands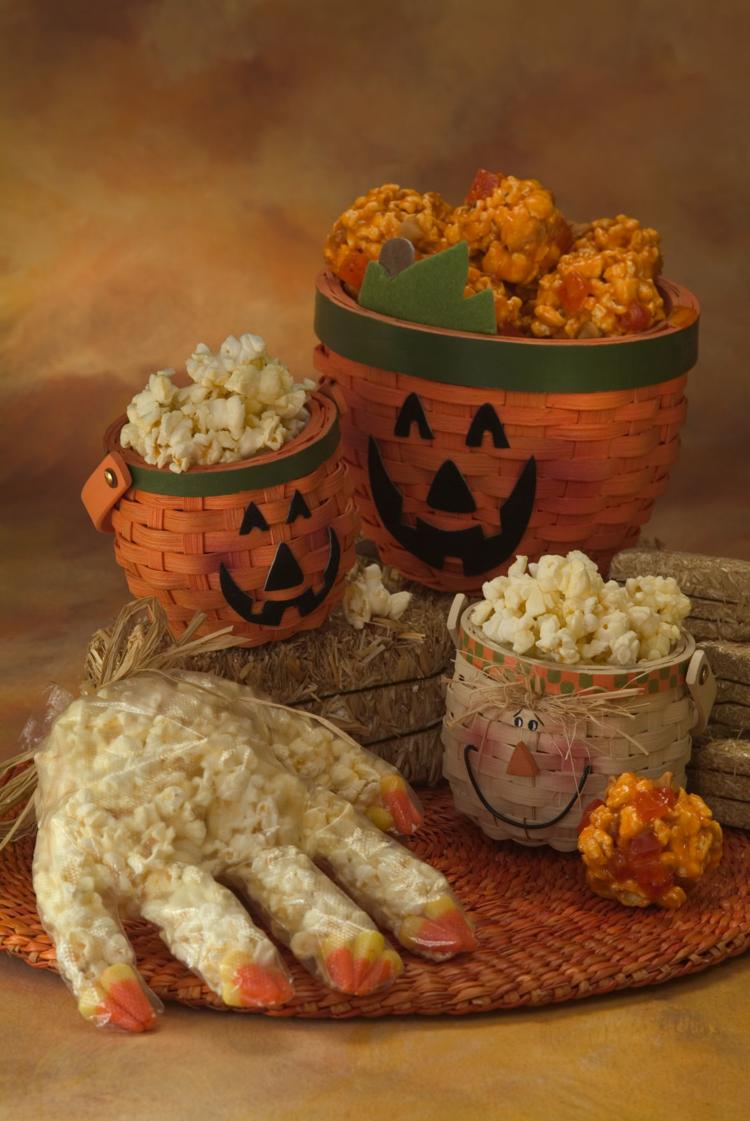 Shortbread Pecan Ghost Cookies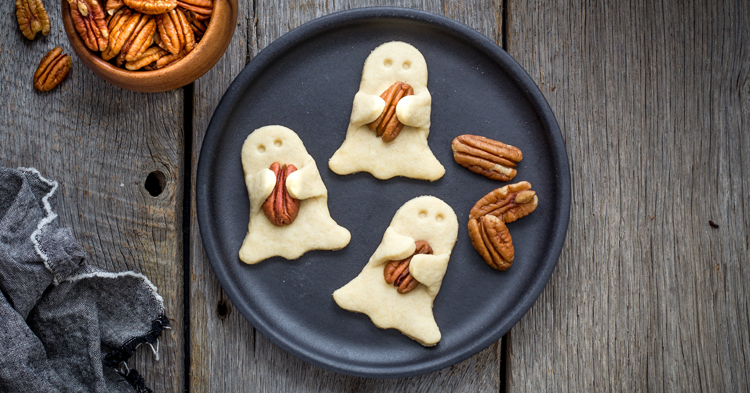 Halloween Heaven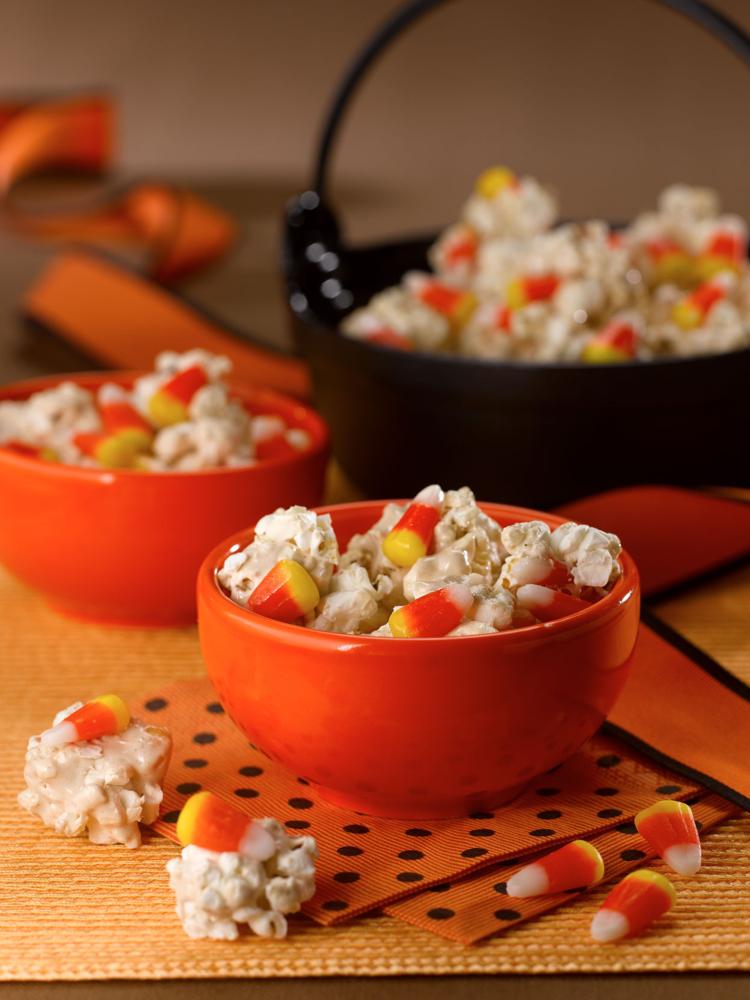 Green Halloween Zombies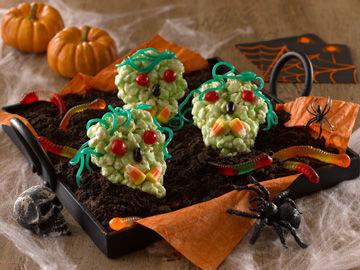 Mini Cheesecakes

Mini Goblin Pizzas
1 package English muffins
1/2 pound of sliced pepperoni
Sliced green or black olives
1 small can of sliced mushrooms
1 pound skim or low-fat shredded mozzarella cheese
Split each English muffin in half. Put 2 tablespoons of pizza sauce on each half of muffin. Sprinkle with mozzarella cheese. Use pepperoni, olives and mushrooms to design a goblin face. Bake at 400 degrees for 10 minutes.
Mini Bagel Monsters
1 8-ounce package of cream cheese, dyed red with a little food coloring
1/2 pound of turkey breast
1 jar of roasted red peppers or fresh red peppers cut into strips
1 jar of green olives with pimentos — sliced into rings
Cut bagel in half. Spread with red cream cheese letting some of cheese droll off the side. Shape 1 piece of turkey breast into a tongue shape and put a piece of roasted pepper on top. Lay meat between bagel, leaving the tongue partially hanging out. Put sliced green olives on top of bagel to make the eyes of the goblin. Can attach with a dab of cream cheese.
Spooky Halloween Fruit Mix-served in a Pumpkin head
1/2 cup cat's eyes — slivered almonds
1 cup of snake eyes — peanuts
1 cup of cat claws — sunflower seeds
1 cup of cobwebs — pieces of coconut
1 cup of scabs — dried cranberries
Mix all ingredients together. Core out the center of the orange. Line inside of orange with a piece of plastic wrap. Fill each orange with the fruit mix. You can decorate the front of the orange in a Halloween face design with cloves pressed into the flesh of the orange.
Crispy Crunchy Apple Popcorn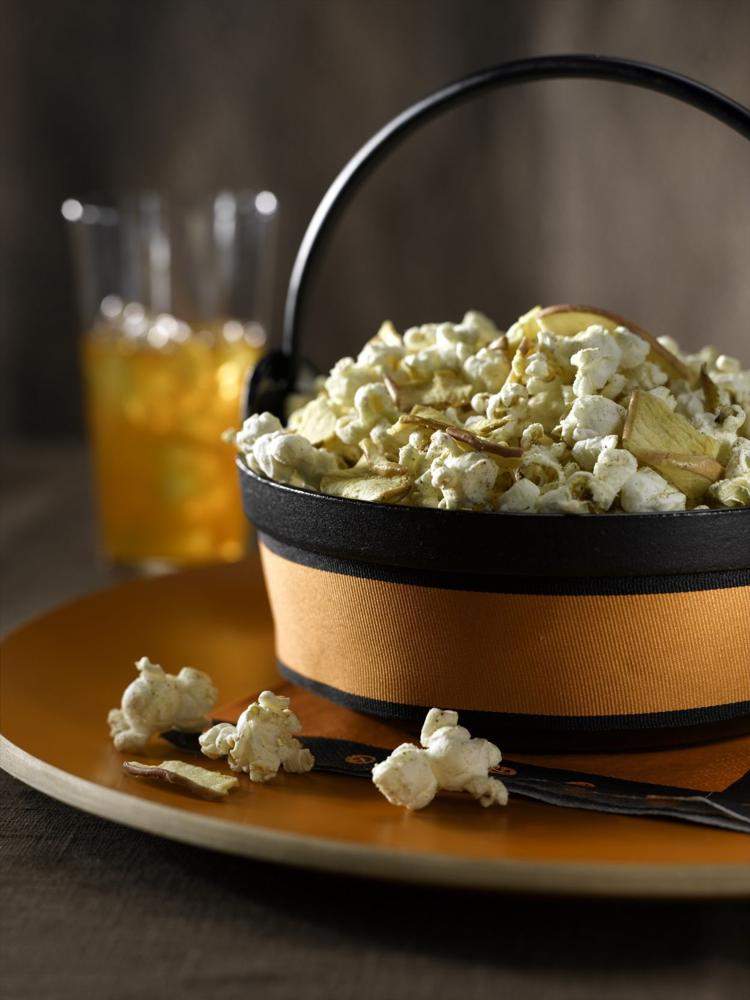 Maple Pumpkin Spice Popcorn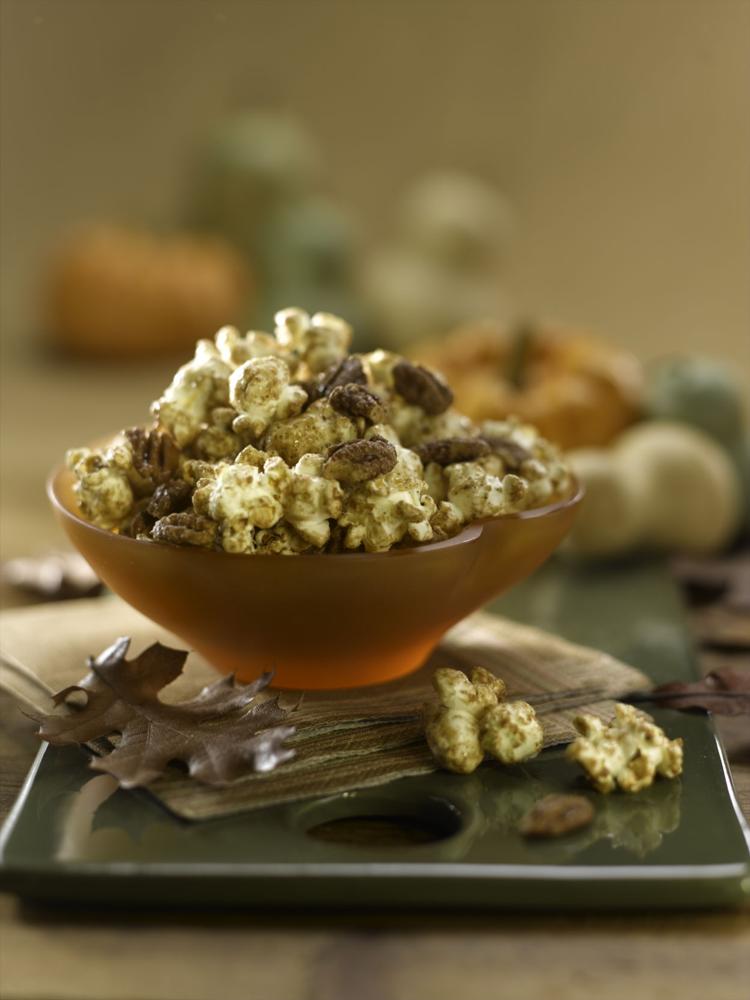 Halloween Jack-o-Lantern Popcorn Balls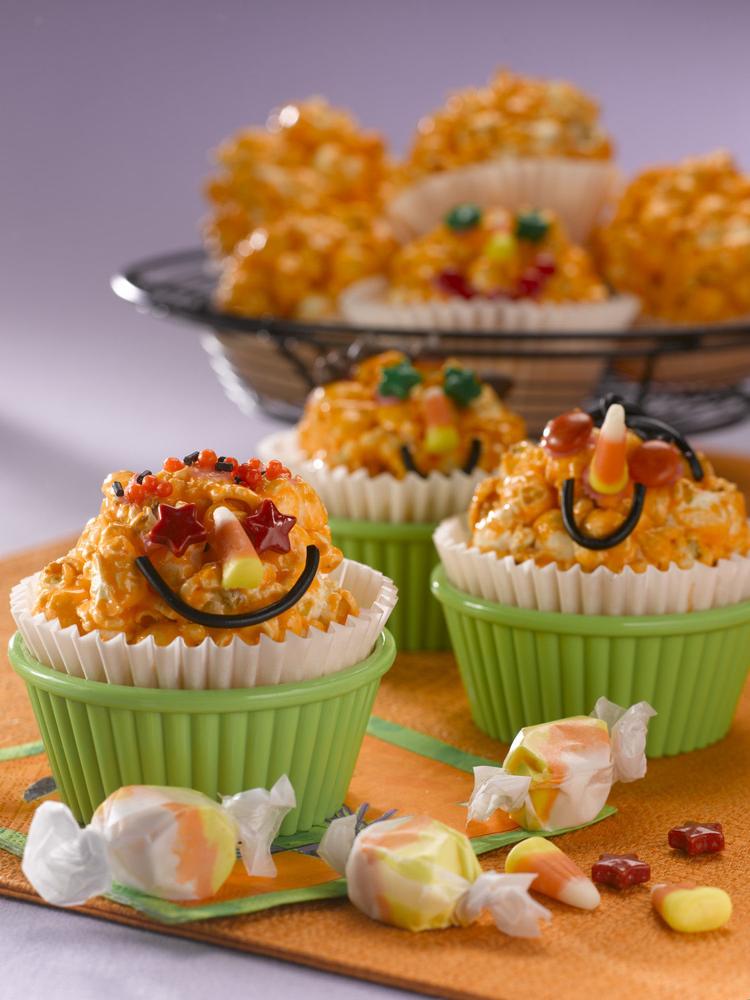 Happy Halloween Mini Popcorn Balls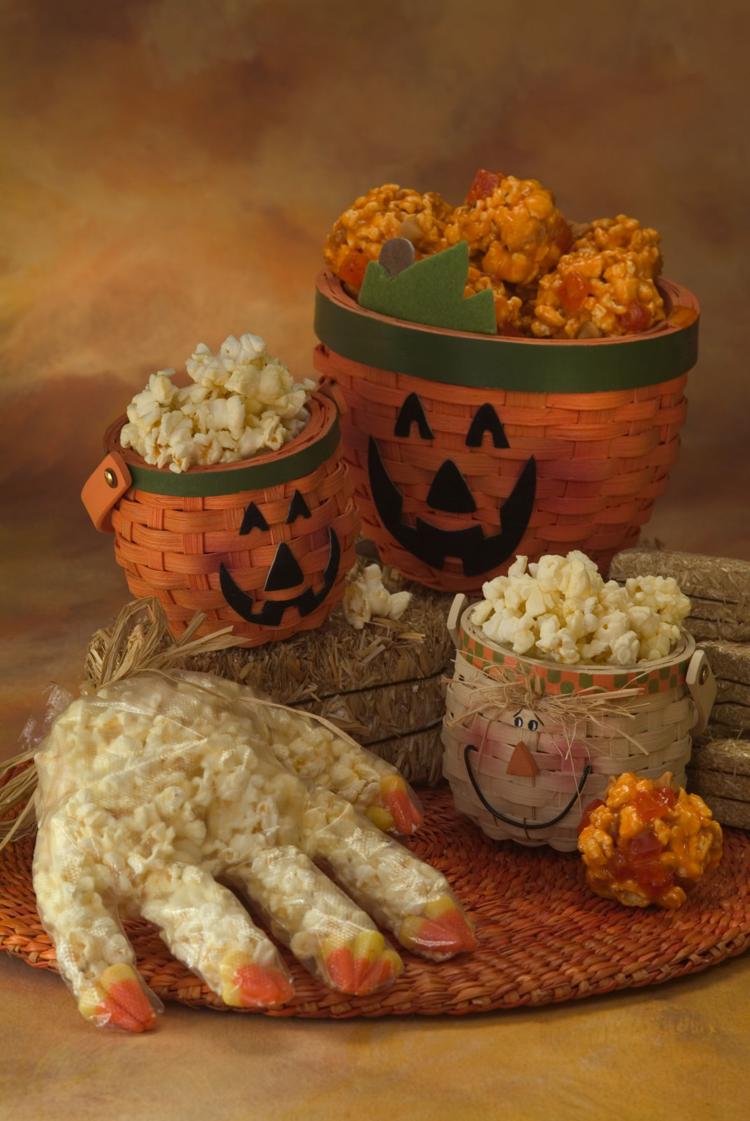 Pumpkin Applesauce Mini-Muffins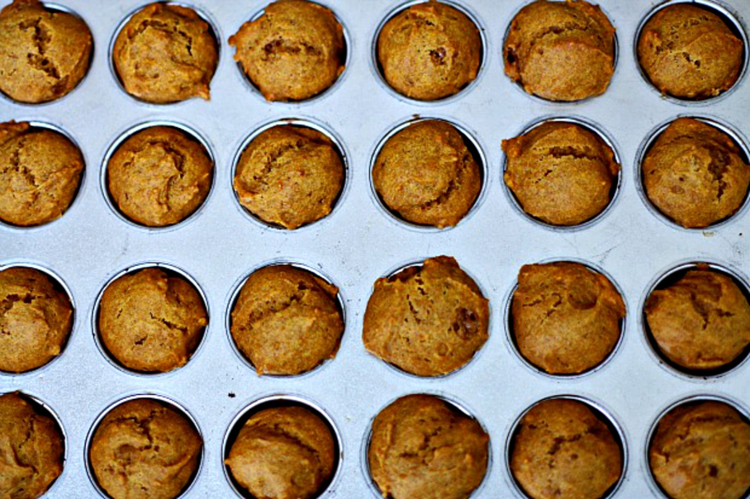 Pumpkin Cheesecake Brownies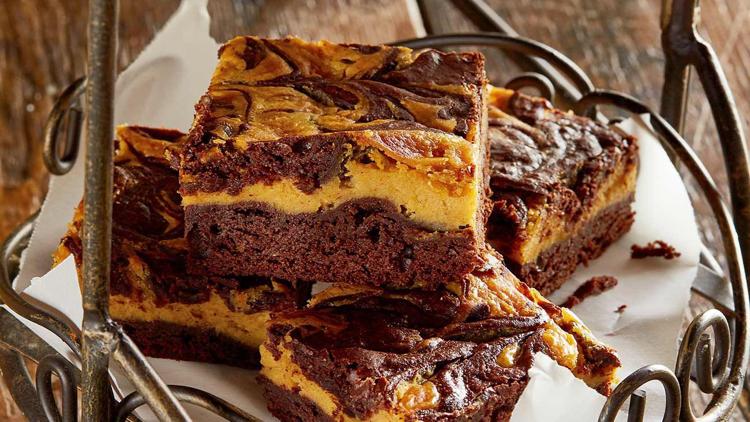 Pumpkin Molasses Cookies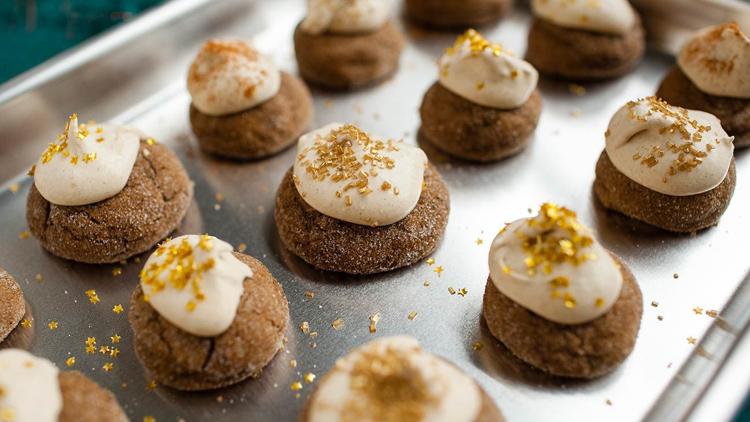 Indian-Spiced Pumpkin Bread with Colby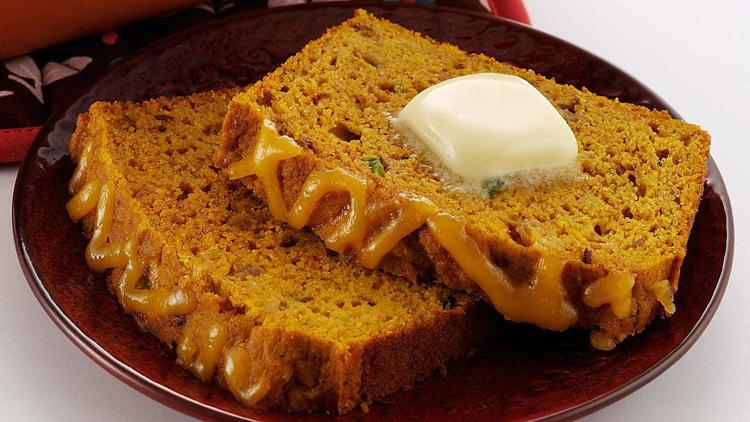 Roasted Pumpkin Dip