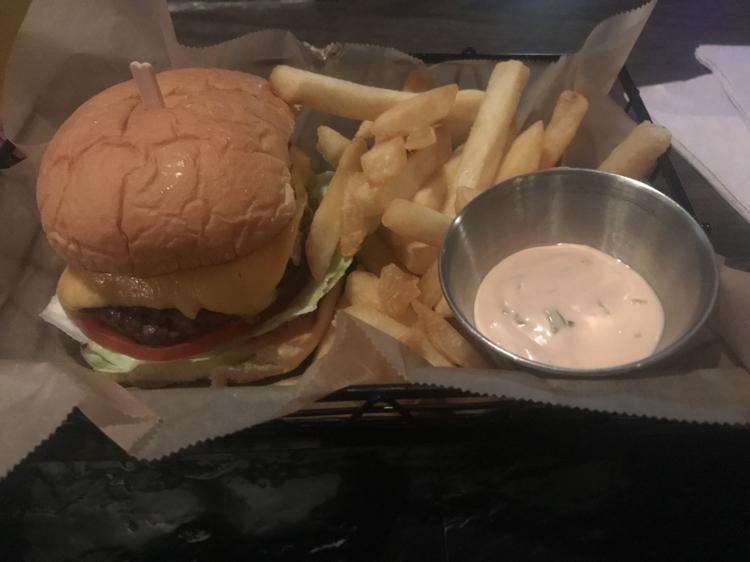 Northwest Indiana's first craft beer bar, Beer Geeks, will celebrate its seventh anniversary in October.
The early pioneer of Northwest Indiana's craft beer scene at 3030 45th Ave. in Highland has 20 rotating taps. It continues to serve up some of the best craft brews around in a hip setting with graffiti-like pop culture murals and oddball movies on its small old-school television screens.
The dimly lit bar focuses on drinking, with an expertly curated list of national and local craft beers far more exotic than the standard roster of Indiana Pale Ales and mass-produced lagers one might find elsewhere in the Region. But Beer Greeks has upped its food game greatly, such as with Wu Tang Wednesdays when it offers chicken and waffle sandwiches while playing the Wu Tang Clan and showing kung fu flicks.
Beer Geeks also serves elotes and a selection of delectable gourmet tacos, including a SoCal-style fish taco with "seasoned, blackened Tilapia, onion, cilantro, purple cabbage and house-made avocado cilantro sauce."
You have free articles remaining.
Keep reading for FREE!
Enjoy more articles by signing up or logging in. No credit card required.
Recently, executive chef Jack Velazquez rolled out clones of Southern California's cultish In-N-Out Burgers, the legendary fast-food joint that popularized secret menus and is a de rigueur stop for anyone visiting the West Coast. The replica animal-style burger was juicy, greasy, decadent and bursting with umami.
The copycat special, which had been offered only on Thursday nights, reflects the type of discerning good taste that has made Beer Geeks such as popular hangout spot over the years.