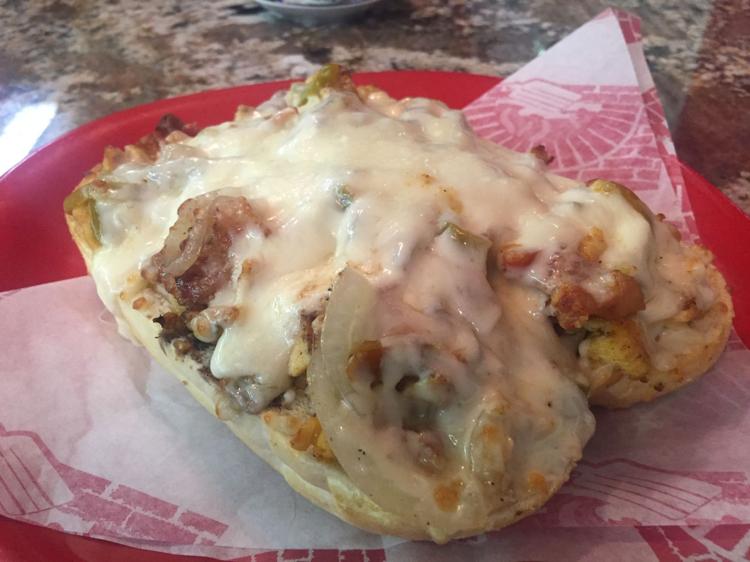 Schererville's new Vegas Cafe brings a taste of Sin City to Indianapolis Boulevard.
The independent restaurant at 800 Cedar Parkway is a oasis in a desert of mostly chain restaurants. Part family-style restaurant and part coffeeshop, Vegas Cafe offers a menu of salads, soups, wraps and sugary espresso drinks like a Snickers Latte, Macadamia Mocha, Tiramisu Cake Latte and the Elvis Special with peanut butter and creme de banana.
Vegas Cafe makes everything from scratch, including bread it bakes on site. The restaurant, which is filled with Vegas decor like a huge mural of the Strip, specializes in paninis and open-faced sandwiches that are named after casinos.
Bet on the Venetian, a baked chicken sandwich with roasted peppers, sauteed onions and crispy, salty bacon. It's smothered in a warm blanket of provolone cheese. It's a big, bold, flamboyant sandwich that blends all the flavors in every bite. You might even prefer to tackle it with a knife and fork.