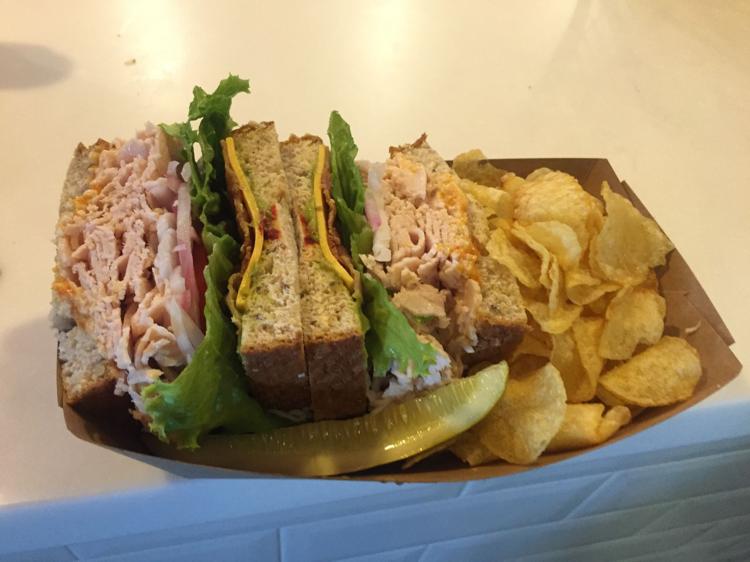 A trip or two dozen to U.S. Cellular Field is a rite of summer for many Region residents.
The Cell, Sox Park, whatever you want to call it generally has better grub than the ivy-clad beer garden on the North Side. There's an ethnic smorgasbord with pierogi, elotes, Polish sausage, Italian sausage, Italian Beef and, um, Irish Nachos, which is actually probably not on the menu anywhere in Dublin. 
Amid all the grilled sausages and greasy slices of pizza, there is a somewhat heathier option at the Xfinity Zone Carved Sandwiches station in Section 107 on the 100 level by right field. The Ultimate Turkey Club features fancy apricot chili aioli, avocado, red onion, pepper jack cheese and seven-grain wheat bread. Since it's a club sandwich, there's of course lettuce, tomato, crispy bacon and heaps of deli turkey that's hand-carved a few feet away.
It may or may not be the Ultimate Turkey Club, but it's a tasty classic that comes with a pickle and a side of potato chips. 
The well-constructed sandwich holds together well, making it convenient to eat in the bleachers. It's a big enough meal that you won't miss any of the on-field action running off to grab another hot dog.