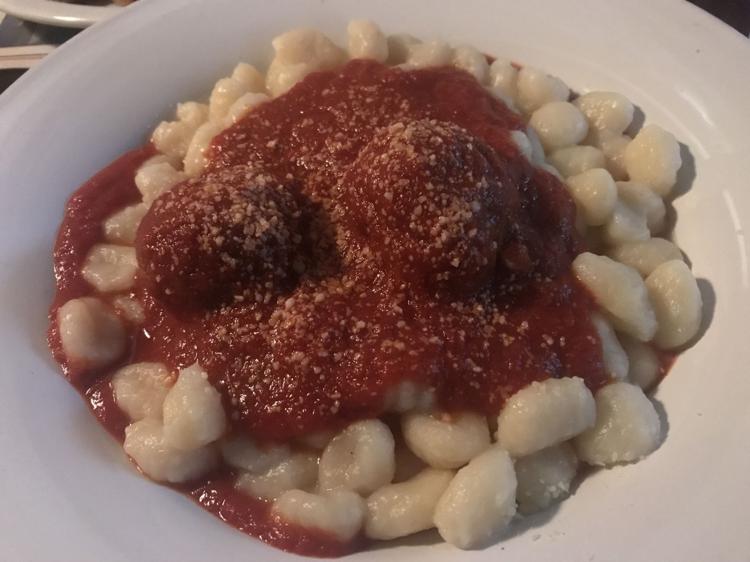 Frankie V's at 1923 Calumet Ave. in Whiting is a vintage neighborhood tavern with a copper tin roof, brick walls and a row of booths.
With some decent beers on tap, a few televisions, a lot of character and an inviting low-key vibe, the establishment that filled the old Up for Grabs space would be a great place to watch the game.
But the dimly lit bar not far from Hammond's Horseshoe Casino or the Whiting lakefront doubles as an unexpectedly good Italian restaurant. The menu includes hot sandwiches like a Chicken Vesuvio, a triple-decker grilled cheese and homemade Italian sausage, as well as cold subs with top shelf ingredients like prosciutto, mortadella, and fresh mozzarella.
Diners also could get a steak, chicken by the piece or pasta like spaghetti carbonara or shrimp scampi. Frankie V's runs frequent specials like all-you-can-eat frog legs. The food is relatively inexpensive for a sit-down restaurant and plentiful, coming with a salad and buttery garlic bread.
A standout is the potato gnocchi, which is "cooked fork tender and served with Frankie V's homemade marinara sauce and Parmesan cheese." You get a choice of Italian sausage or a few huge meatballs. 
The doughy dumplings are expertly prepared and filling. The hearty gnocchi is blanketed in a hot, garlicy marinara sauce that's filled with chunks of real tomato.