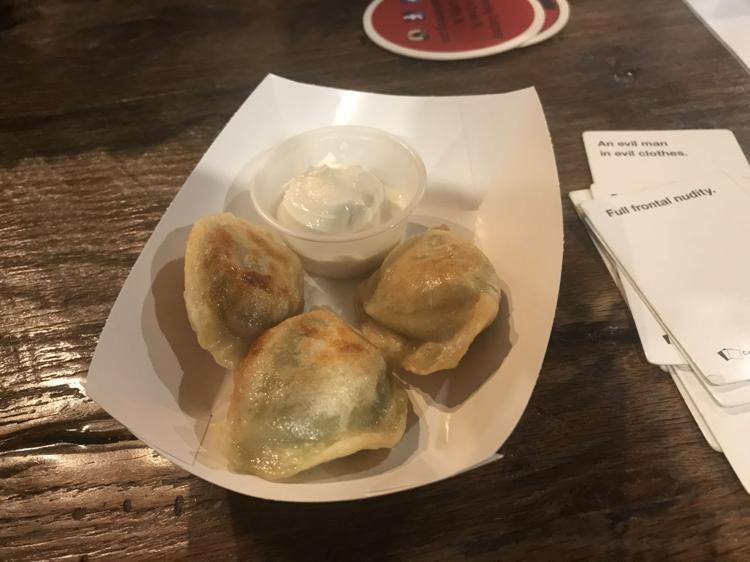 Pierogi Fest in Whiting this weekend will celebrate the Region's Eastern European heritage.
As polka music thumps, buscias putter around in housecoats and 300,000 visitors pack 119th Street more tightly than an overstuffed halupki, more than 100 vendors will serve up pierogi and other Polish delicacies.
But you don't have to wait until the end of July to savor some rich, buttery pierogi.
The dumplings are available at a number of Region restaurants, including Pokro Brewing at 311 N. Broad St. in Griffith. The craft brewery, which specializes in Belgian, English and other European-style beers, has a monthly Polish Night on the first Thursday of every month with a traditional Polish food menu that includes golabki, bigos, and cabbage and noodles.
The regular food menu features pierogi, including meat, potato and cheese, and bacon, kraut and cheese. They're plump, grilled and bursting with flavor. 
If you're thirsty, the comforting, savory pierogi will help soak up the Pokro's potent craft beers, like the Grejpfrut IPA, Caveman Brown Ale and Cammit! Witbier.