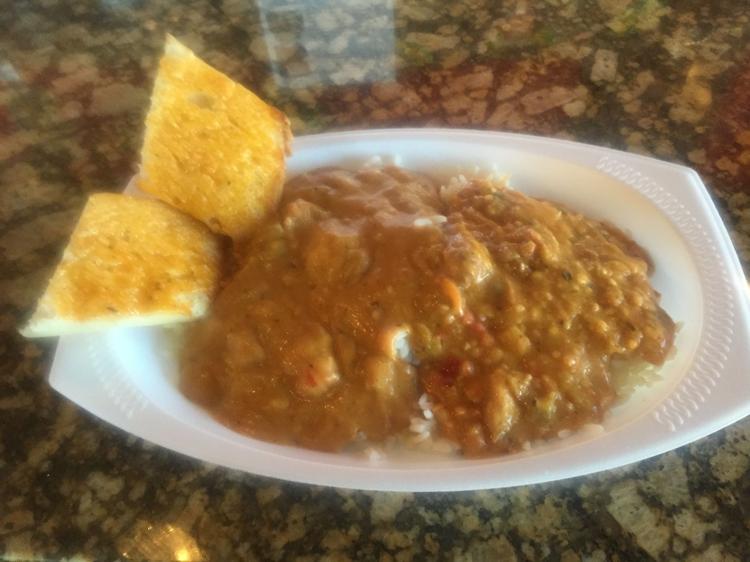 Yats, a popular Indianapolis chain serving up Louisiana cuisine, has a Valparaiso outpost near Valparaiso University.
The restaurant at 60 University Drive, Suite 100, with the slogan "Cajun. Creole. Crazy." is ideal for college students.
It's exotic, at least for the Midwest, with a rotating menu of seven to 10 New Orleans dishes like Chili Cheese Crawfish Etouffee, Caribbean Jerk Etouffee, Chipotle Alexio and Maque Choux, an etouffee with chicken and caramelized corn.
It's quick. They just cook big pots of gumbo and other dishes and put up the day's specials in a chalkboard. All they have to do is scoop it onto white rice on a paper plate, so you get your order quick.
It's cheap, costing about seven or eight bucks. It's filling, with generous portions of rich dishes like Jambalaya and Drunken Chicken that come with well-buttered toasted bread that's optimal for dunking. And it's vegetarian-friendly, with a vegan white chili, a spinach and mushroom etouffee and other meatless options.
Though it's perfect grub for college students, Yats can be enjoyed by anyone with a craving for Cajun fare in a funky, Mardi Gras-inspired atmosphere. Pro tip: Get the half and half so you can sample two different flavors, and check out the hot sauce selection to spice up your meal even more.
Satisfy your cravings
With our weekly newsletter packed with the latest in everything food.