Are you planning a vacation? Do you like beer? If you answered yes to both, a "beercation" might be exactly what you need.
What is a 'beercation'?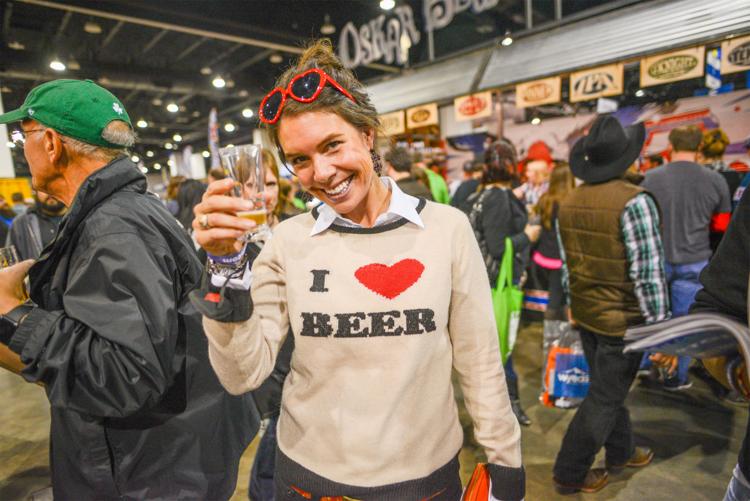 Beer + vacation = beercation. It's pretty much as simple as that.
According to the Brewers Association, a trade organization that promotes craft brewers, more than 10 million people toured small and independent craft breweries in 2014. So with the rise of beer-focused tourism, social media users have coined the term beercation to refer to any trip where they tour a brewery, attend a beer festival, sample local beer or do nearly anything else beer-related.
But where is the best location for a beercation? The Brewers Association teamed up with Travelocity to answer that question for you by creating a Beer Tourism Index. This index factors in brewery locations across the United States, rideshare service availability, accessibility via air and the average cost of lodging. The list was then divided into two categories — large metro areas and small metro areas.
Here's a look at the top cities in each group. Spoiler alert: When it comes to the brewery aspect of the index, small markets just might have the advantage.
Large metro #6: Santa Rosa-Petaluma, CA
Brewery score: 49.8
Rideshare score: 100
Air score: 7
Lodging score: 22
Large metro #5: Colorado Springs, CO
Brewery score: 40.1
Rideshare score: 100
Air score: 12
Lodging score: 88
Large metro #4: Portland-South Portland-Biddeford, ME
Brewery score: 51.3
Rideshare score: 100
Air score: 13
Lodging score: 29
Large metro #3: Seattle-Tacoma-Bellevue, WA
Brewery score: 43.4
Rideshare score: 100
Air score: 99
Lodging score: 3
Large metro #2: Denver-Aurora, CO
Brewery score: 47.6
Rideshare score: 100
Air score: 100
Lodging score: 56
Large metro #1. Portland-Vancouver-Beaverton, OR-WA
Brewery score: 54.4
Rideshare score: 100
Air score: 76
Lodging score: 34
Small metro #6: Burlington-South Burlington, VT
Brewery score: 79.3
Rideshare score: 50
Air score: 12
Lodging score: 35
Small metro #5: Missoula, MT
Brewery score: 78.8
Rideshare score: 50
Air score: 12
Lodging score: 90
Small metro #4: Corvallis, OR
Brewery score: 102.6
Rideshare score: 0
Air score: 0
Lodging score: 74
Small metro #3: Fort Collins-Loveland, CO
Brewery score: 104.9
Rideshare score: 100
Air score: 1
Lodging score: 61
Small metro #2: Boulder, CO
Brewery score: 125.2
Rideshare score: 100
Air score: 0
Lodging score: 40
Small metro #1: Bend, OR
Brewery score: 159.8
Rideshare score: 0
Air score: 7
Lodging score: 66
Craft breweries by state: