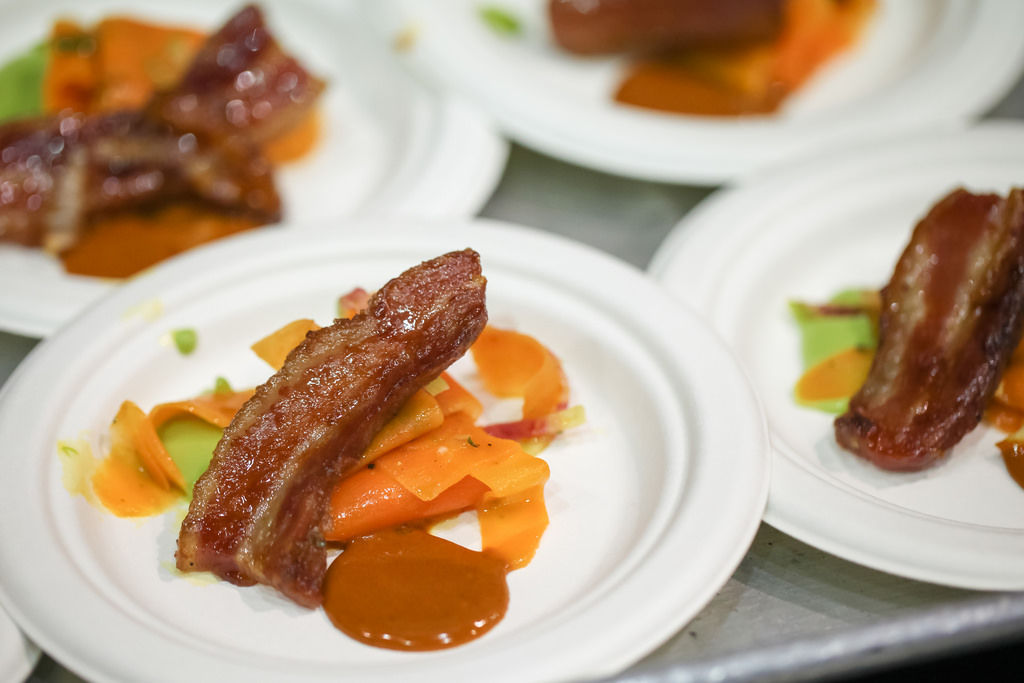 Sizzling news for bacon lovers! Baconfest Chicago announced the 2017 Chef Roster on Wednesday for the upcoming Baconfest.
Tickets are now on sale for the two-day event, which runs March 31 and April 1 at UIC Forum in Chicago.
More than 150 restaurants and about 50 chefs will be in the spotlight at three sessions during the popular festival. ?The three sessions, which will star different chefs, take place during Friday's dinner; Saturday's lunch; and Saturday's dinner.
Among chefs in the spotlight will be Rick Gresh of 1901 at Ace Bounce; Jose Torres of Italian Village Restaurants; Takashi Yagahashi of Slurping Turtle; Nathan Sears of State and Lake Chicago Tavern; Kevin Hickey of Bottlefork/The Duck Inn; Matt McMillin of Cooper's Hawk Winery & Restaurants; and more.
FYI: The 9th annual Baconfest Chicago will be held March 31 and April 1 at the UIC Forum. VIP tickets are $200 and allow ticket holders access to the Cooking Channel VIP Hour and general admission period for the session selected. General admission tickets are $100. All ticket holders receive unlimited dishes from the chefs, seven drink tickets, a Baconfest tote bag and a souvenir program guide. Tickets may be purchased online at BaconfestChicago.com/ticket. - Eloise Marie Valadez