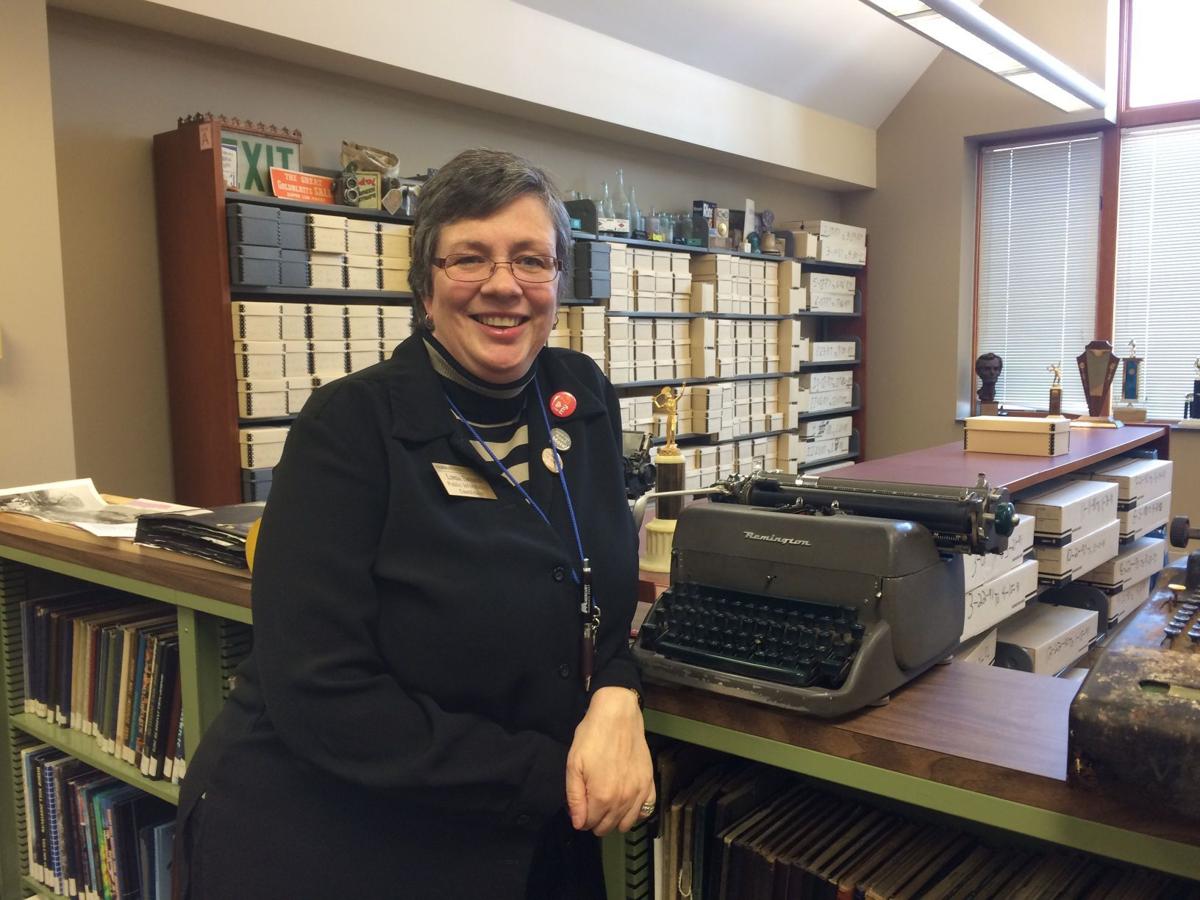 Linda Swisher is somewhat of a cyber sleuth.
Public information coordinator for the Hammond Public Library during the day, Swisher turns detective at night trying to make connections between unclaimed bodies laying in morgues throughout the country and their next of kin.
A longtime genealogist, Swisher is part of a national volunteer group, Unclaimed Persons. 
Unclaimed Persons, formed in 2008, works with coroners and medical examiners in the United States to find families using genealogy skills.
"It is natural to use genealogy skills to research people," Swisher said.
But instead of digging deep into family history, the nearly 200 active members delve through records, newspapers, local libraries, historical societies, social media sites and online data bases to find a present connection to a deceased person.
The goal is for the coroner or medical examiner to be able to return the remains to a family, giving it closure and the decedent a chance to rest in peace.
Unclaimed Persons has partnered with 51 counties, from Hillsborough County, Florida, to Orange County, California and Los Angeles County, California. While they haven't worked with either Lake or Porter County coroners, they have recently partnered with the Cook County medical examiner's office, Swisher said.
"The Cook County medical examiner's office does use the group on cases where police and ME staff haven't been able to find next of kin," Cook County spokeswoman Becky Schlikerman said. "The office uses the group in order to make sure every effort is made to find a decedent's loved ones."
Swisher said a coroner's or medical examiner's office looking for next of kin has usually exhausted its own resources prior to posting a case on the Unclaimed Persons website.
Once a case is posted, members of the forum get to work. Often all the information they have to begin is the person's name, date and place of birth and date and place of death.
All the research is done online, she said, to protect the privacy of those involved.
Often more than one volunteer is working the case, sharing information long distance with other volunteers.
"It is a collaborative effort," said Swisher, adding, sometimes, she's up until 2 a.m. trying to solve the mystery. She estimated she's worked on a few hundred of the cases since joining in 2008.
Whatever information is uncovered by the genealogists working the case is then turned back over to the coroner or medical examiner.
"Sometimes it is solved within a few hours after going up on the forum. Sometimes they are never solved," said Swisher, adding the group has a 71 percent solve rate.
Sometimes, she said, they find there are no family members left or that the next of kin hasn't claimed their relative for a variety, usually financial, reasons.
Swisher, a volunteer researcher and document administrator with the group, got interested in genealogy in the early to mid-1980s when she began a search for information on her great-grandmother.
She's been involved in several local historical and genealogical societies and has written columns for Ancestry.
She became involved in Unclaimed Persons, she said, as a way to extend her research skills.
"It also brings me a lot of satisfaction, giving someone an answer and finding closure for the families," she said.
"It also brings me a lot of satisfaction, giving someone an answer and finding closure for the families." — Linda Swisher