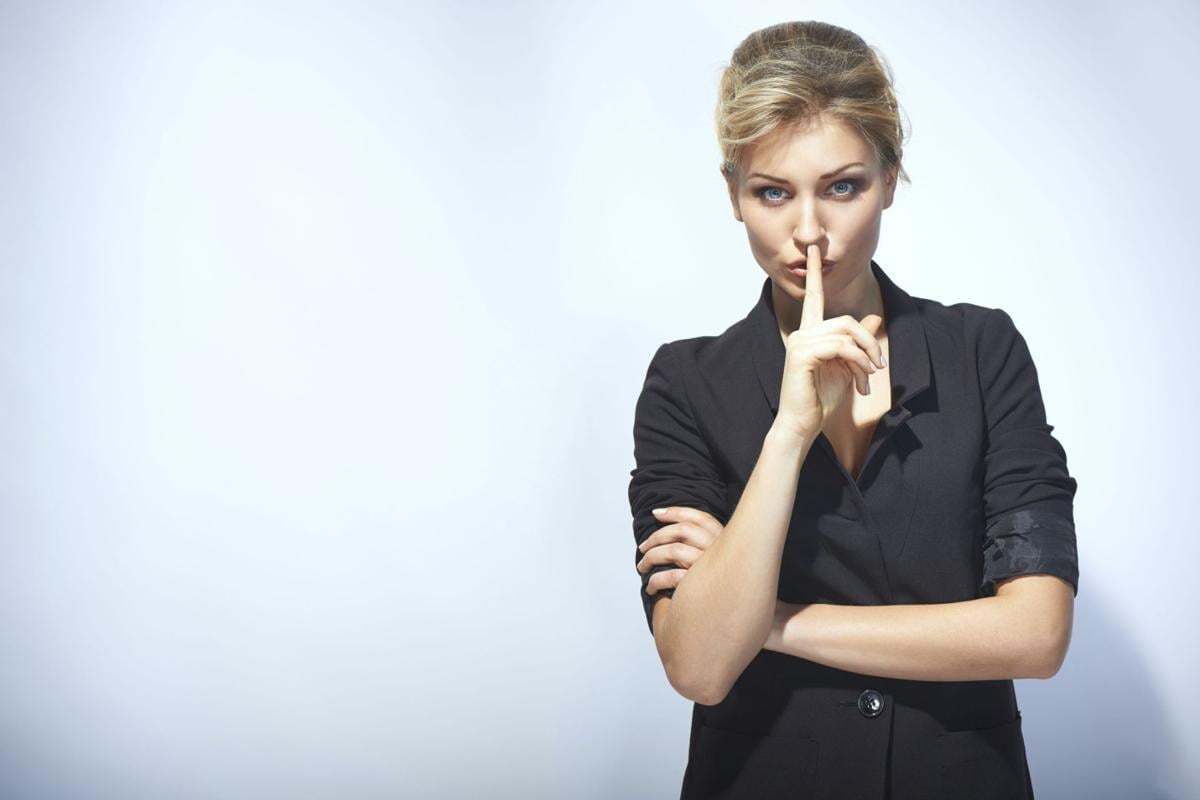 Last decade's housing crisis has left its mark on today's market.
Secrets in the real estate world are getting people talking.
Since the economic crisis last decade, observers say there's been a discreet build-up in "pocket listings," whereby sales occur without the property ever being listed on the multiple listing service, the data networks brokerages share to spread information about available properties amongst realty firms.
But firm stats aren't available to back up anecdotes that the trend is increasing, since the downturn left many markets with low inventory of home for sale, allowing agents to quickly connect a buyer who's been searching for a property with a home.
"We have no way of tracking pocket listings since they are not on the MLS," says Adam DeSanctis, a spokesman for the National Association of Realtors.
Pocket or "whisper" listings have long existed, though, because for some owners "the idea of having their home listed 'for sale' is distasteful," says Rochelle LeCavalier, managing broker at Pink Palm Properties in Boca Raton, Florida.
Famous owners, for example, or those selling due to a divorce or other misfortune, fear a formal listing as an invasion of privacy, say agents.
However, critics say the pocket approach limits the pool of potential buyers, and therefore may result in a less-than-optimum price. Indeed, LeCavalier believes that the strategy works best in the high end of the market, since the pool of agents representing lower priced homes is "larger, covering a wide geographical area, and is less connected/networked."
A pocket sale is usually defined as a transaction that is completed without any Internet marketing. Instead, the available property "is known about by word of mouth," explains William Golightly, broker-owner at Lands of North Florida Realty in Lake Oak, Florida.
In another approach, a seller wants to place his listing with a specific agent but isn't ready for buyers to start viewing, explains Terry Denoux, managing broker at Better Homes & Gardens Real Estate Northwest Living in Bend, Oregon.
"You let the public know and fellow agents know you have a coming listing," says Denoux, adding that his local MLS doesn't have an option to post a "coming soon" listing, which several other networks have started to incorporate. And, if sellers allow it, a "coming soon" sign on the property can also spread the word.
In another pocket practice, an ad for a property is placed on a real estate brokerage's own website, which then may be picked up by real estate sites. That strategy though, doesn't serve the seller well, says Mike Ferrante, an agent with Century 21 HomeStar in Highland Heights, Ohio, since it may be motivated by a brokerage trying to keep all sales commissions on the transaction in-house.
However, Kirby Atwell, owner of iCandy Homes in Chicago, says posting an architectural rendering of a home his company currently is rehabbing on various real estate sites often ignites an early bidding war, eliminating a formal sales and listing effort later. It's human nature that when buyers feel as if they "have an edge over what everyone else is seeing" they are motivated to bid, says Atwell. And, the buyers benefit because they get a discount for buying early, he adds.
Likewise, calling other agents about a property that will soon be ready or by personally inviting select agents to a brokers' open house can add some panache, notes Denoux.
LeCavalier says buyers often tell her they want a certain type of home, but low MLS inventory forces her to call owners of desired properties
"In some cases, there is no dollar amount that would have them sell. In others, there is an opening for dialogue and potentially a sale. The idea is to create a win/win for buyer and seller," she concludes.
Sprout new ideas
With our home & garden newsletter!