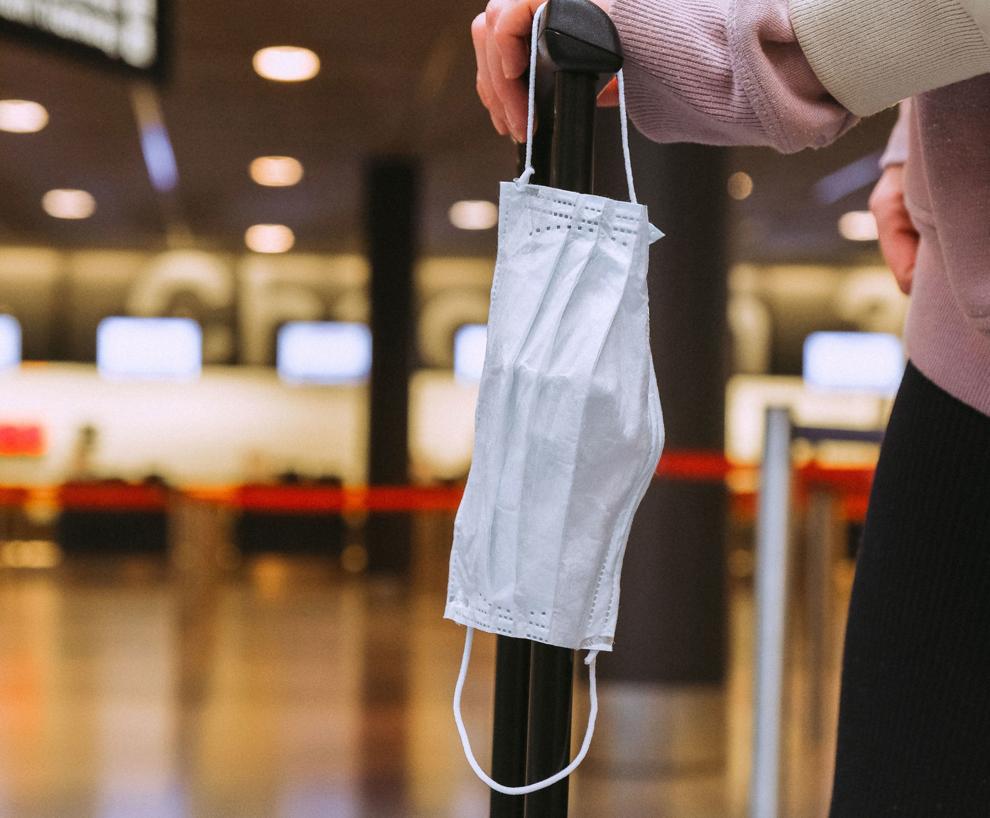 If you have to travel for business during the pandemic, there are several ways to keep yourself safe. While being fully vaccinated against COVID-19 helps, it's understandable if you're still feeling anxious about travel. Of course, when possible, practicing good hygiene, employing social distancing, wearing masks and staying home when ill can protect you and the others around you.
Here are six travel safety tips to help further reduce your risk when traveling.
Aim for simplicity and direct routes
If you're flying, try to avoid layovers and multiple plane changes if possible.
If you stay at a hotel over several nights, look for one within walking or biking distance to your destination. Aim to keep your trip simple with as few changes as possible.
Flying mid-afternoon during the middle of the week is usually less crowded than an early morning or early evening flight, though it is likely to be more expensive.
Also, consider flying to a smaller airport that doesn't see as much travel, driving to your destination, or a combination of travel methods. Keep in mind there has been a recent shortage of rental cars available, so it's best to reserve your vehicle before traveling, if applicable.
You may also want to simplify your travel by going contactless. Contactless payment methods, hotel services and airline e-tickets all help avoid contact with frequently touched spaces.
Give yourself extra time
It's a good idea to give yourself extra time when traveling, especially when there might be additional delays, limitations or even canceled flights.
Pack smart
It's a good idea to bring extra masks and hand sanitizer, and extra clothes in case of exposure. Be aware, though, that some airlines are banning cloth masks. Be sure to check your airline and destination requirements to help you plan accordingly.
If your trip is over several days, check your hotel's safety protocols and cleaning policies. While COVID-19 is transmitted through respiratory droplets, you may want to bring extra wipes to go over frequently touched surfaces.
Additionally, some airports have limited services and hours. Some airlines are also limiting their food and drink services. If you have dietary requirements, plan ahead, as there may not be options that meet your needs.
Check travel requirements
You may need to upload vaccination documents or proof of a negative COVID-19 test in order to travel. These tests often need to be done within 72 hours of traveling. Plan accordingly to make arrangements for your test to arrive on time.
Additionally, some cities — New York City and San Francisco, for example — have apps that allow you to show digital proof of vaccination. More states are requiring proof of vaccination to enter public spaces and have apps for uploading this data to make it easier to show proof.
As this information is frequently updated, it's best to check your destination and your travel method to learn about what is required.
Have a backup plan
Should you test positive for coronavirus while traveling, have a plan for someone to manage your home while you're in quarantine.
Remain flexible
Pandemic or not, travel can be frustrating when the unexpected happens. While it's a good idea to have travel insurance, coverage may be limited and varied in regards to the pandemic.
Consider cancellation and refund policies when choosing how you'll travel, especially if you'll be visiting a place with a high number of cases. If your travel is optional, monitor the number of cases at your destination.
John E. DiScala is the founder and CEO of Johnny Jet. See his travel advice and resources on johnnyjet.com.