While there's a tendency to hunker down and stay indoors when winter weather hits, it's actually a beautiful time of year to spend some time o…
New Year's Eve events abound in Northwest Indiana, with fun ranging from ice skating, kids' celebrations, musical performances, gourmet dinner…
CROWN POINT — As Kara Graper spent the summer working at the farmers market at Bulldog Park, she often thought, and heard from others, about m…
This month as we commemorate Veterans Day and take time to honor those who have served in different branches of the military, it's an appropri…
A Crown Point woman fulfilled a longtime dream last month by reaching the Baxter Peak of Mount Katahdin in Maine, completing a half-year trek …
Mexican cuisine is abound in the Region. Here's a sampling of locations you can check out for your next taco adventure. Is your favorite taco …
At age 8, Matt Manatrey fell in love with the Mini Cooper. While he always loved cars, it had less to do with the British-made compact and the…
Jan. 25 is National Irish Coffee Day. The drink is traditionally made with coffee, Irish whiskey, sugar, and heavy whipping cream. But why not…
Jan. 24 is Beer Can Appreciation Day. To celebrate, here's a look at the 30 best-looking beer cans in America.
Who hasn't felt the shame of a refrigerator purge? You're sentenced to face the forgotten leftovers, fuzzy produce and years-old salad dressin…
Houseplants are quick to tell you when they need help. They display discolored leaves, drooping stems, and little or no growth. That usually g…
By almost any measure, meat alternatives are rapidly gaining in popularity.
Starbucks has a point to prove: There's more to the company than selling $4 lattes to rich people.
January 25 roundup of great finds online.
Did you vow to cook at home more often in 2020? Or perhaps to cook more healthfully and sustainably? The first step is stocking your kitchen w…
You spent the holidays binging on HGTV, and now visions of shiplap accent walls and freestanding soaking tubs are dancing through your head. D…
You can also say goodbye to your scummy hair drain snake nightmares. 🚿
Because let's be honest...are you really going to drop $550 on a blender?
Looking for a good deal? Check out these affordable, inexpensive homes to buy in Northwest Indiana.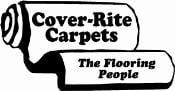 Cover-Rite Carpet & Design Center

Midwest Express Clinic / Crown Point