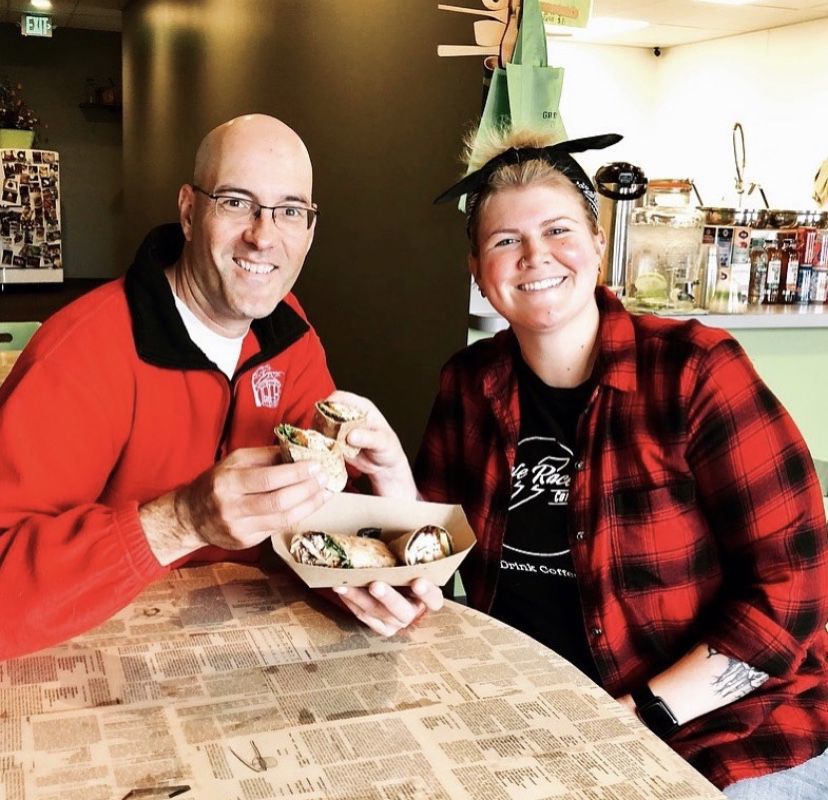 CROWN POINT — It all started as a joke. 
Tim Fealy and Kate Rather have mutual friends and often chat when Fealy comes into Rather's restaurant, Green is Good by Kate. 
Fealy, who is the president of Hometown Happenings, joked with Rather one day about creating a Hometown Happenings wrap. 
"(I said) we can have it whenever you want. Let me know what you would want to have in it," Rather said. 
After some back and forth, the pair decided to use similar flavors as the Hometown Happening pizza offered at Carriage Court, Rather said. 
The wrap features Gunthorp Farm's roasted chicken, avocado, balsamic blistered tomatoes and mixed greens on a whole wheat tortilla. All of the ingredients are locally sourced and organic, and the wrap can be gluten free, she said.
For each wrap that is sold, the restaurant will donate 10% of the proceeds to the Buddy Bags program at First United Methodist Church in Crown Point, which provides local children with bags of food to take home for the weekend. 
"I wanted it to be local, even closer to home than NWI Food Bank," Rather said of choosing an organization. "I thought it was awesome, and I wanted to be a part of it (Buddy Bags)." 
The collaboration was a no brainer for Fealy, since Hometown Happenings tries to promote a healthy lifestyle and has partnered with other local businesses. 
"Kate keeps with our mission because if we're trying to keep people fit and active and healthy, she's serving healthy choices for them," Fealy said. 
While the Hometown Happenings wrap isn't featured on the Green is Good menu, Rather said it is a permanent fixture and updated menus are forthcoming. The wrap is $8.95. 
Green is Good by Kate is open from 11 a.m. to 7 p.m. Monday and Tuesday, 11 a.m. to 6 p.m. Wednesday through Friday and from 11 a.m. to 3 p.m. on Saturday.