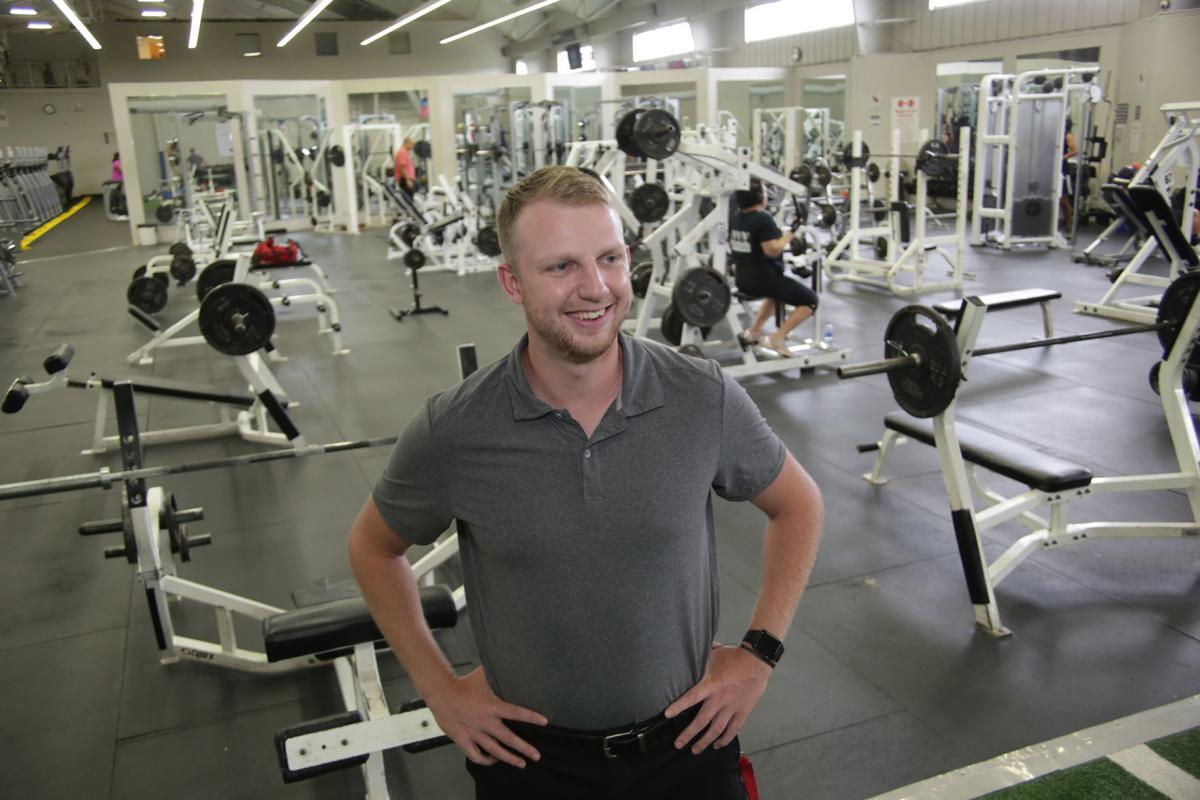 As temperatures plunge and spring seems as though it will never arrive, it can be difficult to find the motivation to do what it takes to keep your heart healthy.
"When the weather is poor, it can easily turn into an excuse not to leave the house," said L.J. Mattraw, wellness manager at Franciscan Health Fitness Centers. "Whether you are trying to go to the gym or even just go for a walk, the weather can have a big impact on people's motivation."
That's why fitness experts say winter is the perfect time to explore creative ways to exercise.
"Especially on those cold frigid days, it's tough to try and be active outdoors, so having options you can do at home or a gym you can go to makes it easier to stay healthy in the winter time," Mattraw said.
Look around
While a chair or gallon of milk may seem like it only serves one purpose, fitness trainers say they can offer a lot more than a place to sit or a drink with dinner. In fact, common household items can be used to create a workout that is healthy for the heart and body as a whole.
"You don't need any fancy equipment to workout at home," Mattraw said. "There are a lot of great bodyweight exercises you can do."
Movements like squats, lunges, push-ups, mountain climbers, sit-ups, planks, burpees and chair dips can all be accomplished using commonly found items in a home.
"You could run through these exercises in a circuit doing 10 of each, or 30 seconds of each exercise, for a couple rounds and have a great workout," he said.
Items like milk jugs and textbooks can be used for weightlifting as well.
"Even if you have young kids or pets, you could hold them or have them hold onto your back while doing squats or lunges if you really want to push yourself," Mattraw said.
Routine chores, such as housekeeping, can even boost heart health, says Tracy Oedzes, a personal trainer at Community Hospital Fitness Pointe.
"Vacuuming, dusting, rearranging furniture, wiping baseboards and scrubbing floors are excellent ways of staying active at home during the winter months," she said.
Turn on the TV?
Having the television on doesn't have to mean the person watching is a couch potato, Oedzes said.
"There are many exercise videos that require no equipment and can be found online or from your cable TV provider," she said.
During commercial breaks, use that time to get in a quick three to four-minute workout.
"Try sitting on the floor instead of the couch and you will be more likely to incorporate fitness into your must-see TV," Oedzes said. "Take time during the commercials to do core exercises, and stretch while watching your program."
Find 5 minutes
When in between activities or waiting for an appliance to finish its cycle, balance drills are an easy way to fit in a little bit of activity.
"Balance drills can easily be performed wherever you can stand in your house," Oedzes said. "Simply lift one foot off the ground and hold."
For a greater challenge, move the arms, rotate hips and shoulders or even close your eyes, she said.
"Another useful drill is to lunge back with the left leg, then return to the standing position, but keep the left leg off the ground so that you are balancing on the right leg," Oedzes said. "Repeat on the other side."
Other activities to increase the heart rate for those who have a quick five-minute break include marching or jogging in place, jumping side to side, performing jumping jacks, jumping rope or climbing stairs.
Don't let the cold keep you inside
Outdoor activities in the winter can offer a great opportunity to get the heart pumping.
"Walking and jogging are always a great option for the winter time," Mattraw said. "Ice skating is a fun activity that will burn calories."
Other options include heading to the Indiana Dunes for a hike, snowshoeing, cross country skiing and even engaging in a snowball fight with family or friends.
Oedzes also advises changing the way you look at shoveling snow.
"It can be a full body workout with a possible added bonus if you shovel for your neighbors," she said. Make sure the correct form is used, however, to prevent injuries.
"Bending at the knees and hip instead of your back while shoveling will put emphasis on the muscles in the legs and protect the vulnerable lower back," Oedzes said. "Frequently change the side from which you are lifting from to work the muscles equally."
Before venturing outside, however, Oedzes reminds individuals that even though temperatures may be cold, the risk for dehydration is still high, which is why it is important to drink fluids, dress in layers that can be removed as needed and to perform a light warm-up before going outside.
"It may make it easier to accept the cold," she said.
Take a hike ... and explore the great outdoors in the Region
LAKE COUNTY TRAILS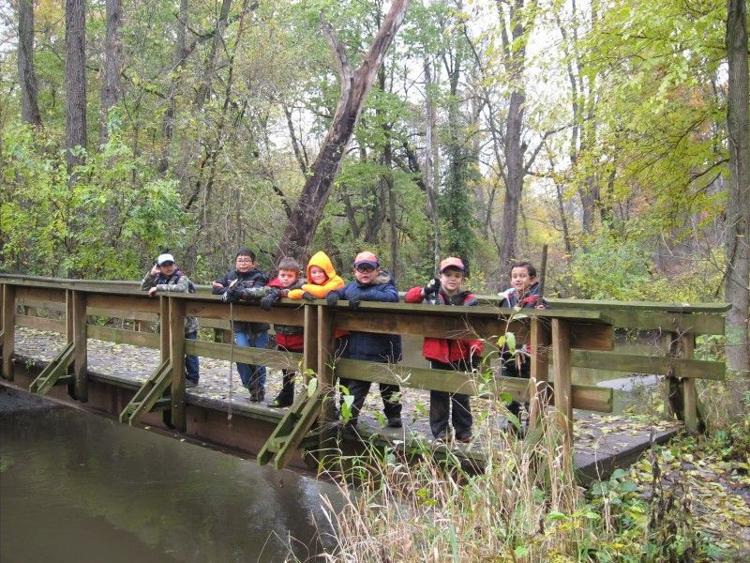 Buckley Homestead
The Chesapeake and Ohio Greenway (aka the C&O Trail)
Trail Access: Broadway and Taft Street, Merrillville
Deep River County Park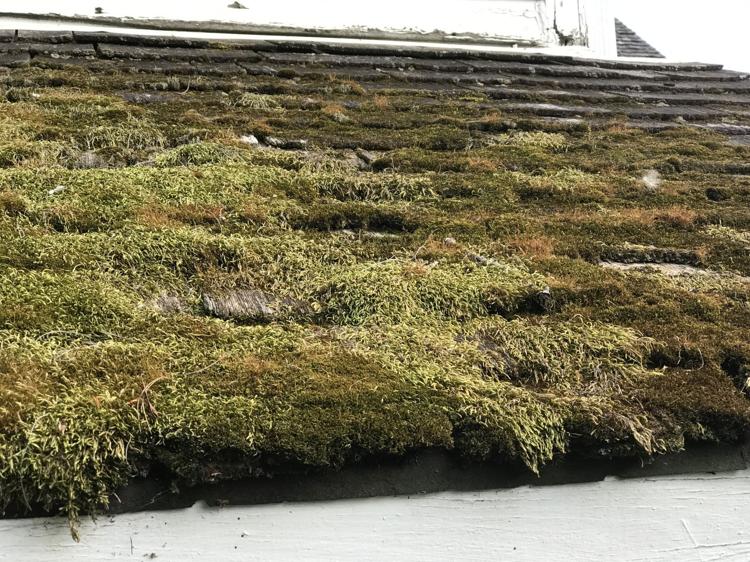 Erie Lackawanna Trail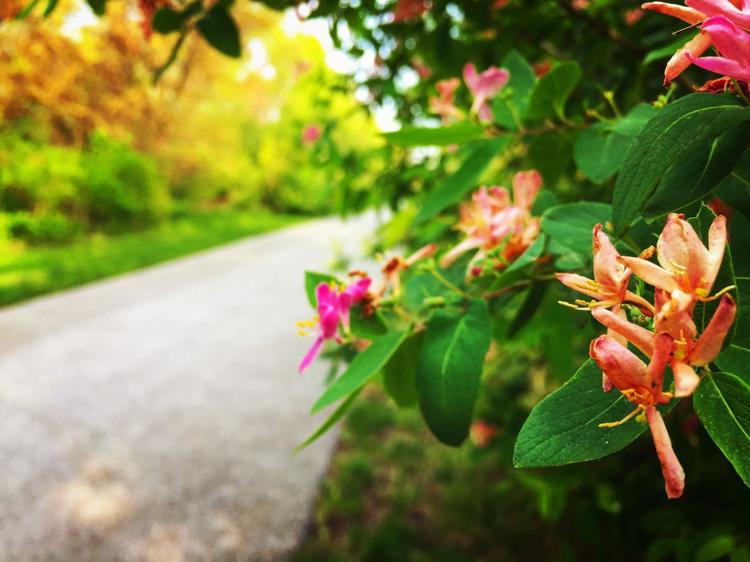 Green Link Trail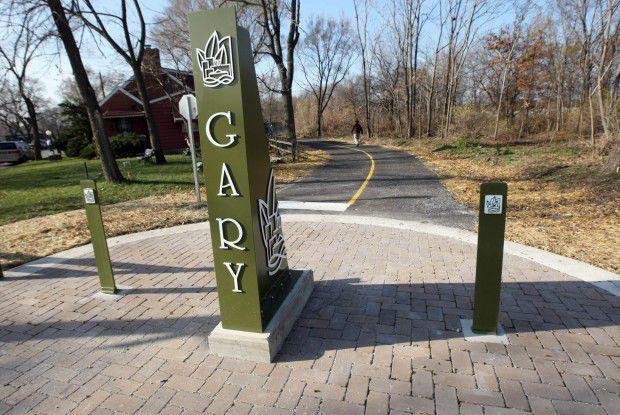 Gibson Woods Nature Preserve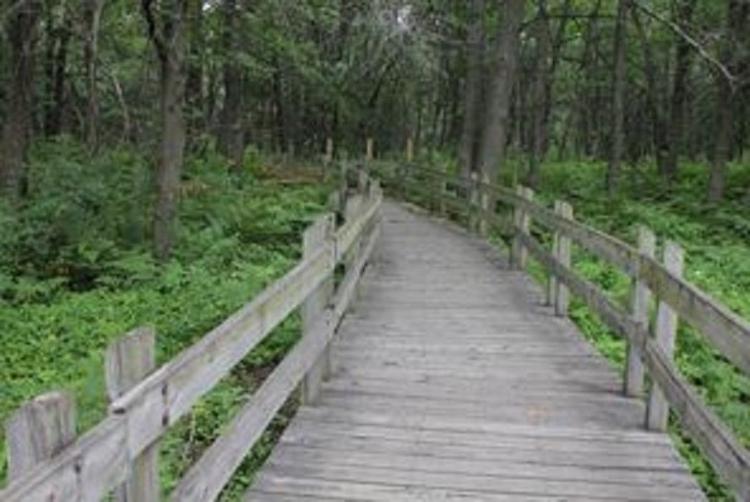 Hobart Prairie Grove Trail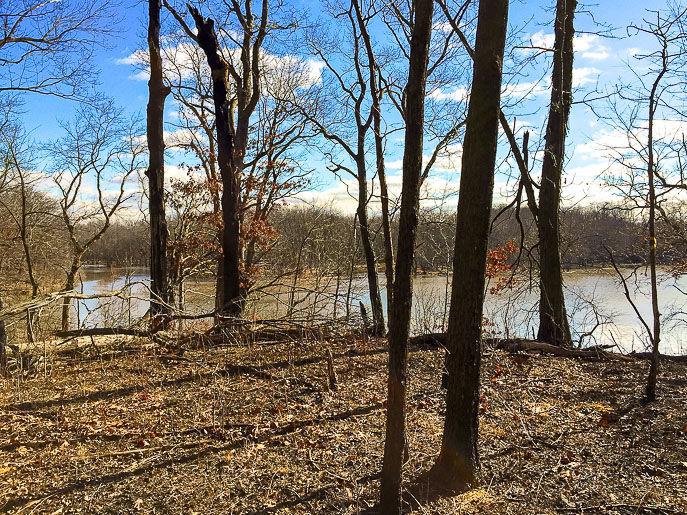 Homestead Village and Homestead Acres
Trail Access: 10250 Olcott Ave. or 9921 Olcott Ave., St. John
Hoosier Prairie Nature Preserve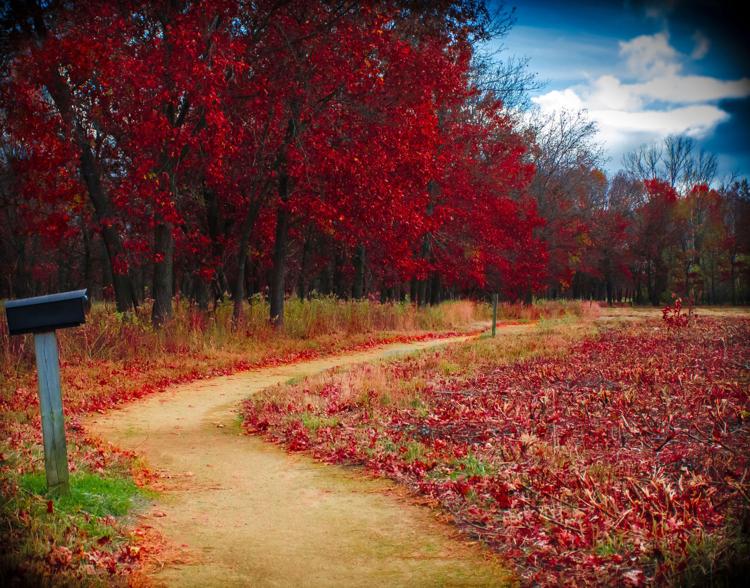 Lake Etta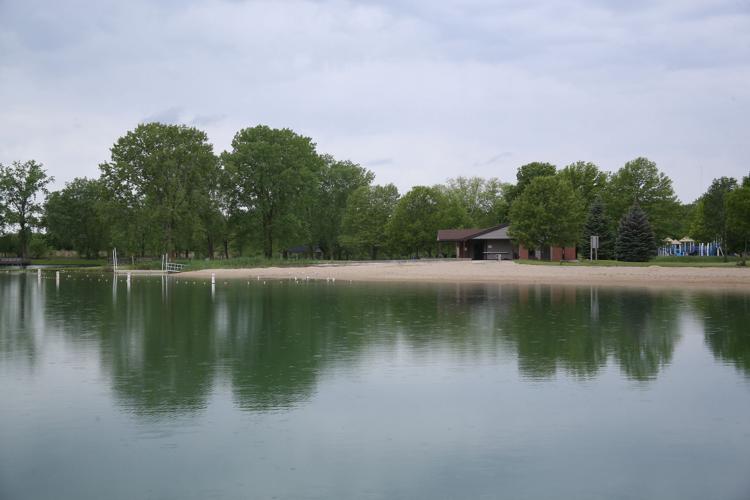 Lake George Trail (Wolf Lake)
Trail Access: North end of Forsythe Park, Hammond; 119th Street, Whiting
Lake Hills Park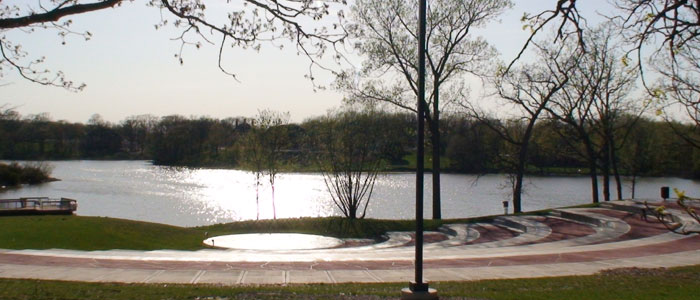 Lemon Lake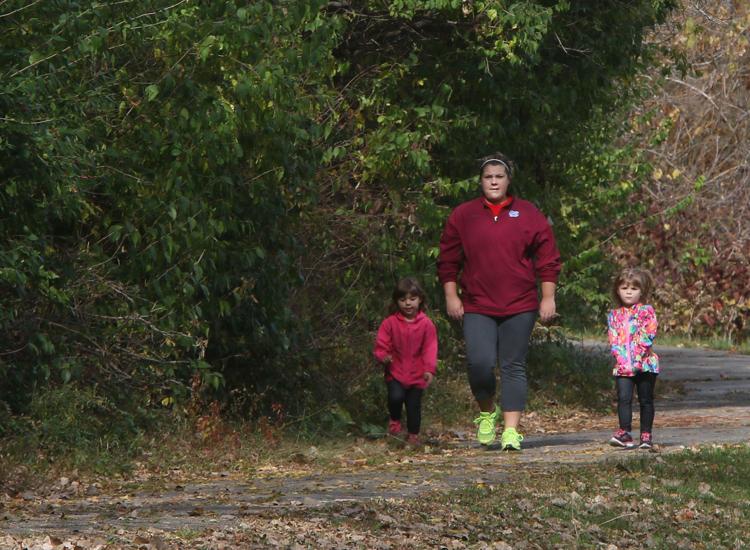 Little Calumet River Levee Trail
Trail Access: West head is Calumet Avenue, Munster. East head is Martin Luther King Drive, Gary
Marquette Trail
Trail Access: East Lot 540 North County Line Road, Gary
Marquette Drive and Oak Avenue Trail
Trail access: Marquette Drive and Oak Avenue, Gary
Miller Woods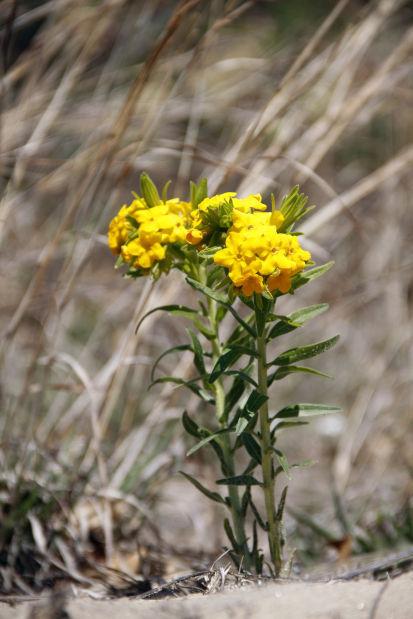 Monon Trail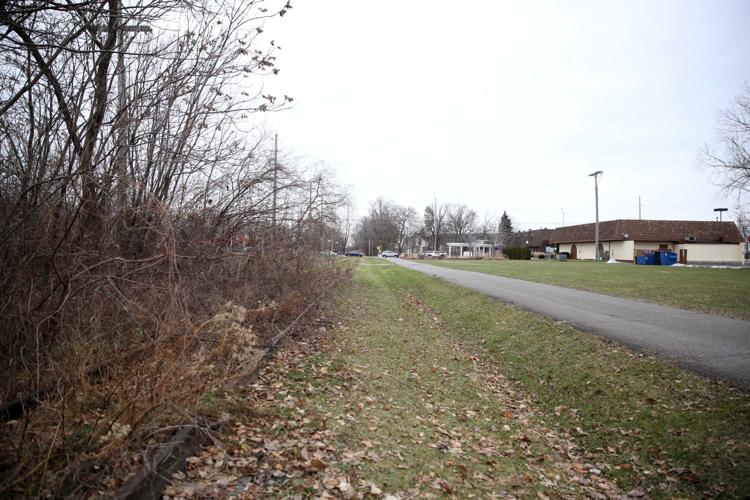 Oak Ridge Prairie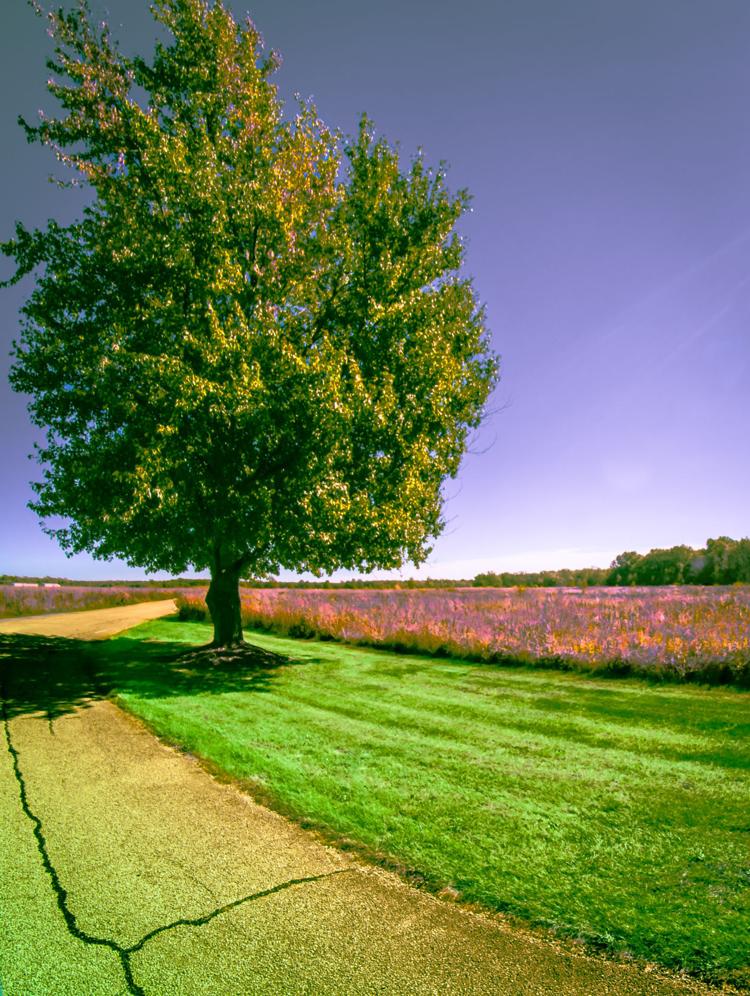 Oak Savannah Trail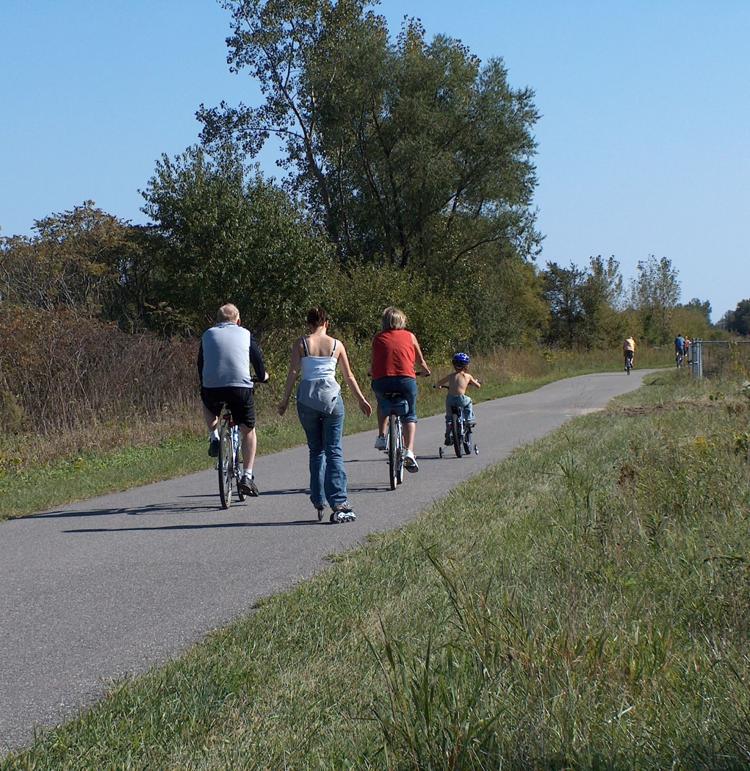 Pennsy Greenway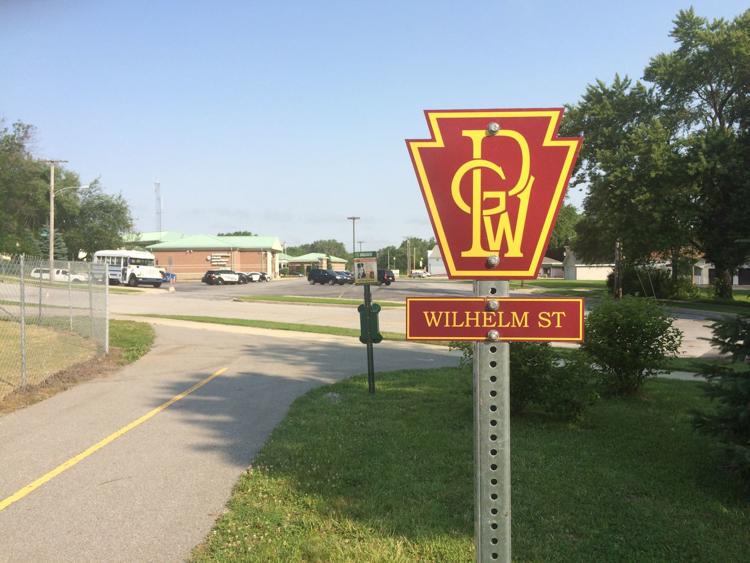 St. John Trail
Trail access: Olcott Ave. and White Oak, St. John
Stoney Run County Park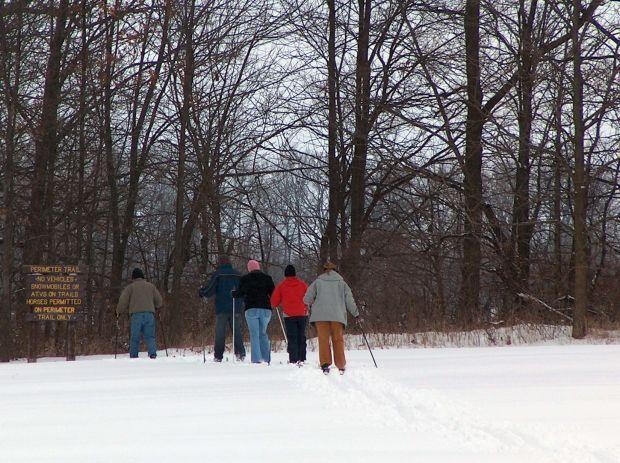 Three Rivers
Trail access: 2800 Colorado St., Lake Station
Timberlane Park Trail
Trail access: 11825 W. 90th Place, St. John
Veterans Memorial Bikeway
Trail Access: Ind. 231, Crown Point
West Beach Trail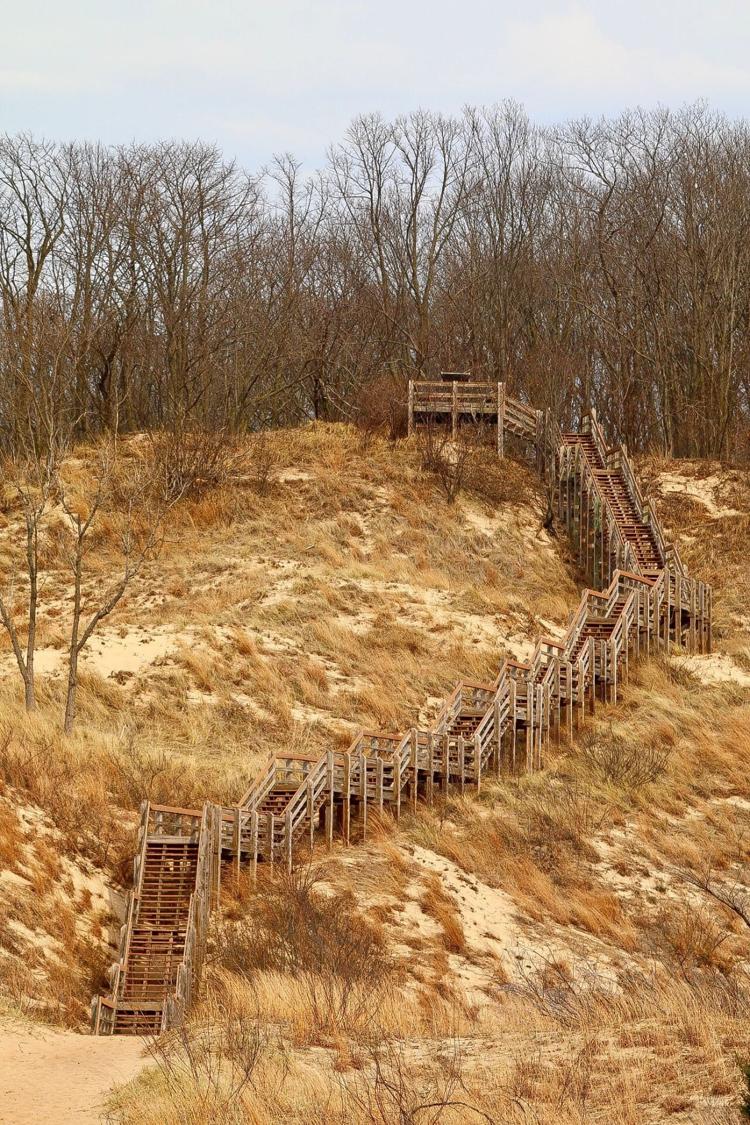 Whihala Beachside Trail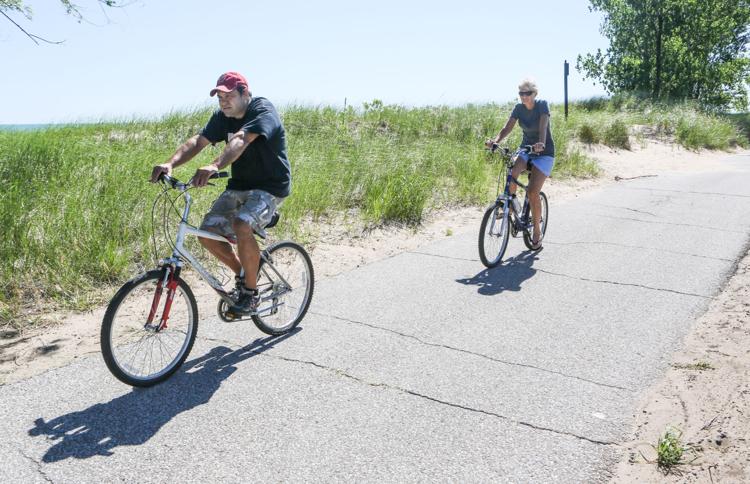 Wicker Memorial Park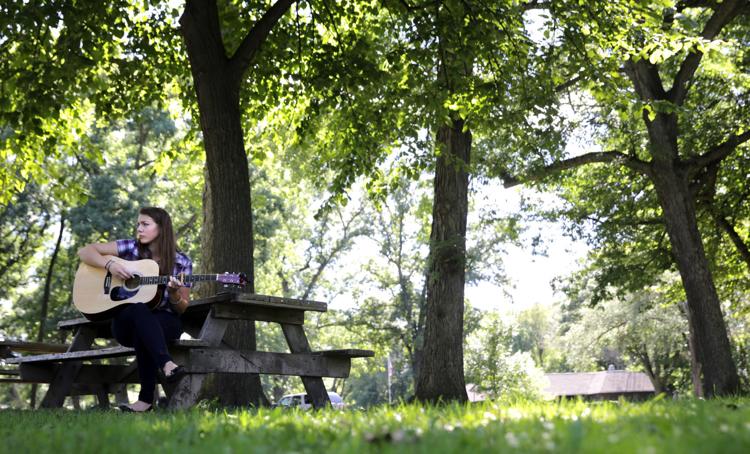 LAPORTE COUNTY TRAILS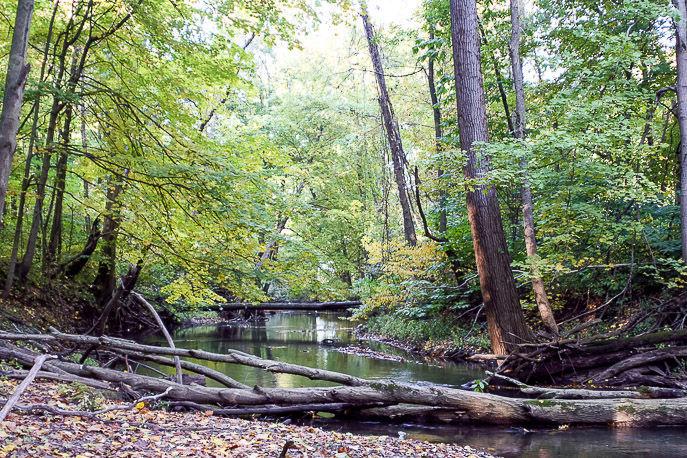 Ambler Flatwoods Trails
Length: Three trails totaling 5 miles
Trail Access: Meer Road and County Road 900 North, Michigan City
Brincka Cross Gardens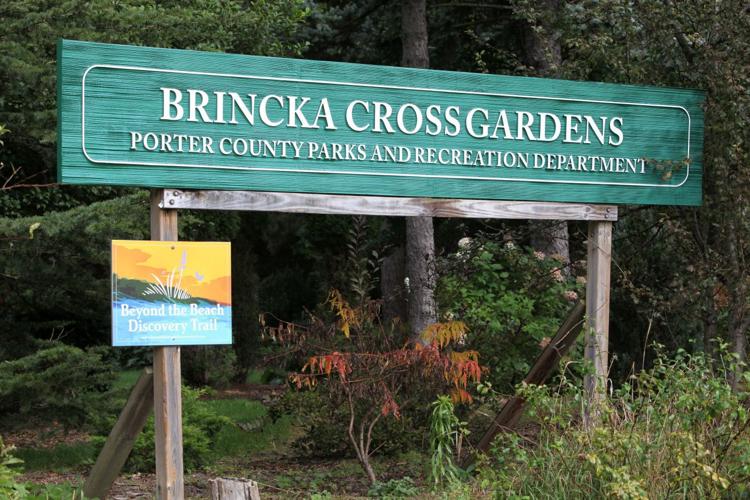 Creek Ridge County Park Trails
Length: Four trails totaling 1.35 mile
Trail Access: 7943 W. 400 N., Michigan City
Heron Rookery Trail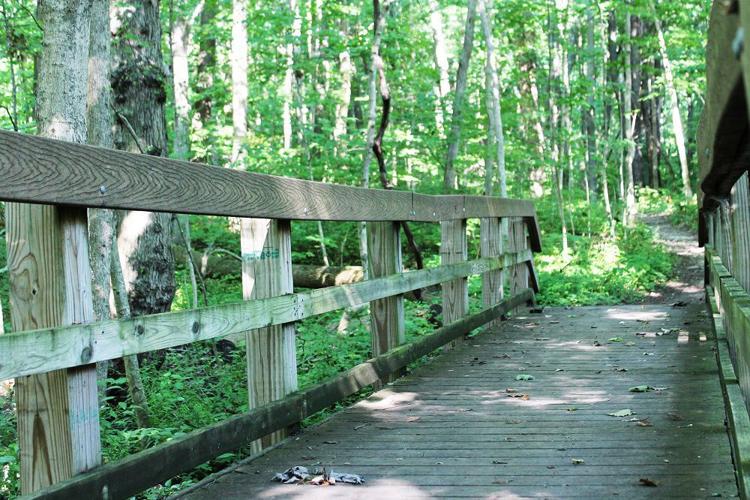 Lincoln Memorial Trails
Length: Three trails totaling 1.5 miles
Trail Access: 10335 W. 350 S., Westville
Luhr County Park Trails
Length: Four trails totaling 1.7 mile
Trail Access: 3178 S. County Road 150W, LaPorte
Pinhook Trail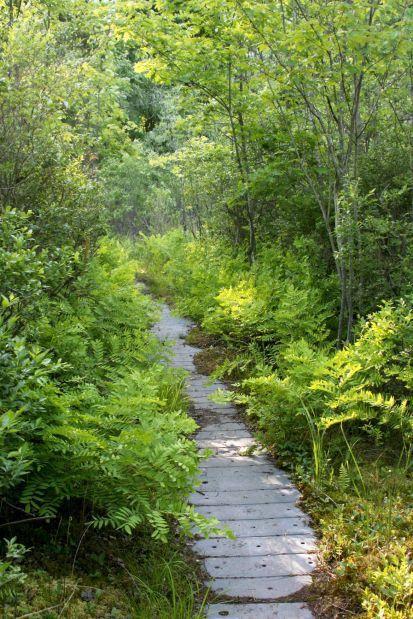 Red Mill County Park
Length: Three trails totaling 1.05 miles
Trail Access: 0185 S. Holmesville Road, LaPorte
PORTER COUNTY TRAILS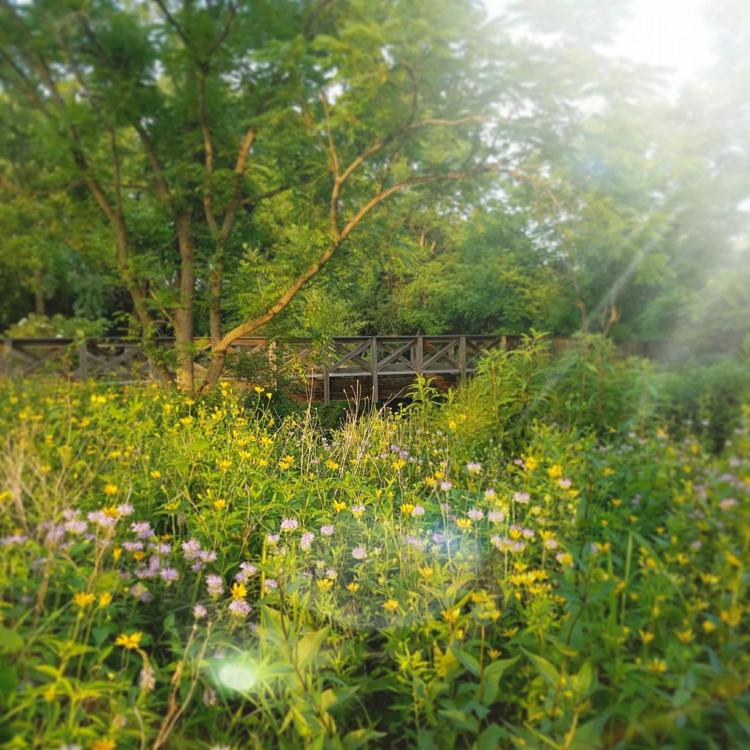 Bailly/Chellberg Trail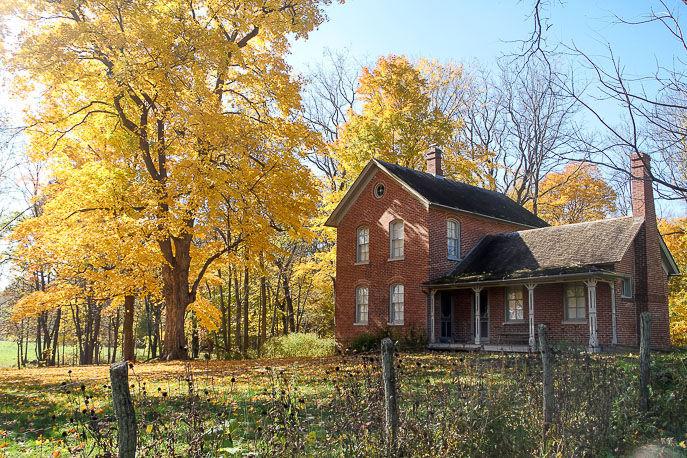 Calumet Dunes Trail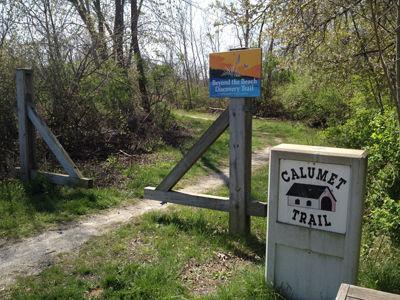 Calumet Trail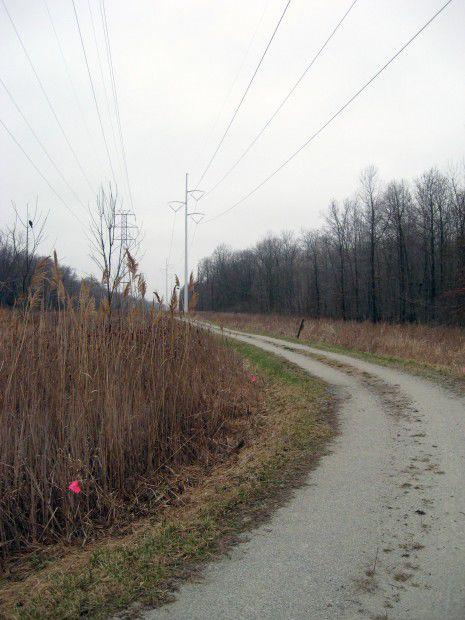 Coffee Creek Watershed Preserve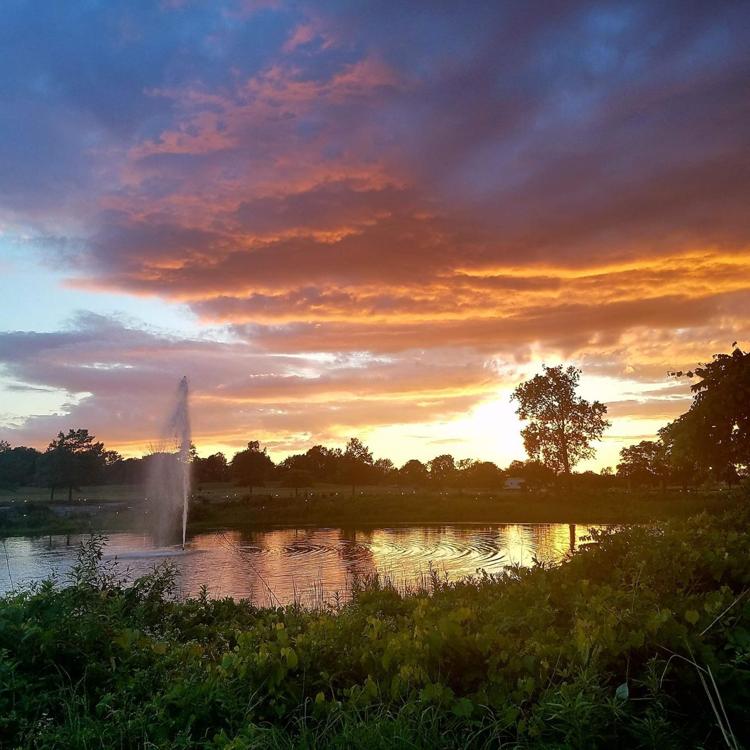 Cowles Bog Trail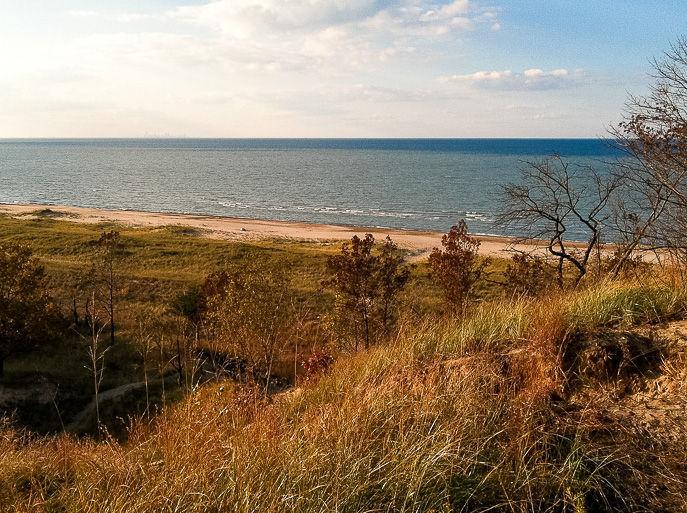 Dunes Kankakee Bike Trail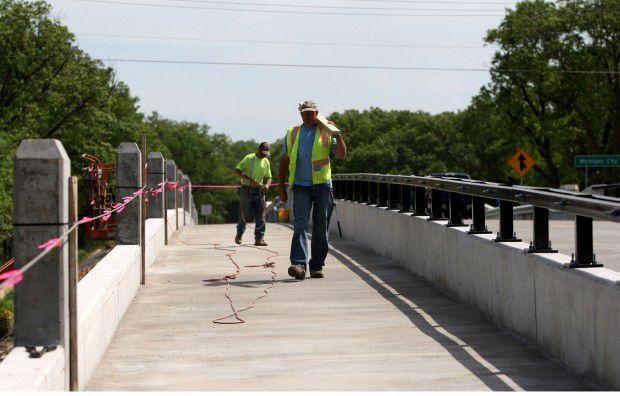 Dune Ridge Trail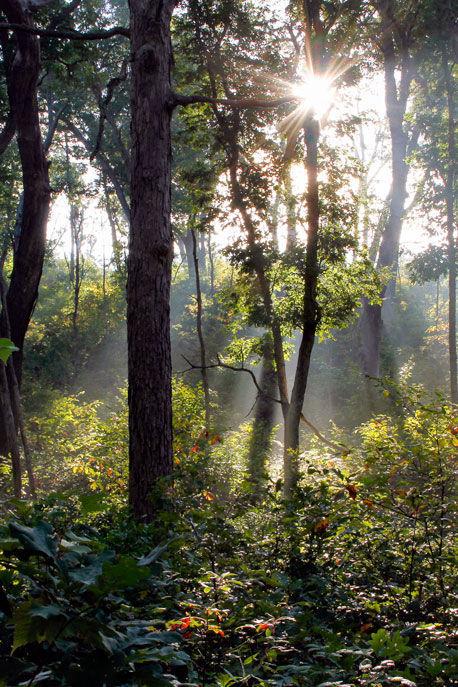 Glenwood Dunes Trail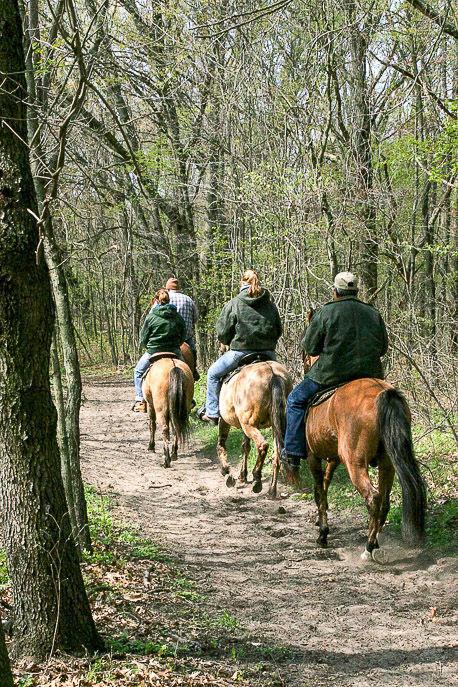 Great Marsh Trail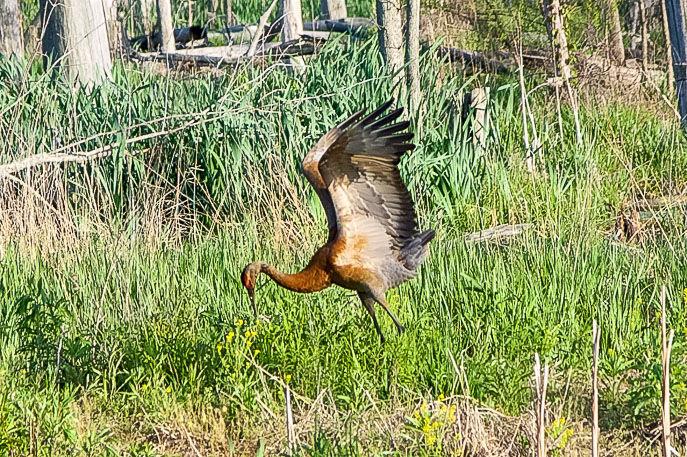 Iron Horse Heritage Trail
Trail Access: Ind. 149, ¾ miles south of U.S. 20, Portage
Indiana State Dunes Park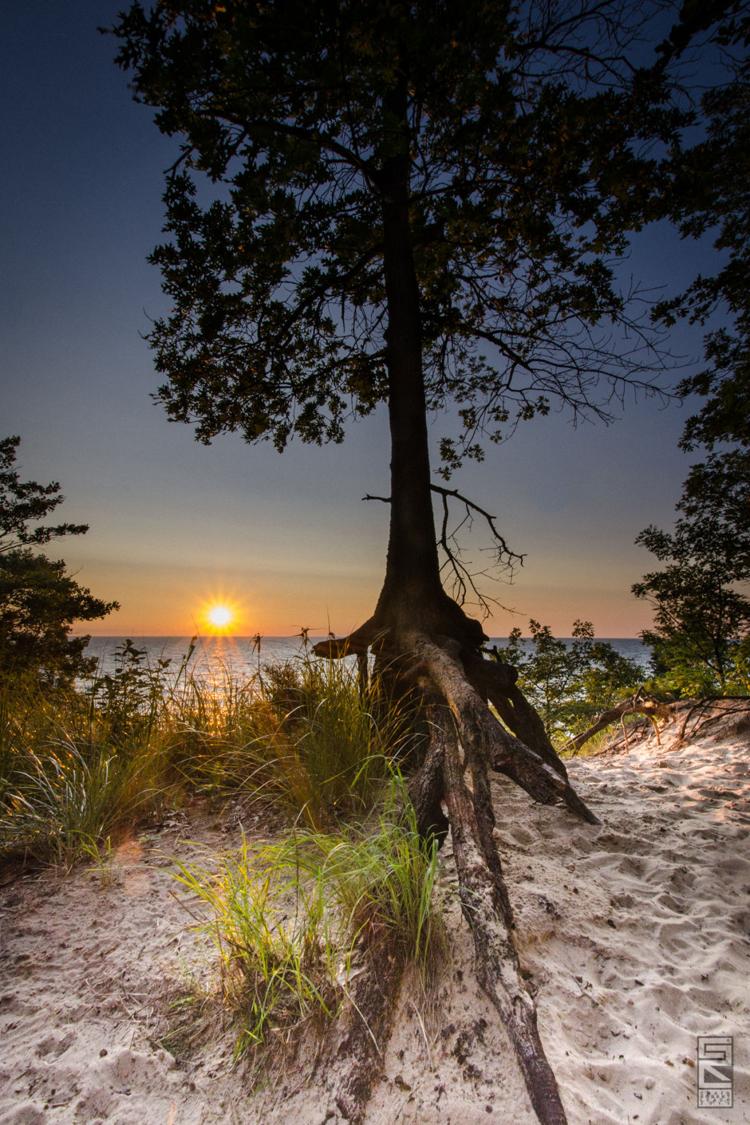 Lakewood Link Trail (within Rogers Lakewood Park)
Trail Access: 5320 N. Meridian Road, Valparaiso
Little Calumet River Trail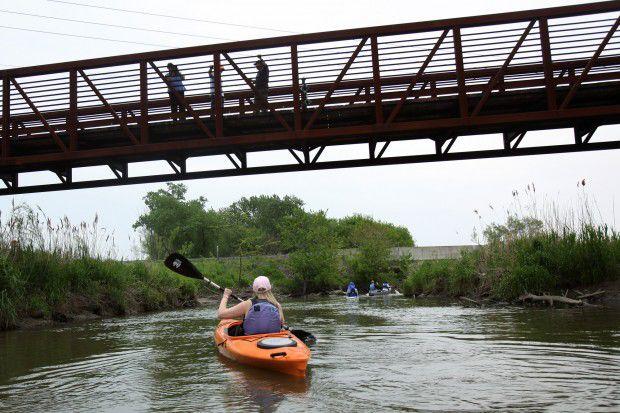 Outback Trail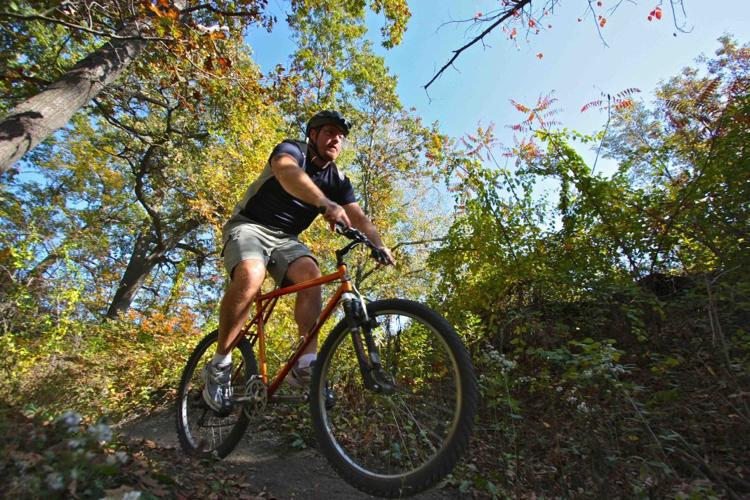 Portage Lakefront and Riverwalk Trail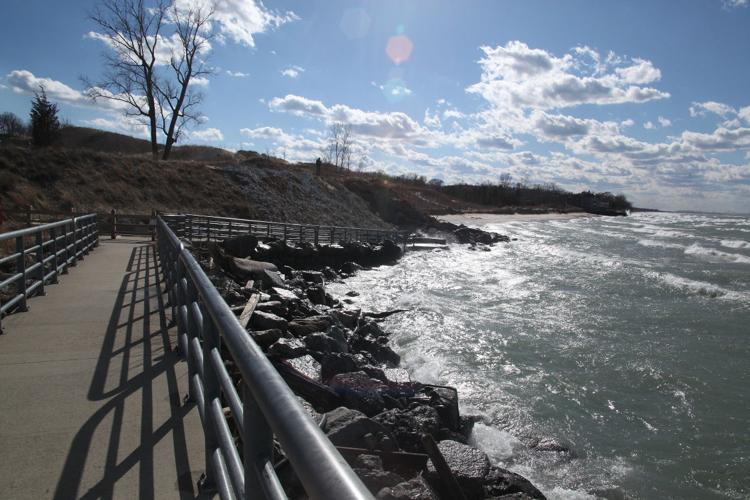 Porter Brickyard Trail
Trail Access: North lot, 1184 N. Mineral Springs Road, Dune Acres
Prairie Duneland Trail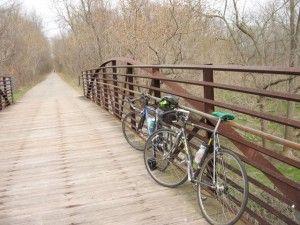 Taltree Arboretum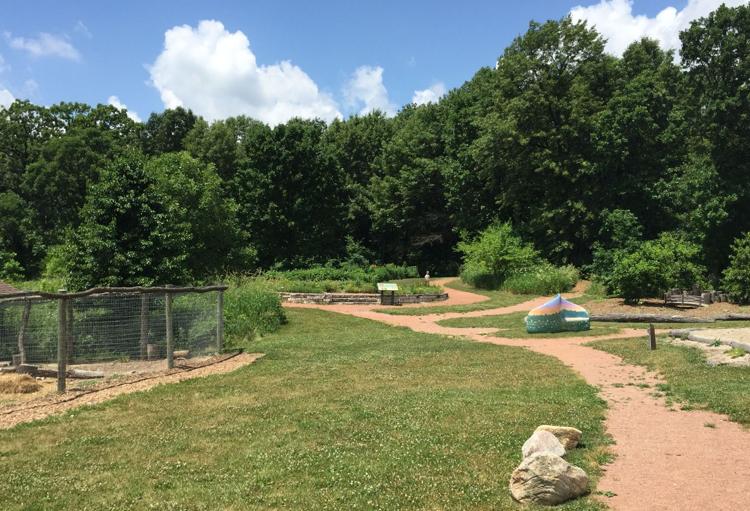 Tolleston Dunes Trail