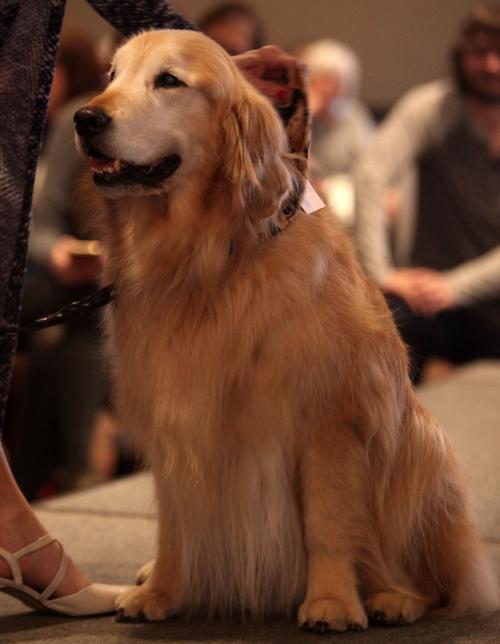 When Stan Peters, of Crown Point, recalls the difficult loss of his "beautiful" wife, Cindy, he can't help but to remember the special relationship they developed with Hospice of the Calumet Area's Caring Canine dog Zach.
The golden retriever and his owner and Hospice of the Calumet Area volunteer Ginny Mitamura used to visit Stan and his wife regularly. Zach was "an absolute angel" for them both, Stan Peters said.
"We had goldens and those great memories came to life for my Cindy," he said. "Zach's love was undeniable and he seemed like he knew exactly what was going on."
During the funeral service for Cindy, Zach made a comforting appearance and sat alongside Stan and provided an unexpected emotional support.
"At one point, Zach put his paw on my lap as if he wanted to hold my hand," Peters said. "That really touched my heart. I'll never forget that comfort and love that dog provided for me during a difficult time."
Ginny Mitamura and Zach, of Dyer, are no strangers to volunteering for Hospice of the Calumet, making several visits to patients, spreading cheer in the office and even walking the runway during the organization's Fashion and Friends Fundraiser.
"Zach and I have been modeling for years and we just have a great time," Mitamura said. "There are so many inspiring stories at Hospice of the Calumet Area. From the staff to the volunteers to the families, I have never been part of such a fulfilling experience. It's quite humbling."