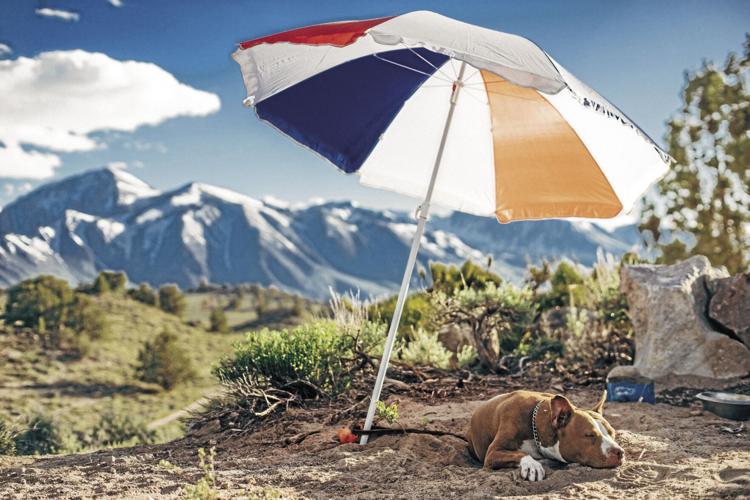 While some dogs and cats like to lie out in the sun, it's important to provide shady areas for them to lounge in as well.
"When pets lay out in the sun they are choosing to do that and will generally be able to decide when they want to move to a cooler area," Downing said. "We need to be sure they can get out of the sun."
Pooches with short hair or exposed pink skin should be limited in their exposure to sun, Edwards said. Sunscreen should be applied to areas like the nose and belly where sensitive pink skin is exposed.
"Where we get into trouble is when they have no choices. If we are out with them walking or hiking, it is critical to understand that they are at great risk of heat stroke during this time of year," Downing said. "Overweight and obese pets are at particular risk."
"There is simply no excuse for forcing (pets) to be outside in excessive summer heat. Just plain no excuse," Downing said. "So that means creating spaces with reasonable ambient temperatures for them."
Get a dose of adorable in your inbox
Receive local adoptable pets PLUS updates for pet lovers in your inbox every week!