Social isolation among senior citizens is an ongoing challenge, and one that can hurt their health and well-being — and the widespread distanc…
Boomers are doing many of the things to stay healthy and live in their own home. A study by Harvard Health shows that seniors are for the most…
GARY — "Oh, someone's calling me. Hello? Oh, I'm doing good," Brittany Taylor said, holding up her iPhone to her ear.
More than 30 Golden Times seniors had the opportunity to experience an Amtrak train ride to Durango, Colorado, for a one-week holiday recently.
MUNSTER — For most people, retirement is a chance for rest and relaxation, a respite from decades of labor.
Many of us watched our parents retire in comfort, pensions and health care from the businesses or organizations where they worked for decades …
Art of Aging Lifestyle & Wellness Expo
Grab a malty stout and follow this recipe for perfectly gooey, chocolate chunk and stout brownies. 
Sick of turkey? Try these five easy and comforting weeknight meals that are the opposite of holiday staples.
Do trendy cold-pressed juices really boost energy and cure disease? Which claims have merit, and what role can juice play in a healthy diet? H…
Leftovers are one of the best parts of a Thanksgiving meal. But sometimes, the day-after side dishes — the mashed potatoes, roasted vegetables…
This creamy wine-absorbed rice with prosciutto​ is the perfect hot dish to warm you on cold winter's night.
A true Thanksgiving dinner isn't complete without a beverage to wash everything down.
From fishing trips to backyard cookouts, this griddle is the perfect portable pick.
December mortgage rates forecast The good news is that mortgage rates are unlikely to rise in December. The bad news is why: The United States…
To some people a brick wall is an eye-catching feature in a room; to others it's an eyesore. While exposed, blotchy brick may be an authentic,…
Cancel the caroling, say disease experts. It spews respiratory droplets in the air. And no loud music. It makes people shout and spew more dro…
November 28 roundup of great finds online.
Redecorating? The trendiest shades of 2020 include surgical mask blue, burnt sky orange, murder hornet amber and postal service blue.
With proper care, most real trees can last at least five weeks or more. We have collected the best tips to make sure your Christmas lasts long…

Midwest Express Clinic / Crown Point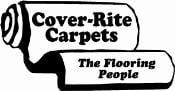 Cover-Rite Carpet & Design Center