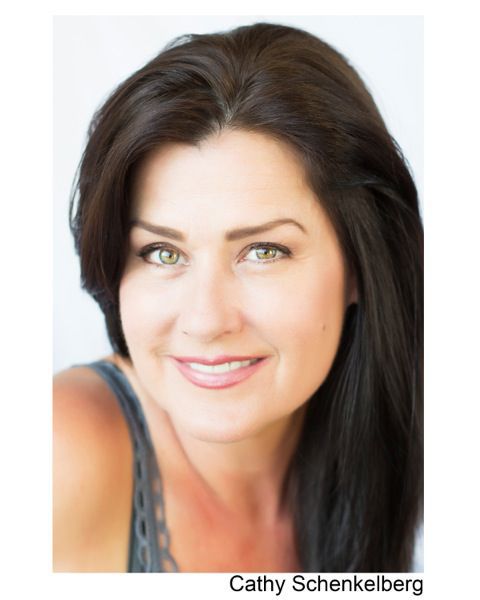 A one-woman play that made its way from a sold-out run in Chicago to Michigan City offers a rare glimpse into Scientology.
Cathy Schenkelberg, who's been on the national tour of "Hair" and portrayed Pepper the Clown on "The Bozo Show," will perform "Squeeze My Cans" between Aug. 19 and 28 at The Dunes Summer Theater, 288 Shady Oak Drive.
Schenkelberg's autobiographical play just finished a sold-out run at the Greenhouse Theater in Chicago's Lincoln Park neighborhood. She wrote and performs the cautionary tale about how she was searching to "become more herself" and was led astray.
"'Squeeze My Cans' gives us a rare, first-person account of America's foremost intergalactic and secretive religion, the Church of Scientology," said Dunes Summer Theater Artistic Director Tara Lonzo. "Cathy's sharp wit and humor entertains audiences throughout the tale of this bizarre and often shocking 20-year experience. Though the story is hilarious for its shear weird factor, there is a very relatable struggle and ultimately a resilience that comes through. By the end, you feel this brave woman is your friend and you are so proud of her. Together with Shirley and their entire team, Cathy has created a fun and intimate experience for theatergoers."
Schenkelberg, a Chicago- and Los Angeles-based actor who's served as a Dolly Parton and Madonna impersonator, has appeared in plays like "Working," "Little Shop of Horrors" and "God of Carnage." Northwestern alumni Shirley Anderson, who has collaborated with Lookinglass Theatre and whose credits include an adaptation of Dorothy Parker's short story "Big Blonde," directs the one-woman show.
Tickets cost $15, or $13 for seniors and students.
"Squeeze My Cans" will be performed at 7 p.m. Aug. 19, 20, 26 and 27, and at 6 p.m. Aug. 21 and 28.