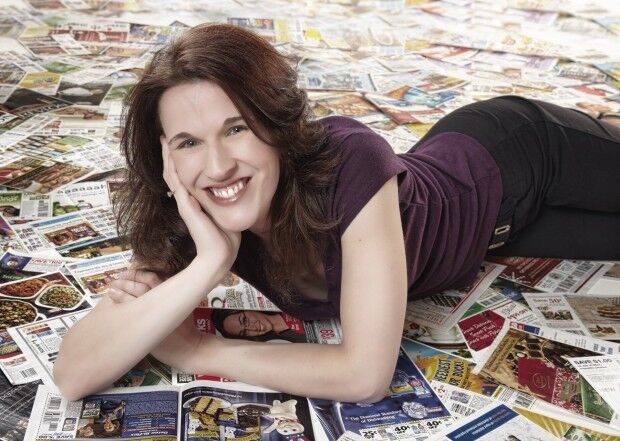 I'm very angry about the trend to do away with printed ad circulars for grocery stores. I think stores are using the pandemic as an excuse for stopping printing their ads. I complained at to my grocer about this, and the customer service counter staffer said 'it is more green to not print the ad.'
It takes me much longer to look at an ad on my tiny phone screen than it does to have the ad spread out in my shopping cart. When I have a paper ad in front of me, I always find more items that I want to buy too because it is easier to look through it.
What can be done? Grocery shopping was easier and more enjoyable with a real ad.
While this is not a coupon issue, it certainly is a marketing issue that I hope you will address. I do not like this new trend of having to scan a QR code to view what used to be a paper document. At the supermarket, there is a sign with a QR code, and you are supposed to scan it to see the weekly ads. Restaurants in our area now have a QR code sign on the table to scan to view the menu.
Now, we went to a popular aquarium park that is large in scope. The aquarium has always had a paper map for ease of navigation. This month, we were greeted with yet another QR code sign saying they had gone paperless and you should scan the QR code to view the map. Again, because of the size of the park, it is very difficult to read the map on a small screen with the entire map in view.
I do not like this trend at all. There is no way to browse the entire document easily on a small phone screen. I should also not have to use my phone's data to see something that used to be given upon entry. I have stopped dining at restaurants with QR code menus, and I am increasingly frustrated with this trend. Half the time my phone has trouble scanning the codes in the first place.
While marketers try to make it easy to access digital documents with smartphone-scannable Quick Response (QR) codes, I agree that there is a significantly reduced ease-of-use when viewing a large ad circular, menu, map, or other document on a phone screen that's roughly 3" x 4." I would much rather open and view entire pages of a paper document versus scrolling through zoomed-in portions of a large document on a small screen.
A 2018 Nielsen Homescan study noted that 80% of US households prefer and use printed advertising circulars more than digital sources of information. However, that study was conducted pre-pandemic. In 2020, advertisers and retailers alike ceased publishing weekly sales ads, both due to supply chain issues and to scaling back on promotions at a time when Americans were largely told to stay home as much as possible. As the world began returning to normal, I noticed that many stores in my area have opted to cease offering print ads altogether, or issue abridged paper ads that may only contain a fraction of the pages of the full ad available online in their apps or on their websites.
I believe that the cost savings of not printing full (or any) paper documents advertising sales or specials has likely been a welcome one to these businesses too, especially considering the already thin profit margins that supermarkets operate on. It may be difficult to convince marketers to bring their advertisements back in paper form once they transition their advertising budgets away from it.
The best advice I can give is to reach out to the establishments that have gone paperless and express your dissatisfaction with this decision. If stores, restaurants, and attractions find that fewer people are spending money with them because it's more difficult to access their data it may encourage them to reconsider.