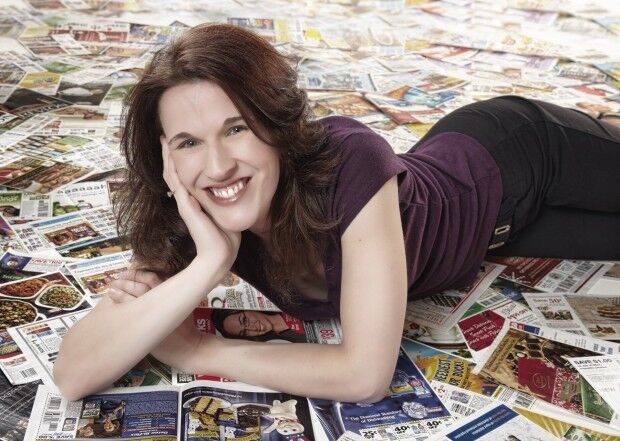 After the 2020 pandemic event, I convinced my husband that we needed a chest freezer to stock up on meats and other items in case we are ever homebound for a length of time again. Bless him, he had one delivered right before Christmas. It is a chest style and will hold quite a bit. Can you share some tips on the best ways to use our new freezer?
I have shared the benefits of additional freezer storage before in my column, but 2020 was certainly a year that had many people re-evaluating the way they store food at home and how much should be kept on hand. We have had a chest freezer for at least 15 years now, and I can't imagine not having all of that extra space to store food. Ours is a 5-cubic-foot model, which is slightly smaller than the average washer or dryer. It lives in our garage, just outside the kitchen door, so it's convenient to use.
When our state was under a stay-at-home order, our family found that we had enough meats, seafood and vegetables in the freezer to make meals for about three months. (I'd always wondered how long it would take to eat everything in the freezer.)
Chest freezers tend to be less expensive than upright freezers. Don't fear a manual defrost freezer, either. They are less expensive, and because they do not circulate warm air to melt frost on the walls, they are better for long-term food storage, preventing freezer burn. The refrigerator-like style of upright freezers does make it easier and more convenient to locate what's inside, but I have some tips for managing a chest freezer so that it doesn't turn into a "black hole" of deeply-piled food.
My father came up with a great idea for managing my parents' chest freezer: He uses cloth shopping bags to sort what's inside, making it easy to lift a bag of like items out. A green shopping bag contains frozen vegetables, while a red one contains meats. A yellow bag contains seafood, and so on. You could also use differently-colored large mesh laundry bags for the same purpose, as their mesh construction makes it even easier to view what's inside the bags. The bags are thin enough that they're not taking up valuable space inside your freezer too.
Another tip: Keep a dry-erase marker near your freezer, and maintain a list of what's inside. You might opt for a magnetic whiteboard on the lid, but if the freezer is painted white, you can simply write right on the lid with the marker too! When you remove an item, wipe its name off the list, and when you add more groceries, add those to the list too. You'll always know what's inside the freezer before you open the lid. You can even organize your lists in columns, noting which color bag that item is located in.
It's often more cost-effective to purchase "family size" packages of meats, but I've found its easier to take the time to re-portion those foods into meal-size resealable bags, so you do not have to defrost a large package when you only want to cook four pork chops or a few pieces of bone-in chicken.
When whole turkeys or hams have low per-pound prices around the holidays, if freezer space permits, I'll buy two — one to serve for the holiday, and one to cook later.
Lastly, I also like to freeze entire meals that are ready to cook or reheat. I am a big fan of Pyroceram cookware, which can go from freezer to oven, stove top, or microwave without breaking. (Corning Glass pioneered this thermally-shock-resistant material back in the 1950s.) My freezer always has dishes of stew, chili, and soups ready to heat and eat from the same pot — great for busy nights. Whenever I am making a dish like this for my family, I'll cook enough for two meals, and then freeze the extra for another evening.