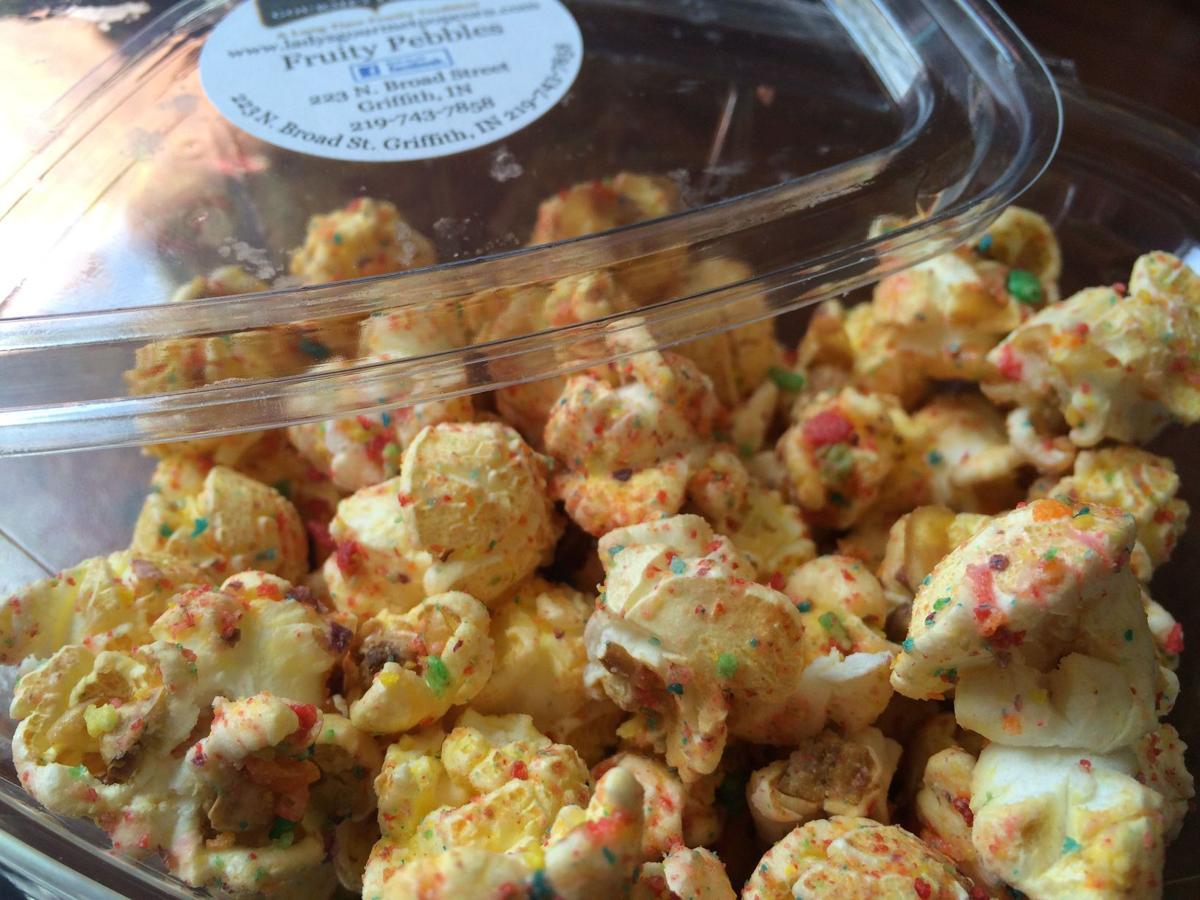 That cartoon Indiana Beach crow mascot in the red and white striped bathing suit is probably hoarse from squawking out of Region television sets about how "There's more than corn in Indiana," as he promotes roller coasters and water slides at the Monticello amusement park.
But, let's take a minute to appreciate corn—especially popcorn.
Along with the standard flavors of plain, buttered, cheese and caramel, consumers are experiencing a glut of options as fancy popcorn shops find their place in the Region.
I recently had a chance to sample a variety of flavors—from birthday cake to cinnamon roll to grilled cheese and tomato soup—from Lady's Gourmet Popcorn, 223 N. Broad St., Griffith.
My favorite sweet flavor was Fruity Pebbles, which is popcorn coated in the fruit-flavored cereal of our youth. And the best salty flavor was Southwest BBQ. It wasn't too spicy or overpowering, but more like popcorn rolled in the seasoning they put on barbecue potato chips.
But everyone has a different palate. Good the store allows shoppers to sample the flavors first.
Be the first to know
Get local news delivered to your inbox!