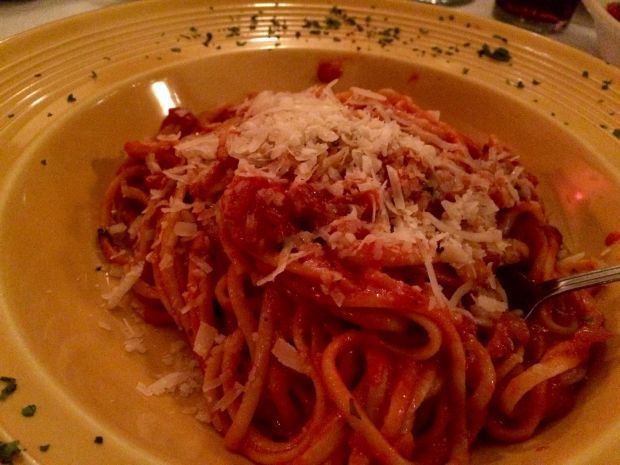 WHITING | On a menu loaded with meat and seafood, pasta can seem like the red-headed stepchild.
If online reviews are to be believed, that's the case at Keith's Bar & Grill, 1872 Indianapolis Blvd. There's nary a mention of non-meat options at the joint.
I joined a group of 17 there on Holy Saturday for an annual late night meal. 
Servers arrived with orders of veal, chicken, ribeyes and lamb chops. The "dish envy" was real, as we second-guessed our own choices in favor of our dining companions'.
Then came my bowl of pasta pomodoro, a tangle of noodles covered in red sauce. Steam rose from the cheese-covered peak like an ornery volcano.
I noted the taste was "sorta spicy" and "zippy," which took me by surprise in a good way. It was flavorful and not deserving of any runner-up status in the world of online restaurant reviews.
Another gem we've come to love at Keith's is the roasted garlic head appetizer. You scoop or squeeze out the softened clove and spread it on bread for an amazing flavor experience.
Be the first to know
Get local news delivered to your inbox!