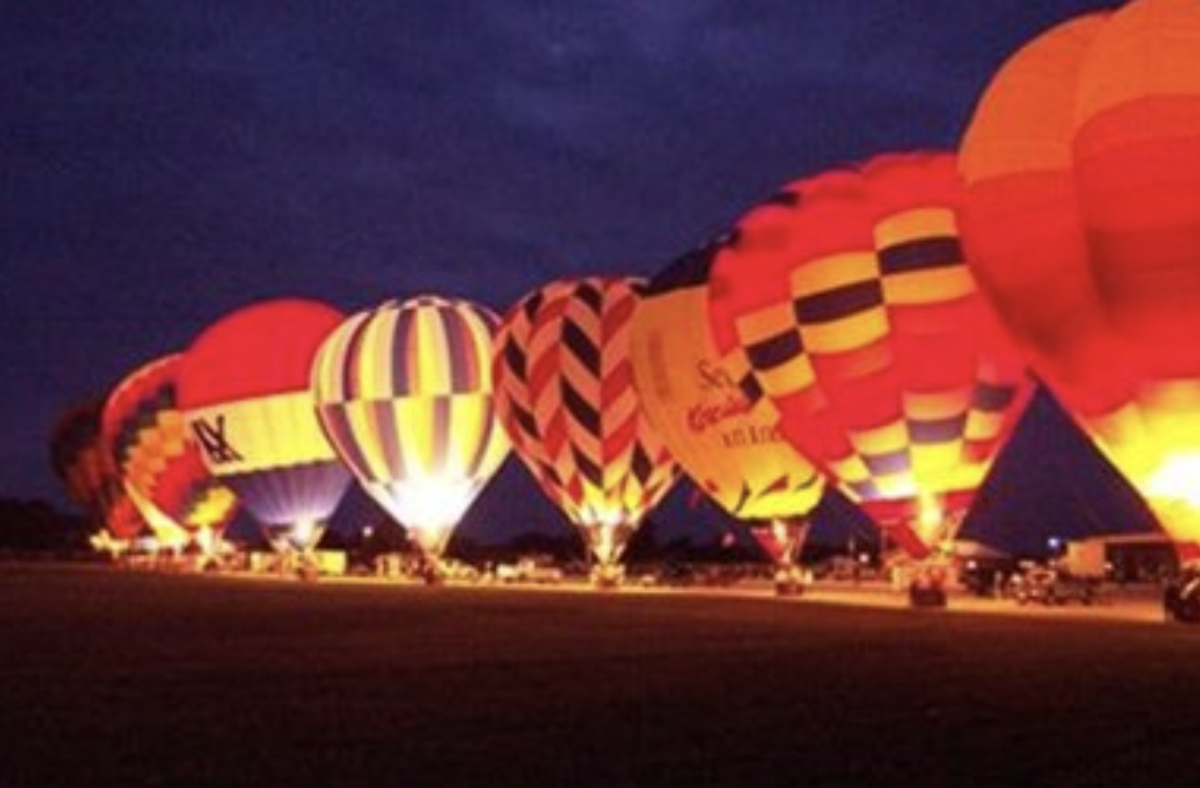 After a full year of limited or non-existent travel, families are itching to hit the road this year and make up for lost time. Festivals have been absent, but are making a comeback this summer and in every corner of the state you can find celebrations of food, music and more.
"We are seeing an upward trend of people feeling safe to travel on an airplane, attend a sporting event or festival, go to a movie theater, stay at a hotel and do other activities they did pre-COVID. Most Hoosiers have already been feeling increasingly ready to return to leisure and travel-related activities, like festivals," said Amy Howell, director of communications with Visit Indiana.
"We expect this trend to continue over the coming weeks and months as more residents get vaccinated. Dozens of events are taking place this year. We love to celebrate everything about Indiana: our food, heritage, music and more. Check out our event listings for up-to-date information."
For a full listing of statewide festivals, go to visitindiana.com/events?cat=7. Here are ten that you'll want to consider adding to your summer calendar.
Harrison County Fair
What's a summer season without a county fair? We found out last year and we never want to go back. Enjoy all the best a county fair has to offer — rides, agricultural exhibits, livestock, food on a stick. This isn't just any county fair, it's the oldest continuously running county fair at the same location in Indiana and its now in it 162nd year.
Huntington Heritage Days
This festival will have something for everyone with a myriad of scheduled activities. Enjoy the downtown carnival, a parade, the Car, Truck & Motorcycle Show, a Kid Zone area with bounce houses, pony rides and petting zoo, a kiddie tractor pull, Little Miss & Junior Miss Heritage Day Pageant, entertainment, an opportunity to walk inside an inflated hot air balloon and more. There will also be demonstrations from the Huntington County Modelers' Club and you can watch them operate model airplanes and helicopters.
24th annual BBQ RibFest
Head to Fort Wayne for a fun few days of blues, brews and bbq. It's a great chance to sample some of the best barbecue from across the country all in one place. Among the vendors are National award-winning bbq teams serving up ribs, brisket, pulled pork, chicken and more. Nosh on your meaty meals while listening to a variety of musical genres and tribute bands. Dads are free on Sunday.
Circus Day
This one day event will transport you to the big top as a fundraiser for the French Lick West Baden Museum. There will be a special performance by the 1903 Barnum & Bailey Bandwagon and the Brazil Concert Band along with a fish fry and fun nostalgic activities, including a dunk tank and carnival games. See a number of circus performers on stilts, juggling objects and playing with fire. The event celebrates Orange County's circus history.
Hometown Days
At this festival, they take one thing seriously, but in the most fun way - Wiffle Ball. A big highlight of this three-day fest is the annual Wiffle Ball tournament. There's also plenty of summer fun in the way of arts & crafts vendors, live bands, fireworks, a parade, kids' games and activities and delicious festival food.
Jasper Strassenfest
One of the largest and most popular community festivals in Indiana and the Midwest, this fun cultural event celebrates all the best of German culture and beyond. The town has a long-standing history of celebrating its German heritage and has been celebrating Strassenfest in its current form since 1979. There will be fun events, including paintball target shooting, a basketball shootout, carnival games, pageants and of course, plenty of German cuisine - schnitzel, knockwurst, apple strudel and more.
59th annual Amish Acres Arts & Crafts Festival
The large event in its central Midwest location draws artisans and attendees from several states to shop from hundreds of vendors. Situated around the farm's pond, there are typically over 300 booths there with hand-crafted wares and demonstrations. This family-friendly event includes food, music and guided historic tours.
Elwood Glass Festival
Although this festival is centered around Elwood's glassworks history, there's summer fun of every kind to be had. The town was booming from the 1890s through the late 1930s with manufacturers of glass, producing everything from lamp chimneys to large plate-glass windows. There are still two glass factories remaining there and tours are available. You'll also enjoy the carnival rides, parade, demonstrations, contests and food vendors.
WAMMfest
This fun one-day event celebrates four things that are synonymous with summer festivals - wine, art, music and microbrews. Listen to music from six bands across two stages. Shop among the 60-plus art booths and sip wine from several world-class Indiana vineyards and sample brews from across the state.
Marshall County Blueberry Festival
Round out the summer season with this fun annual Labor Day weekend event that has been around for 55 years. Enjoy multiple gospel entertainers, shop from among 400 crafters, enjoy a variety of tasty treats, including sweet blueberries offerings of donuts, pies, ice cream, cheesecake and more. There's also a pageant, fireworks, horse show, tractor pull, auto show, bicycle cruise, 5K/15K, parade and more.