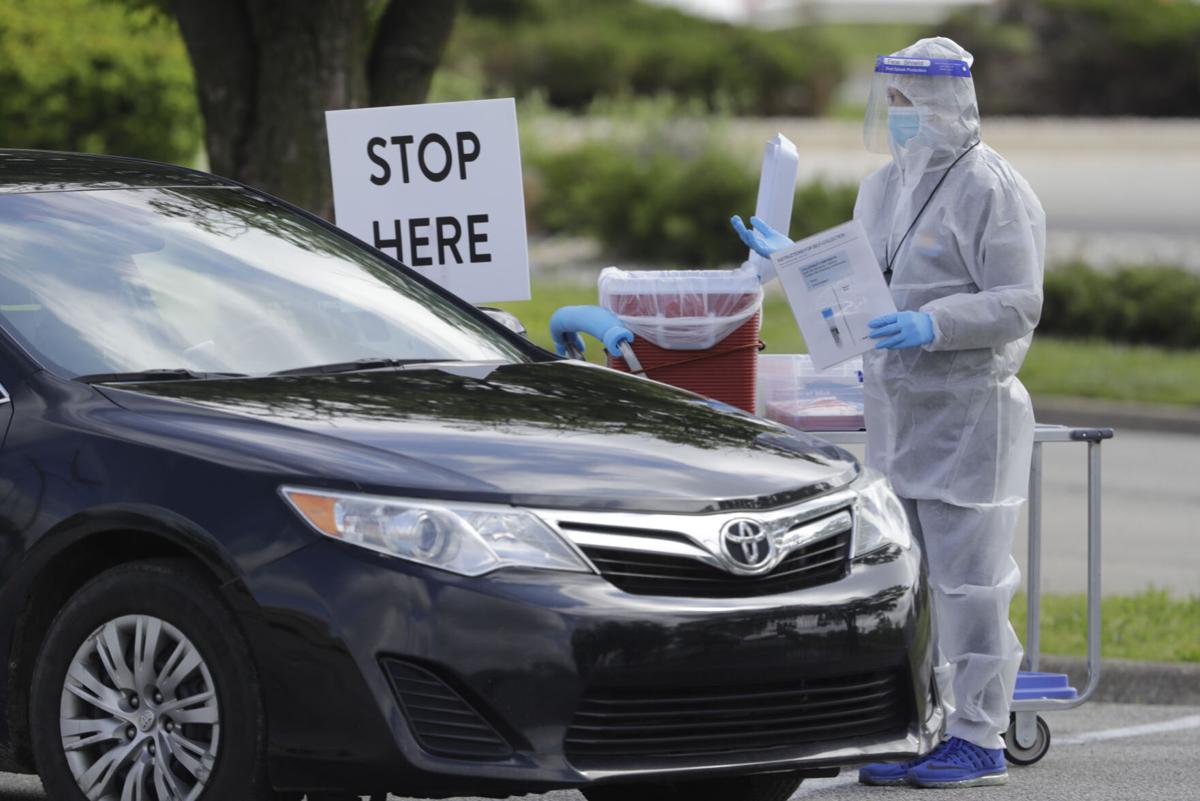 One additional Northwest Indiana resident from Jasper County was reported dead from COVID-19, updated health data provided Tuesday showed.
The new death was among 12 more reported across Indiana. A total of 12,466 Hoosiers have died from the respiratory disease, according to updated statistics provided Tuesday by the Indiana State Department of Health.
Newly recorded deaths were reported between Feb. 25 and Sunday. All data are provisional and subject to change as more information is reported to the state.
A total of 1,446 COVID-19 deaths have been reported in Northwest Indiana's five counties since the beginning of the pandemic, according to updated statistics from ISDH and the Porter County Health Department.
That total included 903 in Lake County, 263 in Porter County, 202 in LaPorte County, 45 in Jasper County and 33 in Newton County, following any corrections to the previous day's totals provided by ISDH.
State health officials listed 410 deaths statewide as probable, unchanged from the previous day. For probable deaths, there was no positive test on record, but a physician listed COVID-19 as a contributing cause, based on X-rays, scans and other clinical symptoms.
The total number of people across Northwest Indiana reported infected with COVID-19 rose to 79,783, following corrections to the previous day's totals.
That total included 49,146 in Lake County, up 32; 16,480 in Porter County, up 14; 9,945 in LaPorte County, up five; 3,237 in Jasper County, up four; and 977 in Newton County, up two, following corrections.
568 new Indiana cases
A total of 568 new cases were added across Indiana, pushing the state's count to 673,528. Newly recorded cases were reported between Nov. 13 and Monday.
The Porter County Health Department listed four patients hospitalized and 16,034 people recovered.
Across the state line, Calumet City had 3,330 cases, up nine from the previous day, and 36,357 tested. Lansing had 3,054 cases, up five, and 29,150 tested, according to the Illinois Department of Public Health.
Positivity rates for all tests in NWI were at 4.3% in Lake County, down from 4.4% the day before; 4.2% in Porter County, up from 4.1%; 4.4% in LaPorte County, up from 4.1%; 4.3% in Newton County, down from 4.8%; and 5.3% in Jasper County, down from 6.4%.
Contact tracing can become difficult when the number exceeds 5%, and community spread is considered out of control when the positivity rate is greater than 10%.
The State Department of Health has updated its vaccine dashboard to reflect the number of Hoosiers who have received the single-shot Johnson & Johnson vaccine. Those individuals are considered fully vaccinated, said State Health Commissioner Dr. Kristina Box.
Through Tuesday, 852,183 Hoosiers have been fully vaccinated against COVID-19, up from 837,233 the previous day, according to state health officials.
A total of 33,134 people have received the single-dose J&J vaccine. The number of people to receive the second of two doses of the Pfizer-BioNTech or Moderna vaccine was 819,049.
ISDH also reported that 1,297,213 Hoosiers have received their first of two required doses, up from 1,276,777.
There are COVID-19 testing sites available around the state, including at the Gary Health Department, 1145 W. Fifth Ave., and at the Porter County Expo Center, 215 E. Division Road, Valparaiso. For more locations, visit www.coronavirus.in.gov and click on the COVID-19 testing information link.
Hoosiers age 45 and up can now make an appointment to receive the COVID-19 vaccine, along with health care workers, long-term care residents and first responders. Appointments to receive the free COVID-19 immunization shot must be made online at ourshot.in.gov, or by calling 211.
Appointments can be scheduled at any of 55 hospitals and 91 local health departments across the state, with each site setting its own hours and days of service. All 92 Indiana counties have at least one vaccination site.