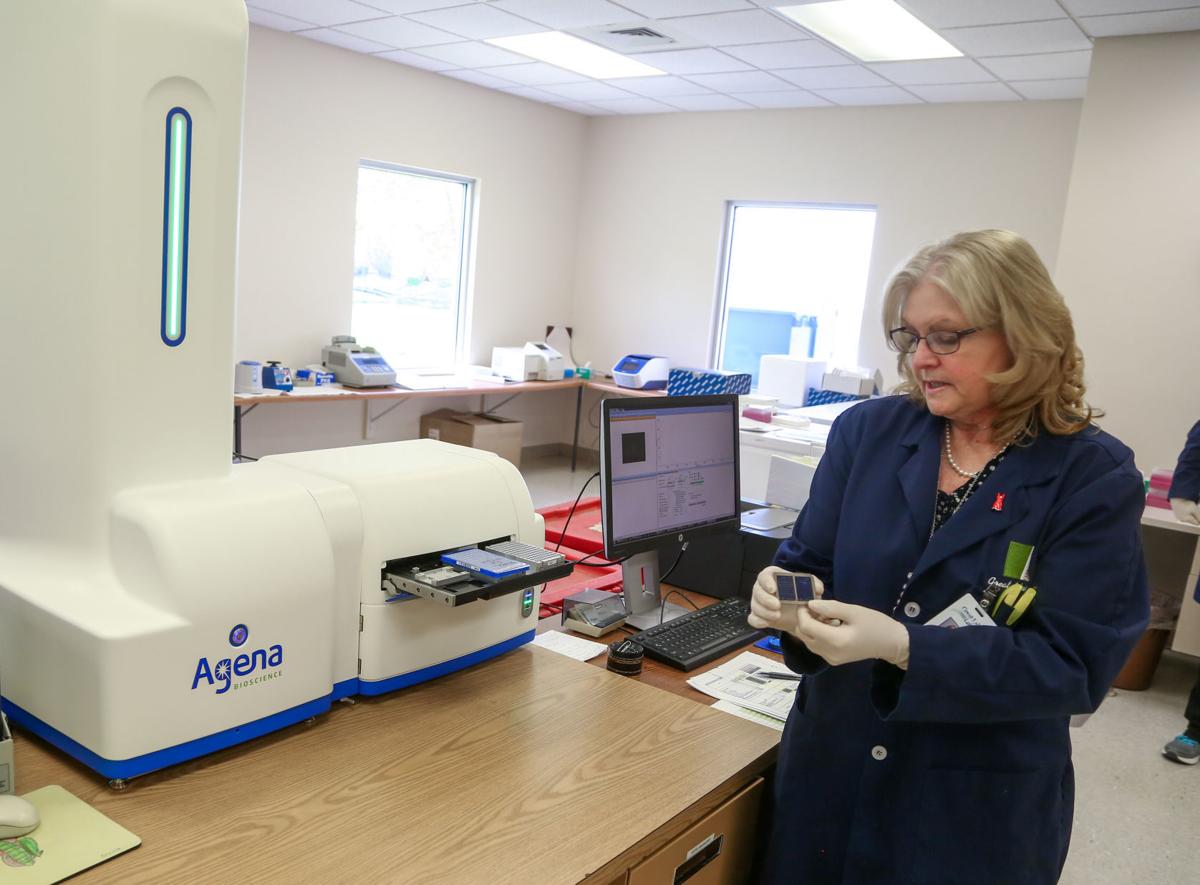 Eleven additional COVID-19 deaths were reported Friday in Northwest Indiana, including 10 in Lake County and one in LaPorte County.
LaPorte County reported a total of 23 deaths Friday, up one from Thursday. Health officials sometimes adjust numbers if they learn cases are redundant or should be classified differently.
Forty new deaths were reported statewide during the 24-hour reporting period, bringing Indiana's total to 1,946.
Additional deaths reported Friday occurred between April 29 and May 28, state officials said. All data were provisional and subject to change as more information is reported to the state.
An additional 490 positive cases were reported statewide, bringing the total number of Hoosiers diagnosed with COVID-19 to 33,558.
Lake County reported 44 new cases, for a total of 3,494.
The Lake County Health Department reported the following community totals: Hammond, 667, up 12 from the day before; Crown Point, 355, up seven; Merrillville, 293, up four; Hobart, 225, up two; Dyer, 223, up one; Schererville, 138, no change; Munster, 133, up one; Highland, 106, up one; Griffith, 87, up three; Whiting, 91, up three; St. John, 61, up one; Lowell 52, up one; Cedar Lake, 52, no change; Lake Station 46, no change; Schneider, three, no change; New Chicago, one, no change; "unknown," 64, up one; and "other," 15, up one.
Total deaths included: Crown Point, 32, no change; Dyer, 24, up five; Hammond, 16, no change; Munster, 13, no change; Merrillville, 12, up two; Hobart, 11, no change; Schererville, five, up one; Lowell four, no change; Griffith, three, up one; Highland, two, no change; Cedar Lake, two, no change; Lake Station two, no change; Whiting, two, no change; St. John, one, no change; Schneider, none, no change; and New Chicago, none, no change.
The Gary Health Department, reported on Thursday there were 628 cases and 47 deaths in the city.
The East Chicago Health Department reported on Thursday a total of 322 cases, an increase of 22 from Wednesday; and 10 deaths, an increase of five since May 21.
The Porter County Health Department reported 14 coronavirus patients being treated in hospitals, while the number who have recovered rose to 338.
Positive cases included: Portage Township, 211; Center Twp., 137; Washington Township, 49; Westchester Township, 35; Liberty Township, 25; Union Township, 22; Boone Township, 15; Porter Township, 10; Morgan Township, seven; Pleasant Township, seven; Pine Township, three; and Jackson Township, two.
Most cases in Washington Township involved inmates at the Porter County Jail.
Newton County added one case, for a total of 77. Jasper County reported one less case than Thursday, for a total of 65. LaPorte County reported four new cases, for a total of 424.
Additional cases reported Friday occurred between May 6 and 28, state officials said.
A total of 248,713 tests have been administered in Indiana, with about 13.5% receiving positive results.
Totals included 22,651 in Lake County, 4,543 in Porter County, 3,841 in LaPorte County, 353 in Newton County and 1,260 in Jasper County.
Additional tests reported Friday occurred between April 14 and May 28, state officials said.
Hoosiers who have symptoms of COVID-19 and those who have been exposed and need a test to return to work are encouraged to visit a state-sponsored testing site for free testing.
Individuals without symptoms who are at high risk because they are older than 65, have diabetes, obesity, high blood pressure or another underlying condition, and those who are pregnant, live with a high-risk individual or are a member of a minority population that is at greater risk for severe illness, also are encouraged to get tested.
The state department of health will host a drive-thru testing clinic from 9 a.m. to 6 p.m. through Sunday at Miller School, 6530 New Hampshire Ave., Hammond.
Free testing also is being provided by appointment only at Michigan City High School, 8466 W. Pahs Road. To make an appointment, go to https://lhi.care/covidtesting or call 888-634-1116.
Drive-through testing is available to Porter and LaPorte county residents through Franciscan Health. Starting Monday, testing will move from the health system's Homer Street campus to the Michigan City hospital.
Testing will be offered from 7 a.m. to noon seven days a week at 3500 Franciscan Way.
Those interested must have an order from a physician with or closely aligned with Franciscan Health. Testing is limited to residents of LaPorte, Porter and Berrien, Michigan counties.
Patients must bring a photo ID. Franciscan is requiring that patients register before getting tested by calling (219) 877-1474.
To find additional testing locations, visit www.coronavirus.in.gov and click on the COVID-19 testing information link. More than 200 locations are available around the state.
Concerned about COVID-19?
Sign up now to get the most recent coronavirus headlines and other important local and national news sent to your email inbox daily.