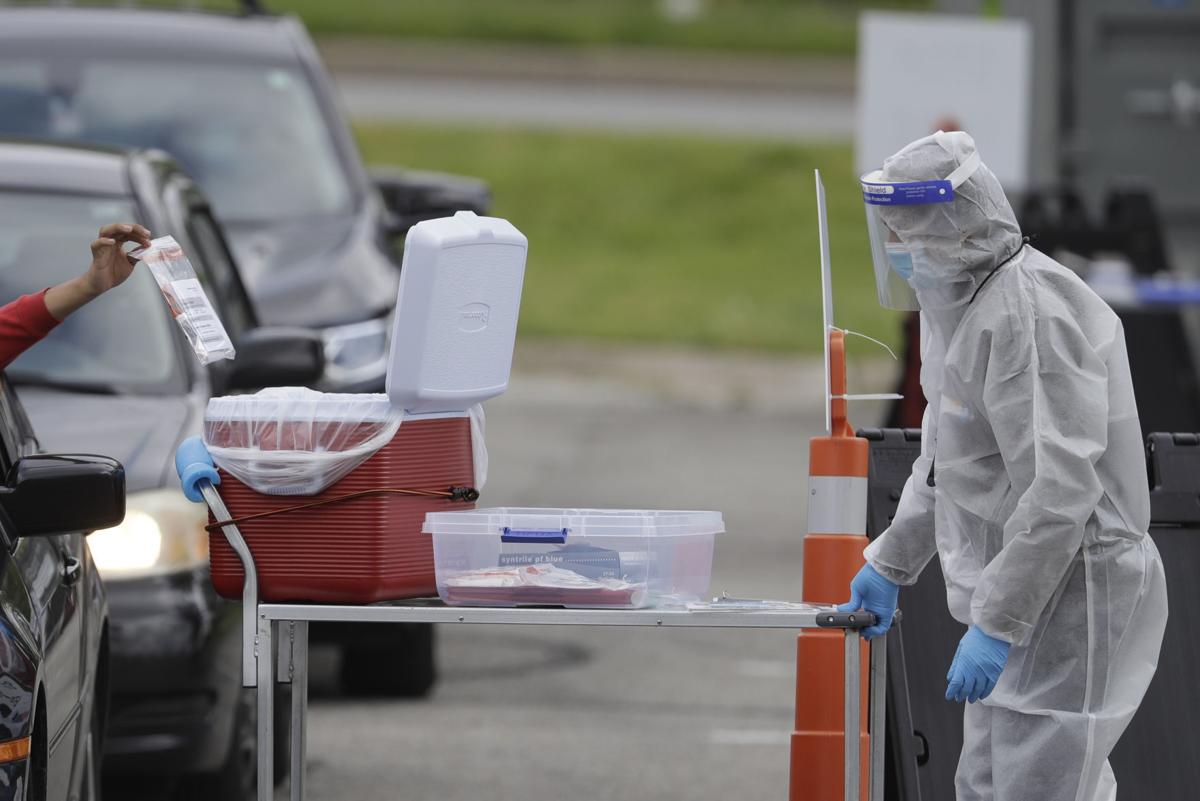 Officials reported Thursday that 14 more Northwest Indiana residents died from COVID-19, and another 1,079 tested positive, data showed.
New fatalities from the respiratory disease included four in Lake County, six in Porter County, and two each in LaPorte and Jasper counties, according to updated statistics provided by the Indiana State Department of Health and the Porter County Health Department.
The deaths were among 99 reported across Indiana during the 24-hour reported period, which pushed the state's count to 7,911.
New deaths were reported between Dec. 11 and Wednesday. All data are provisional and subject to change as more information is reported to the state.
A total of 972 people in Northwest Indiana have died since the pandemic began, including 606 in Lake County, 180 in Porter County, 137 in LaPorte County, 31 in Jasper County and 18 in Newton County.
State health officials listed 352 deaths statewide as probable. For probable deaths, there was no positive test on record, but a physician listed COVID-19 as a contributing cause, based on X-rays, scans and other clinical symptoms. One of those probable deaths was in Porter County, local health officials said.
New cases added in Lake, Porter, LaPorte, Newton and Jasper counties over the 24-hour reporting period pushed the total number infected in the area to 63,530.
Cases totals the Region's five-county area included 39,833 in Lake County, up 563; 12,844 in Porter County, up 232; 7,553 in LaPorte County, up 211; 2,471 in Jasper County, up 59; and 829 in Newton County, up 14.
Across Indiana, there were 6,543 new cases, pushing the state's total to 511,485.
New cases were reported between Dec. 23 and Wednesday.
Across the state line, Calumet City had 2,574 cases, up two from Wednesday, with 27,020 tested. Lansing had 2,518 cases, up 19, and 21,124 tested, according to the Illinois Department of Public Health.
The Porter County Health Department listed 35 patients hospitalized and 11,200 people recovered.
Positivity rates for all tests in NWI were 14.1% in Lake County, down from 14.2% the day before; 14.7% in Porter County, down from 15%; 16.8% in LaPorte County, up from 16%; 15.2% in Newton County, down from 16.4%; and 14.6% in Jasper County, up from 13.8%.
Contact tracing can become difficult when the number exceeds 5%, and community spread is considered out of control when the positivity rate is greater than 10%.
There are testing sites available around the state, including at the Lake County Health Department, 889 S. Court St., in Crown Point, and the Rensselaer Fire Station, 1066 W. Clark St., in Rensselaer. For more locations, visit www.coronavirus.in.gov and click on the COVID-19 testing information link.
Region restaurants that closed in 2020
2020 has been a hard year for restaurants in the Region with the coronavirus pandemic and the lockdowns and restrictions that followed. Here's a look at the restaurants, brewpubs and chain eateries Northwest Indiana lost in one of the toughest years in recent memory: