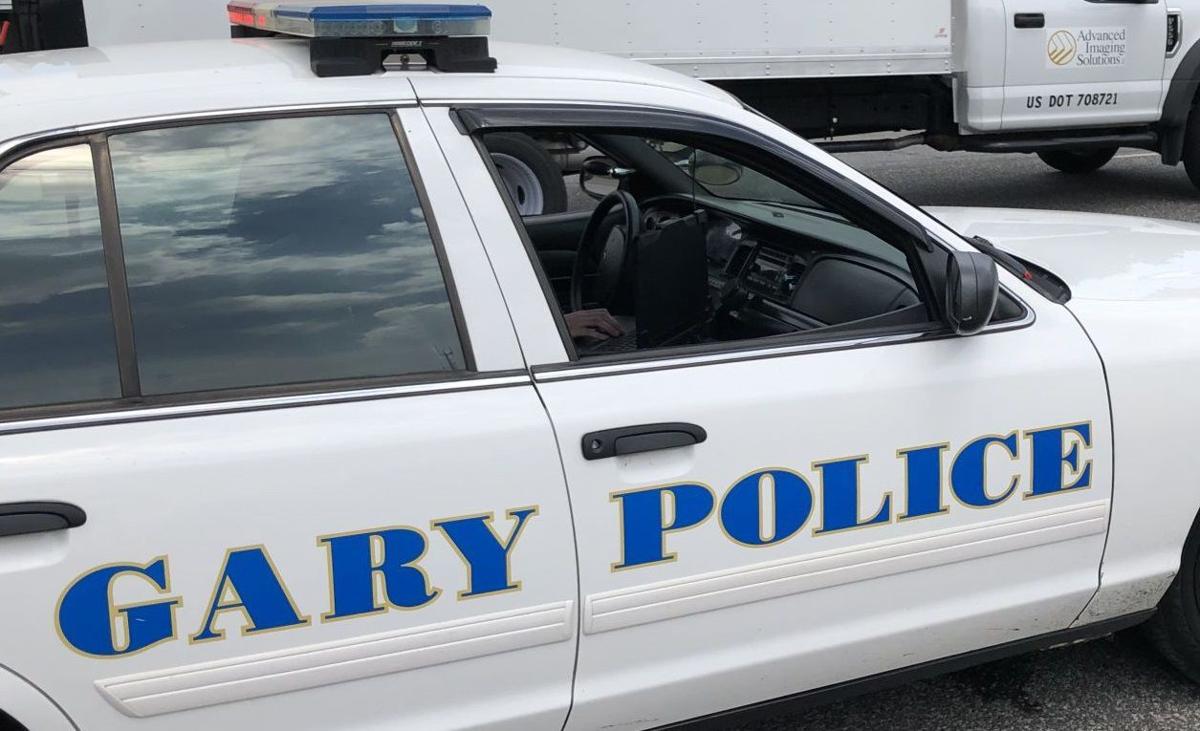 GARY — The Police Civil Service Commission listened to arguments Thursday from attorneys for two officers who have appealed their recent firings.
The commission voted in October and November to terminate Gary police Patrolman Terry Peck and Sgt. Timothy Komoscar for using excessive force and making racially insensitive comments, respectively.
The commission planned to announce at its Jan. 7 meeting its decision on the former officers' appeals. Both men were asking to be reinstated.
After the meeting, Police Chief Brian Evans said a third officer recently charged with felony cheating at gambling was placed on unpaid administrative leave, as required by city ordinance. 
Sgt. Charles Lucas, a 24-year department veteran who served a supervisor in the Juvenile Division, is accused of attempting to have someone else claim a jackpot for him because he wasn't legally able to claim it due to being in arrears on child support.
Lucas has not yet entered a plea to the criminal charge. His initial hearing was set for Feb. 18.
Evans declined to comment on whether a disciplinary petition could be filed against Lucas but said he's committed to protecting his department's reputation.
"We're cleaning our own porch," he said. "We're doing what we have to do to maintain the trust of the community."
Peck, a past president of the Gary FOP lodge who has become the target of other investigations, was fired for pushing Rasaan Hamilton's face into the back of a police vehicle as Hamilton stood handcuffed. 
Another police officer filed a complaint against Peck, and two officers testified his treatment of Hamilton on March 19, 2019, made them uncomfortable.
The day of Peck's hearing, an attorney for Hamilton filed a civil lawsuit in Hammond federal court against Peck and the city seeking at least $2 million in damages.
Peck's attorney, Elizabeth Bemis, raised several issues during Peck's appeal hearing. Peck did not appear.
Bemis accused hearing officer Daryl Jones of misquoting witnesses, mischaracterizing testimony during Peck's two-day disciplinary hearing and falsely claiming Peck was not credible in his testimony.
She urged the commission to review the transcript of Peck's hearing and said, "Officer Peck did what he had to do."
City Attorney Rodney Pol said Jones was right to find Peck was not credible.
"Three stories, all independently told, all line up," Pol said, referring to the two other officers and Hamilton. "Then we have Mr. Peck with a substantially different story."
Peck was the only one with a reason to lie, he said.
Pol rejected Bemis' argument that the punishment was excessive.
"You could be a rookie on your first day and be terminated for that offense," Pol said.
Komoscar was terminated Oct. 1 for saying a black male nurse working with Komoscar at Methodist Hospitals Northlake Campus in January 2019 wouldn't want to borrow Komoscar's pen because the officer uses it "to ruin black men's lives."
Komoscar's attorney, Russell Brown, said the nurse to whom Komoscar made the comment testified he took no offense.
Brown presented commission members with copies of department rules and regulations, which he argued did not call for termination for the type of conduct of which Komoscar was accused. 
Pol said Evans disagreed with Brown regarding the category of Komoscar's offense.
Komoscar previously had been accused of making racially insensitive comments, but hearing officer Carrie Castro did not consider the previous disciplinary case when reaching her recommendation for termination.
The man to whom Komoscar was speaking might not have been offended, but the nursing supervisor was, Pol said.
The comment made Komoscar a "lightning rod" for litigation, particularly "in this day and age," Pol said.
"It is an offense to that is to be taken seriously," he said.