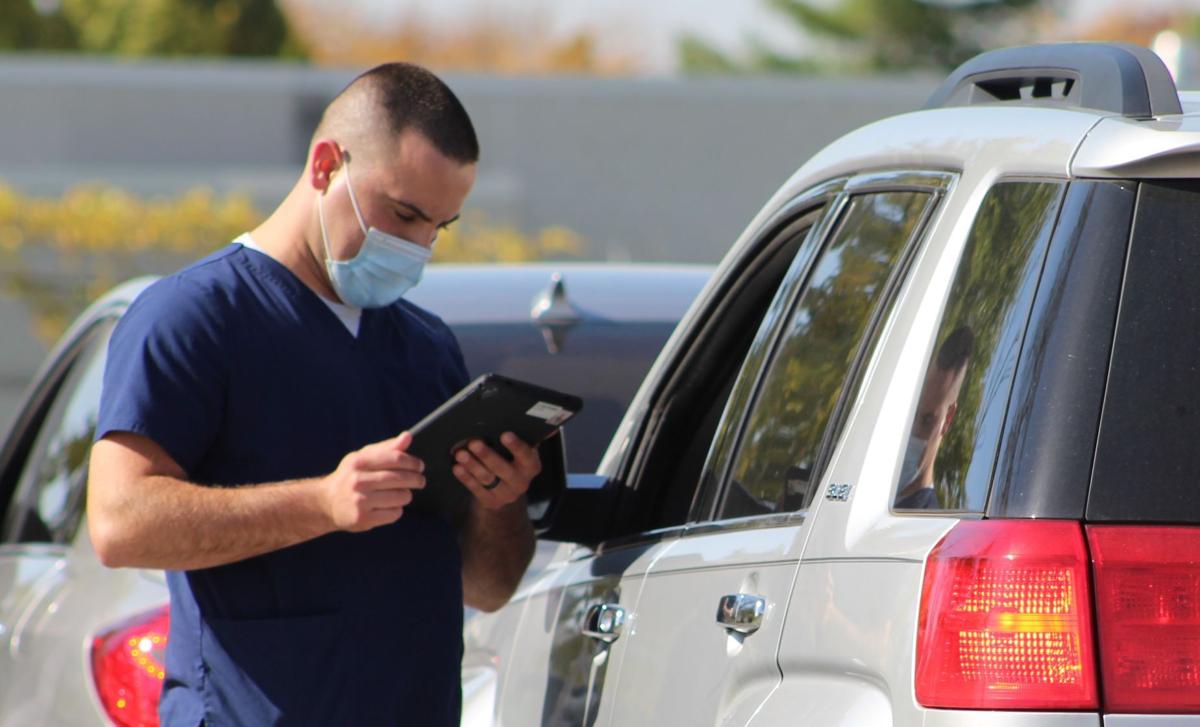 Nine more people in the Region died from COVID-19 as Indiana surpassed 5,000 overall fatalities from the respiratory disease, according to statistics provided Sunday by the Indiana State Department of Health and local health departments.
The additional Region deaths included seven more in Lake County and two in LaPorte County. Region death totals stood at 448 in Lake County, 92 in LaPorte County, 87 in Porter County, 12 in Newton County and 11 in Jasper County.
Indiana's total rose to 5,040. New deaths were reported between Oct. 29 and Saturday. All data are provisional and subject to change as more information is reported to the state.
State health officials listed 265 deaths as probable. For probable deaths, there was no positive test on record, but a physician listed COVID-19 as a contributing cause, based on X-rays, scans and other clinical symptoms. One of those probable deaths was in Porter County, local health officials said.
There were 561 additional cases added among the Region's five-county area. New counts included 25,864 in Lake County, up 348 from the previous day; 7,638 in Porter County, up 127; 4,367 in LaPorte County, up 68; 1,349 in Jasper County, up 11; and 534 in Newton County, up seven.
There were 6,225 new cases reported across Indiana, pushing the state's count to 295,357. New cases were reported between Oct. 10 and Saturday.
The Porter County Health Department listed 52 patients hospitalized and 4,450 people recovered.
Across the state line, Calumet City had 1,911 cases, up 20 from Saturday, and 20,402 tests. Lansing had 1,746 cases, up 30, and 15,868 tests, according to the Illinois Department of Public Health.
Positivity rates in NWI were at 15.3% in Lake County, down from 15.5% Saturday; 13.7% in Porter County, down from 15%; 13.4% in LaPorte County, up from 12%; 28.7% in Newton County, up from 25.6%; and 13% in Jasper County, up from 12%.
Contact tracing can become difficult when the number exceeds 5%, and community spread is considered out of control when the positivity rate is greater than 10%.
Across Indiana, the positivity rates were at a 11.8% seven-day rate, down from 12.2%, and a 7% cumulative rate for all tests, up from 6.9%. The positivity rates reflect Nov. 9-15.
The state reported 2,072,690 individuals have been tested in Indiana, and a total of 3,897,545 tests have been taken, including repeat tests for unique individuals.
To find testing locations around the state, visit www.coronavirus.in.gov and click on the COVID-19 testing information link.