MERRILLVILLE — Edward "Ed" Boer, a Gary native and longtime Merrillville resident, spends most of his week volunteering. 
He's a member of the American Legion Post 207, a parishioner and back-up usher at St. Peter & Paul Church and the lead greeter at the Merrillville Ross Township Historical Society.
Boer, who turned 95 on Wednesday, was drafted to serve in World War II at 18, and he's one of the few WWII veterans left in Indiana. 
In September 2015, there were 16,833 WWII veterans in Indiana. By September 2020, that number is expected to decrease by 68%, leaving 5,354 WWII veterans in the Hoosier state, according to the U.S. Department of Veterans Affairs. 
By 2035, there only will be 10, and when 2040 comes around, there will be zero, according to the U.S. Department of Veterans Affairs projections.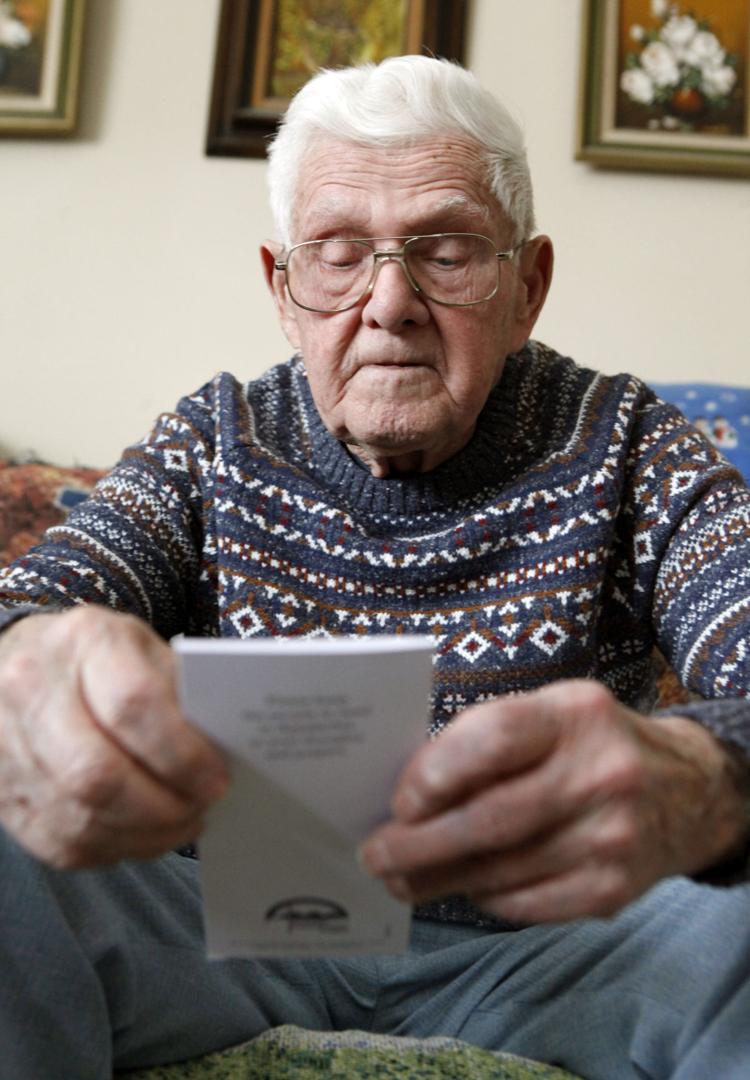 Before spending nearly a century serving his community, Boer was a student-athlete and grocery delivery boy. 
Though Boer said he doesn't have a secret to aging gracefully — he still drives and tunes into Notre Dame games — he said having good genes helps "an awful lot." 
"I don't smoke. I don't drink. I don't gamble," said. "I never took dope — I don't know if that helps or not."
As a child, Boer worked with his parents, who ran a grocery business at the first reported store in Gary. It opened in the early 1900s.
The aptly named First Store sat on the northeast corner of Sixth Avenue and Massachusetts Street. 
Though he worked at the store in his free time, Boer also played football, basketball and his main game — fast-pitch softball. 
When he turned 18, he was drafted and joined the 282nd Field Artillery Battalion in Gen. George S. Patton's Third Army. 
Although he served under Patton, he almost became a wartime typist after an officer saw he took typing in high school. However, Boer said he intentionally flunked the test because he wanted to have a better war story to tell his nieces and nephews. 
"I believe that World War II was the only war that we've ever been in that 100% of the population was for getting into the war," Boer said. "Everybody just wanted to do something about this." 
In the summer of 1944, Boer and the battalion trekked across northern France and eventually ended up in Normandy after D-Day. 
Boer, a gunner in the Third Army, never had fired a weapon before being drafted, but it didn't take him long to pick it up. 
"I was the best guy in our outfit on the bazooka. I didn't have no trouble with the rifle — I was all right on all of that stuff. I didn't really think anything about it," Boer said. 
Regardless of his ability, Boer said he didn't want to kill anyone. 
"I didn't want to kill," he said in almost a whisper. "But, hey, they were shooting at me. If I didn't shoot back, they were going to kill me. ... I was in combat 287 days — 287 days in combat you get to be a killing machine."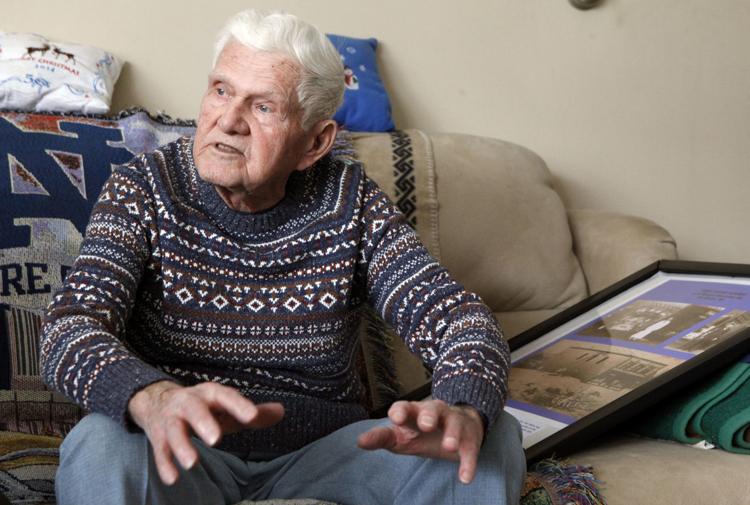 During those 287 days, Boer trekked throughout parts of France, Belgium, a small part of the Czech Republic and Germany, where the Army encountered concentration camps. 
In December 1944, the Third Army found itself in Belgium for the Battle of the Bulge, which lasted for 41 days in below-freezing temperatures. 
The Third Army wasn't there for the entire battle and was 135 miles away defending another area when German forces surrounded troops in the Ardennes Forest in Belgium, Boer said. 
The battalion piled into trucks without proper winter gear in the midst of a storm to relieve American troops. He doesn't remember how long they were there, but during a break in the weather, bombers moved in and "annihilated" the Germans.
"It was dip and go for a while in the Battle of the Bulge," he said. "That was a tough fight." 
After German forces surrendered, Boer said the Third Army was going to be sent to Japan, but President Harry Truman ordered the atomic bomb. 
"I could kiss (Truman's) feet," Boer said. 
Boer was discharged in 1946, and he came back to Gary on a Greyhound bus with two other Tolleston graduates and a Horace Mann graduate. 
It was about 1 a.m., and the four men went to an all-night cafeteria and drank coffee. 
"For three years, we were a band of brothers, and we didn't want to go home," Boer said. "We just didn't want to leave each other because we knew that we wouldn't see each other again." 
Three hours later, the soldiers began to part from the group. One by one, each said goodbye with a hug and a handshake.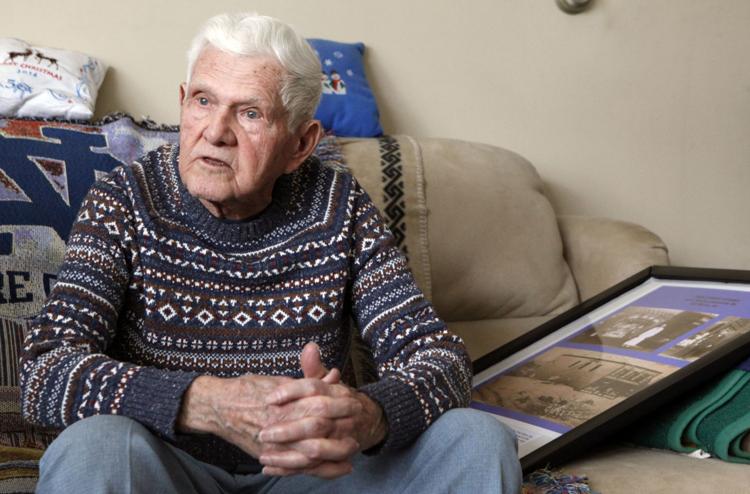 When Boer made it home, he remembers knocking on the door and his mother answering. The pair hugged and cried together, Boer recalled while getting teary-eyed. 
"It was just like family right away ... almost back to normal," he said. 
The 21-year-old continued to deliver groceries, like he did before he was drafted. He later became a U.S. Steel laborer and retired from the mill in 1987.
"After I got back home, it took me some time," Boer said. "These guys that are going today, a lot of them are coming back with brain damage ... and the government is not doing enough for veterans."
Be the first to know
Get local news delivered to your inbox!