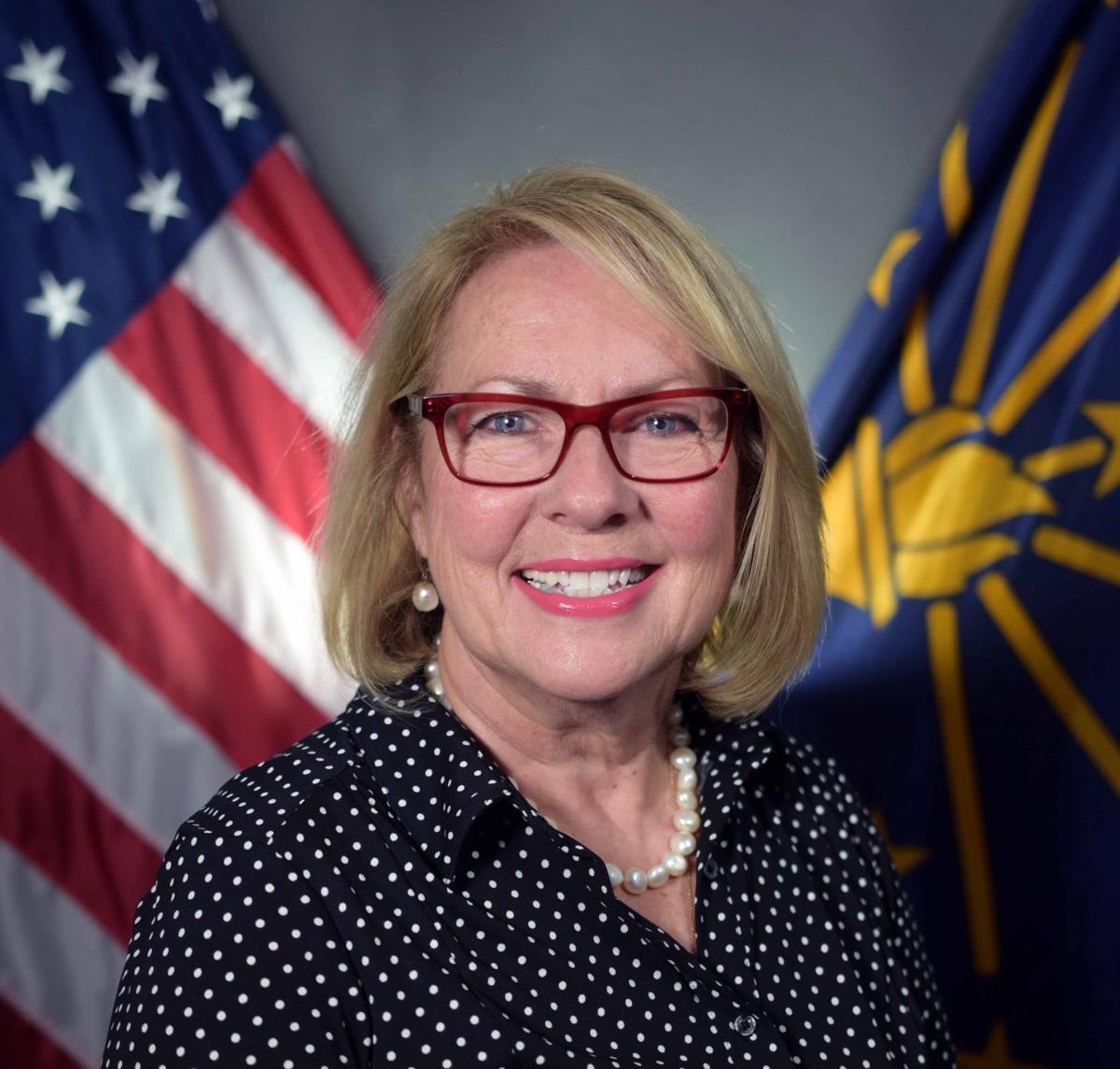 SCHERERVILLE — Indianapolis has a wide array of initiatives to combat crime and drug abuse in the Hoosier State, but its most important might be the fight against opioid addiction, Attorney General Curtis Hill's chief of staff said Friday.
Speaking at the monthly meeting of the Lake County Advancement Committee, Mary Beth Bonaventura outlined an approach that includes litigation against a major pharmaceutical company and providing seed money to local governments for treatment and interdiction programs.
She said the most acute need is in rural areas, which have been overwhelmed by the opioid crisis. Using Centers for Disease Control data, Hill's office identified the top 10 worst hit Indiana counties and provided them with funds to educate young people about the prescription drug addiction.
"They are rural counties, and in those places they don't have a lot of help," said Bonaventura, who did a four-year stint as the head of the state's Department of Child Services before going to work for Hill.
The scope of the carnage is enormous — there were 1,840 overdose deaths in Indiana in 2017, Bonaventura said. That number may be a low count, she added, because not all overdoses are reported as such to county coroners.
"It's far bigger than that, we just don't know it," Bonaventura said, pointing to government data that shows doctors wrote nearly 84 opioid prescriptions per 100 residents in 2018.
In addition to outreach to local authorities, Hill's office has set up a special unit to go after what many believe to be a primary culprit in the opioid epidemic, Purdue Pharma. The so-called "complex litigation team" has joined a multi-state lawsuit against Purdue, maker of the prescription painkiller OxyContin. The attorney general's office is considering legal action against more than a dozen other defendants related to the Purdue suit, Bonaventura said.
Bonaventura went on to address a difficult moment in her professional life — her 2017 resignation from DCS after a falling out with Gov. Eric Holcomb over proposed budget cuts at the agency.. While she described running DCS as the highlight of her career, including 31 years as a Lake County juvenile court judge, she told The Times she has "no regrets" about stepping down because it drew attention to the need for child services funding.
Addressing a hypothetical question from the audience, Bonaventura said she would "absolutely" return to take the reins at the child protection department if asked by "whatever governor."
"(Children) might be a quarter of the population, but they're 100% of tomorrow," she said. "So what we do for children, or more importantly what we don't do for children, is going to make all the difference for us."