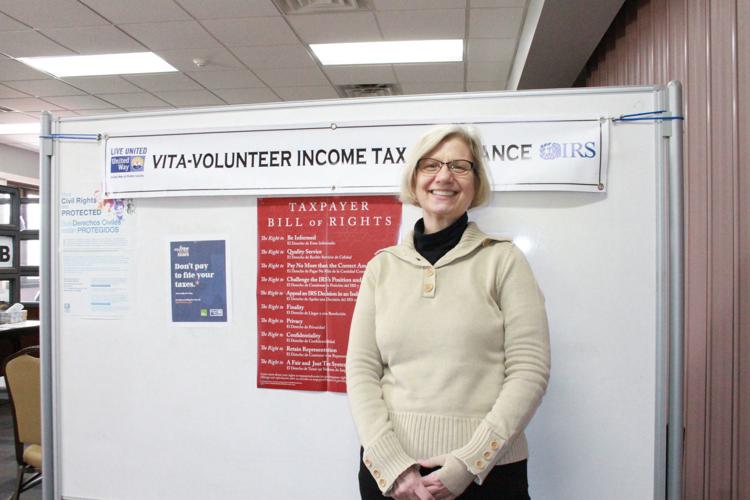 Volunteer position: Tax preparer and reviewer, clerical support
Where they volunteer: United Way of Porter County Volunteer Income Tax Assistance Program and Retired & Senior Volunteer Program
What they do: Brenda serves as a tax preparer and reviewer with VITA. Her main priority is helping ensure that clients' tax returns are properly filed. With RSVP, Brenda provides clerical support at the United Way of Porter County office.
You have free articles remaining.
Keep reading for FREE!
Enjoy more articles by signing up or logging in. No credit card required.
Why they volunteer there: When she saw an ad for VITA in the newspaper, Brenda thought it sounded like a perfect opportunity to get involved. "I like to stay active in my community," Brenda says. "I enjoy the work. I have an accounting degree, so VITA is really up my alley."
Brenda was asked to join RSVP and use her accounting skills to support United Way Chief Financial Officer Dawn Thostesen. This position is a perfect complement to Brenda's VITA work and provides even more opportunities to stay engaged.
How long they have volunteered there: Brenda has volunteered with VITA for seven years and RSVP for one and half years.
Insights gained from volunteering: Volunteering has taught Brenda to be grateful for everything she has in her life. "I am a very fortunate person — I have a very supportive family, and I'm healthy. You see a lot of people who are ill or struggling financially, and I'm very grateful that I don't have those same concerns."
Brenda also believes that volunteers should gain as much from their service as the organizations they work for. "It's a win-win situation," Brenda says. "People are very appreciative when they get help on their taxes. And it's OK to get enjoyment out of your volunteer experience."
Advice to others who might want to volunteer: Brenda was able to find two volunteer positions that suit her needs and skills, and she encourages others to do the same. "Find something that you're passionate about, and find somewhere that can use that."