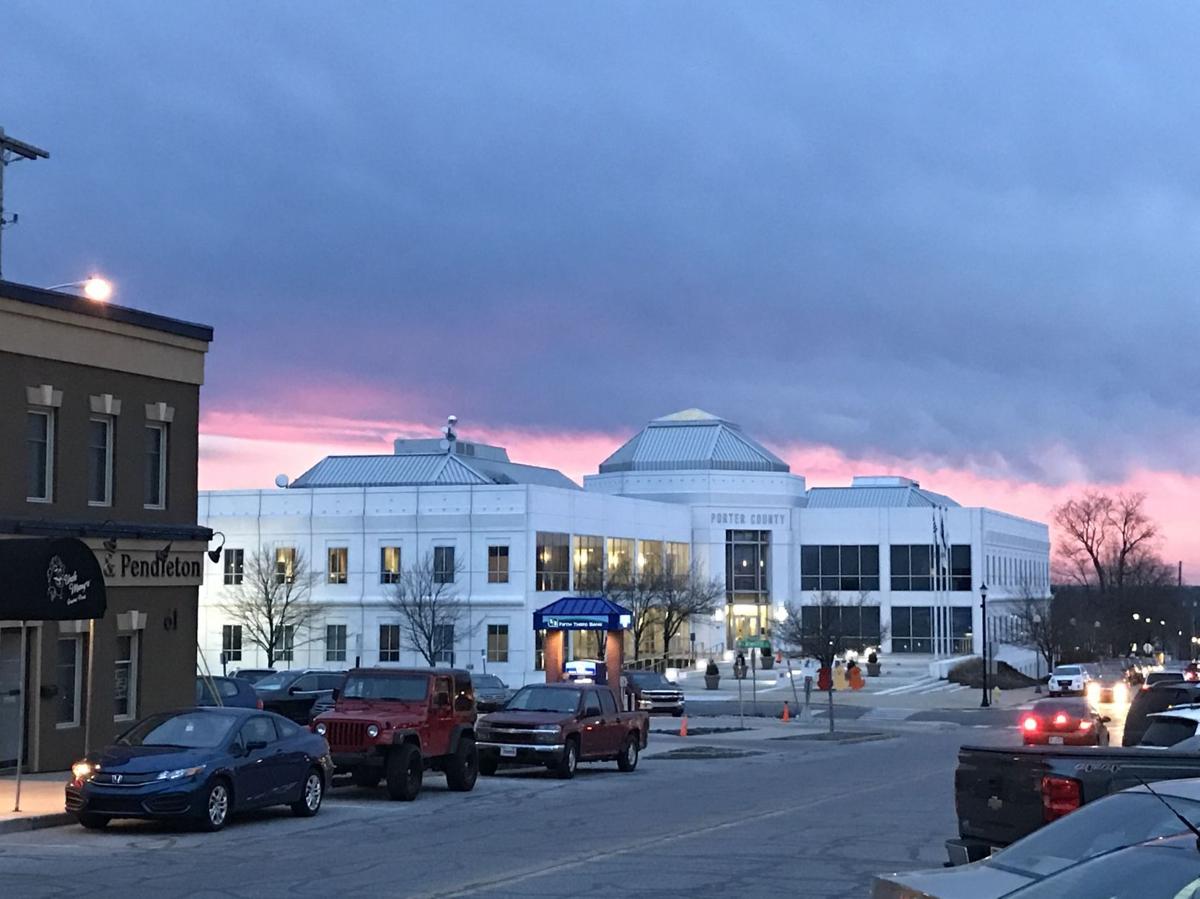 VALPARAISO — The $10 million renovation and expansion of the North Porter County annex building in Portage is nearing completion.
"Things are coming along very nicely," said Porter County Commissioners attorney Scott McClure.
McClure gave an update on the project that began in October of 2018 during Tuesday's county commissioners meeting.
He said a majority of the new building across the parking lot from the existing structure on Willowcreek Road should be completed in two to three weeks.
McClure said it could be another six weeks before the work on the building erected more than 30 years ago is finished because of the renovation that still needs to be done to one of the courtrooms.
He also said said the entire parking lot has been resurfaced and striped.
Porter County Commissioner Jeff Good said the new building provides a third courtroom at the site along with space for securely transporting and holding prisoners scheduled for hearings.
A community room for activities like early voting along with the Portage Township Trustee's Office and the Portage Township Food Pantry will also be contained in the additional structure, he said.
Good said the trustee's office is splitting the cost of the new building and providing the mowing, snow plowing and other maintenance to the grounds.
"We don't have those type of assets in Portage and they're right there," he said.
Good also said county employees doing their jobs remotely during the pandemic will start reporting to their original work places on May 26.
Initially, he said public access to buildings will be kept to appointment only so employees can get used to their new surroundings like window screens and hand sanitizing stations before the doors open without restrictions on June 1.
"We'll be open to the public then," Good said.