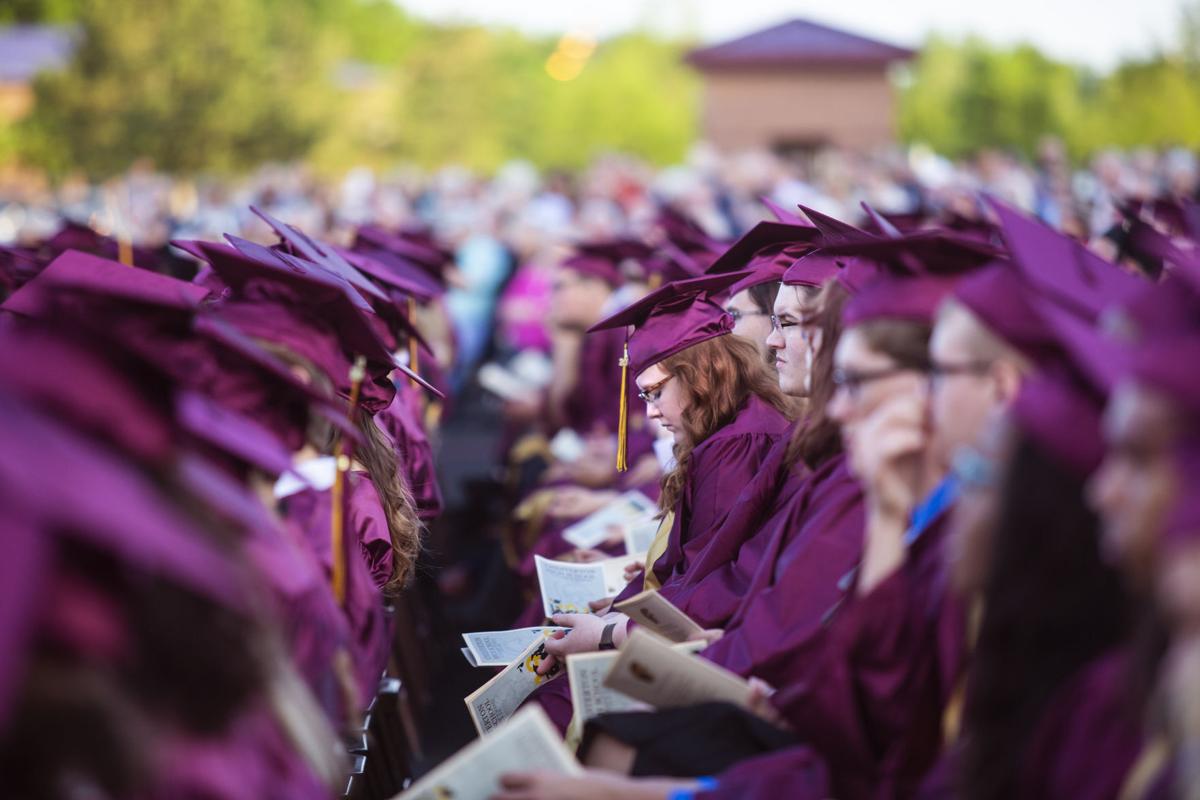 CHESTERTON — Officials at Chesterton High School have canceled their Friday commencement plans after learning a student has tested positive for COVID-19.
School administrators first learned of the positive case Wednesday morning and informed the Porter County Health Department, according to a letter shared with students and parents.
School officials believe the student who tested positive was in contact over the weekend with other students graduating in the Class of 2020.
"Since we cannot accurately account for the students who were in direct contact with the infected student, we have made the difficult decision to cancel our graduation ceremony scheduled for Friday evening," the Chesterton letter reads, citing contact tracing guidance from the Indiana State Department of Health.
School leaders are planning an alternative graduation ceremony, still to take place on Friday, including a car parade and drive-thru graduation event.
Chesterton High School's graduation was originally scheduled to take place at 7 p.m. Friday at the high school football stadium. 
"Students, I cannot express enough that I know this announcement comes as a great disappointment to you and your families," Chesterton High School Principal Brent Martinson writes in the letter. "There is nothing I, or anyone at CHS, can say to make up for the ceremony you so rightfully deserved. However, I am confident that most, if not all, will agree that the Duneland School Corporation must take proactive measures to prevent the spread of this virus and protect the health of our students, staff and families."
Graduates, and only their immediate family members, have been invited to a 5 p.m. parade Friday beginning in the Chesterton Middle School parking lot. The parade will wind through Chesterton and end at the Chesterton High School campus.
Graduates only will be allowed to exit their car in front of the high school to walk an outdoor stage and receive their diploma from Martinson and Duneland Superintendent Chip Pettit.
More information about the Duneland School Corp.'s response to the novel coronavirus pandemic is available at duneland.k12.in.us.
Read the full letter
Virtual graduation: NWI high schools
Students of this spring's Class of 2020 will graduate in circumstances like no others.
Some will celebrate virtually. Others may push back traditional ceremonies until later this summer. All will come at a distance.
This year, in light of the novel coronavirus pandemic, The Times is saluting these seniors.
We invited valedictorians, salutatorians and selected student speakers to share a few words with the Region; including speeches they had prepared for graduation day, their teachers' support and advice to students who will soon follow in their footsteps.
Here's to the Class of 2020.
Compiled by Carley Lanich, Matthew Moore and Kale Wilk.