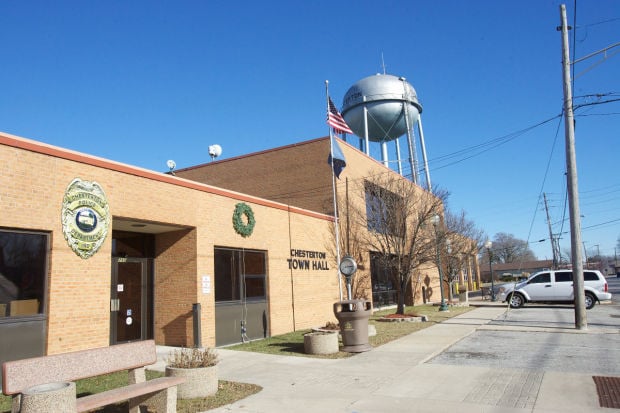 CHESTERTON — Blaring train horns in downtown Chesterton could become a thing of the past as the Town Council looks into creating a quiet corridor.
Engineer Mark O'Dell said he was looking into wording for the proposal and hopes to have it ready by the next council meeting in June, which will give the council a better picture of the costs.
"There's still some statute requirements I need to work on," O'Dell said.
Federal law requires trains blow their horns at street crossings unless certain safety features are added.
Trains frequently run through Chesterton's downtown, blowing horns as they reach intersections.
"Chesterton grew up around the railroads, so it's been part of our lives for a very long time," said Councilman Jim Ton. "They're not the villain here at all, they're just following the law. But the noise makes it so you can't leave your window open at night if you're close enough."
Ton, who claims the horns are the biggest issue among his constituents, said it's more than just a nuisance. It's impacting business and events downtown.
"We have all kind of activities as we're trying to revitalize downtown. We're really trying to get people to visit us from the dunes," he said. "But imagine trying to have a picnic in our park or walk around at one of our businesses there and you have this horn blaring. Having an outdoor movie event is a struggle, we have to keep pausing the movie waiting for the train to pass."
Chesterton has looked into establishing the quiet corridor for at least a decade, but associated costs have often forced the town to push the issue to the back burner. Ton said he wants it on the docket for at least some discussion every meeting in the future.
Other communities have successfully implemented a quiet zone, but not without considerable effort.
St. John and Schererville combined forces to initiate a quiet zone along the Norfolk Southern Railroad tracks from 77th Street in Schererville to Joliet Street in St. John.
Be the first to know
Get local news delivered to your inbox!