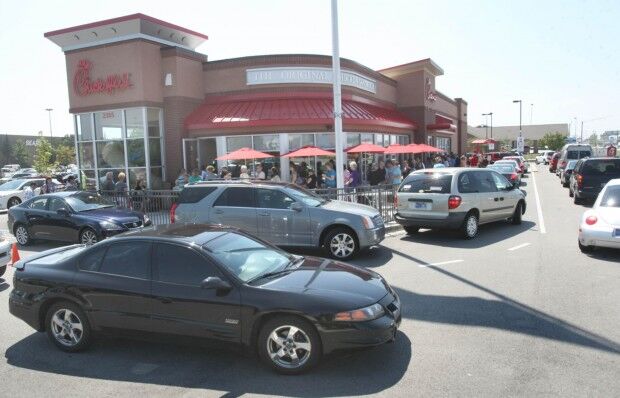 A developer plans to bring Chick-fil-A, Olive Garden and Longhorn Steakhouse restaurants to Schererville.
Hobart-based Luke Family of Brands plans to build a new development that will include the well-known chain restaurants at 317 U.S. 41 on vacant land between Franciscan Health Fitness Center and Lowe's.
A future phase of the development further from the highway will include retail, mixed office space or commercial property, Luke Family of Brands Development Business Manager Dan Tursman told the Schererville Plan Commission.
The developer has been seeking state permits to build the development near about a half-acre of wetlands between Indianapolis Boulevard back toward the train tracks just north of the Franciscan fitness center.
The proposed Oak District Development would connect to the fitness center parking lot and would add another intersection with traffic lights to allow access to the three new restaurants along Indianapolis Boulevard.
Christie Schachter with CDS Development told the Schererville Plan Commission Darden Group planned to open an Olive Garden, a Longhorn Steakhouse, and a third yet-unidentified sit-down restaurant that would be "another Darden concept on the same level as Olive Garden but with a different feel to it."
Orlando, Florida-based Darden also owns Cheddar's Scratch Kitchen, Yard House, The Capital Grill, Seasons 52, Bahama Breeze Island Grill, and Eddie V's Prime Seafood. It sold off Red Lobster, one of its best known brands, back in 2014.
Darden's flagship Olive Garden, a sit-down Italian restaurant known for its breadsticks, salad and many pasta dishes, currently has locations in Lansing, Michigan City, and by the Southlake Mall in Hobart. The Texas-themed Longhorn Steakhouse's only existing Northwest Indiana locations are in Hobart and Portage.
The Region's sole Chick-fil-A opened about a decade ago outside the Southlake Mall but the popular southern chicken sandwich fast-food restaurant also is eyeing a Valparaiso location. Chick-fil-A's new Schererville location will have a similar two-lane drive-thru that merges into a single drive-thru lane.
Georgia-based Chick-fil-A, which closes on Sundays and has been the subject of controversy over past donations against same-sex marriage, surpassed KFC as the nation's largest chicken-focused fast food restaurant a few years ago. Over the past year, it has had a rivalry with Popeye's over who had the best chicken sandwich.
Luke Family of Brands has been working to get the required approvals for the development from the town. Tursman told town officials all of the new restaurants are "anxious" to open by year's end.
Gallery: The Pav at Wolf Lake has some coronavirus PSAs
If you could go ahead and stay 6 feet apart, that'd be great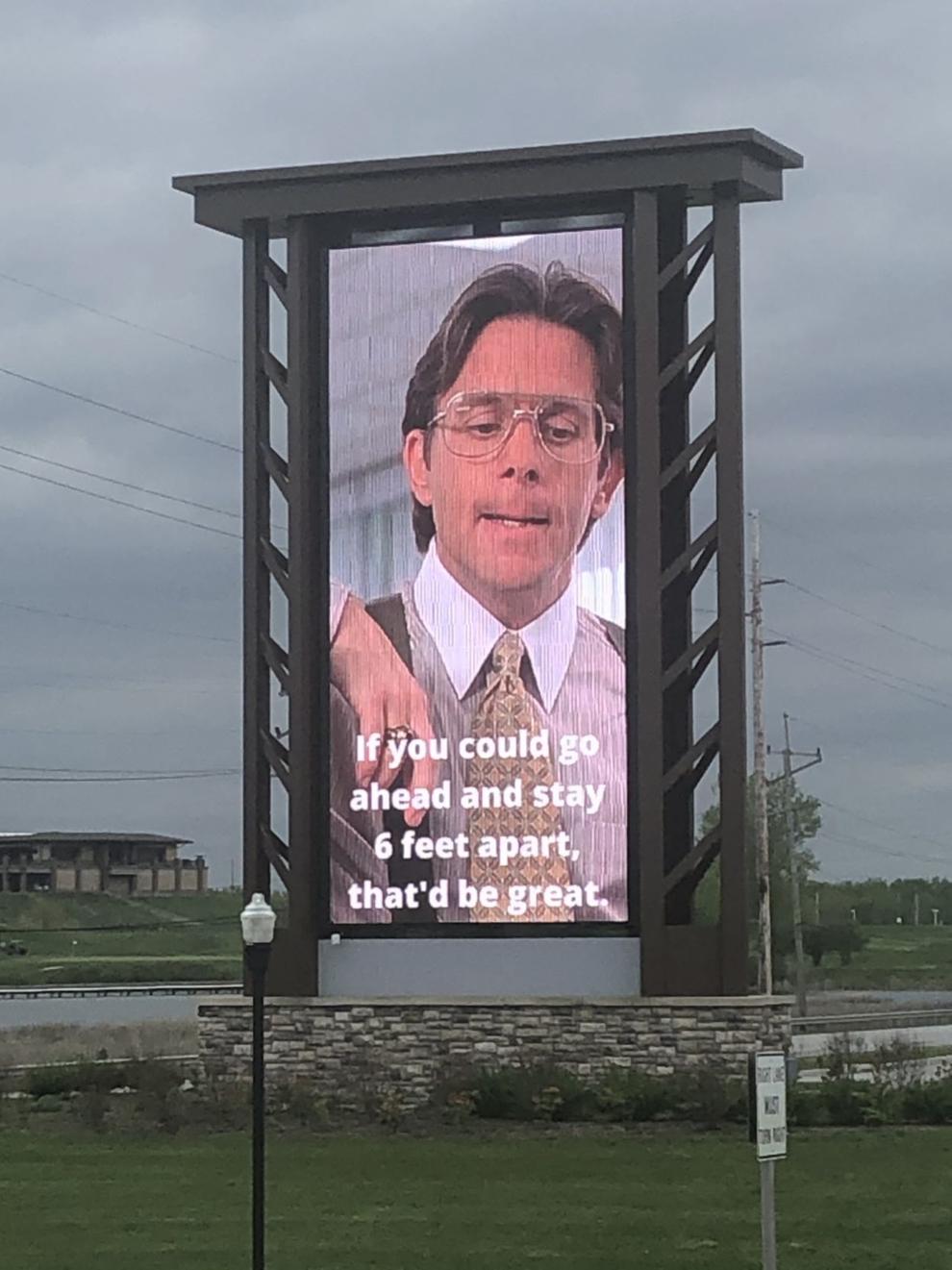 Don't stand so close to me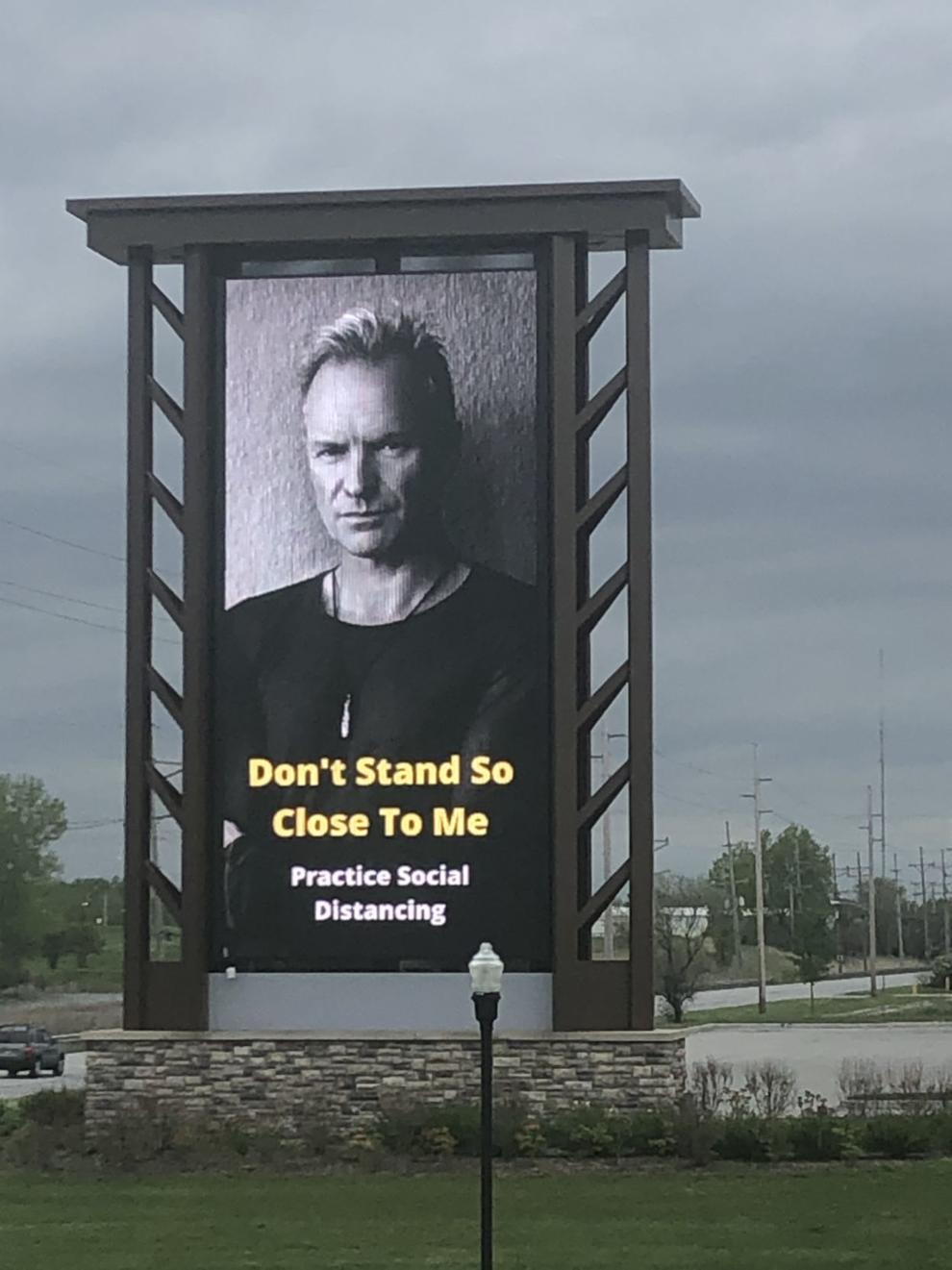 Feeling sick? Stay home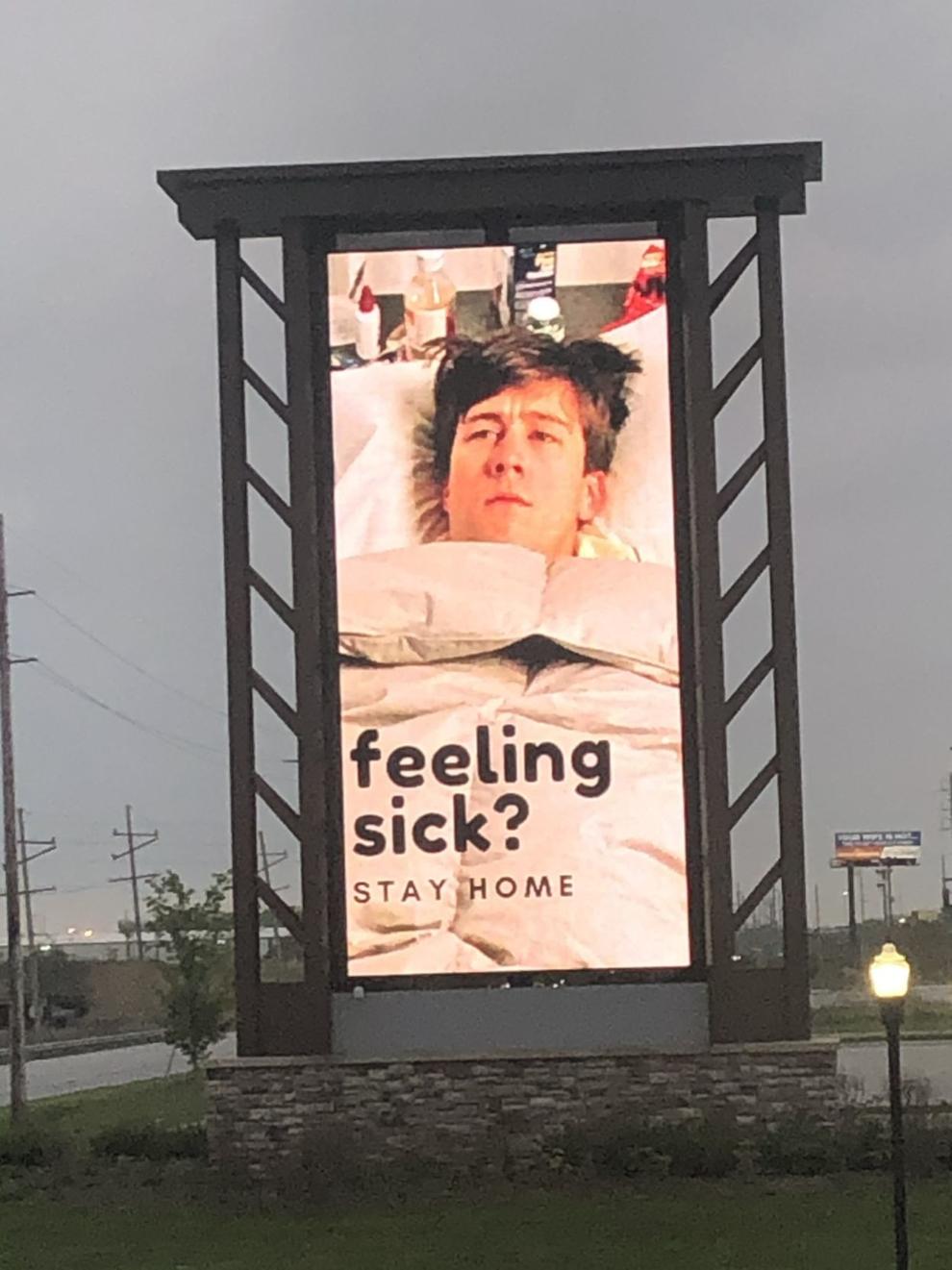 Wash your hands! Gosh!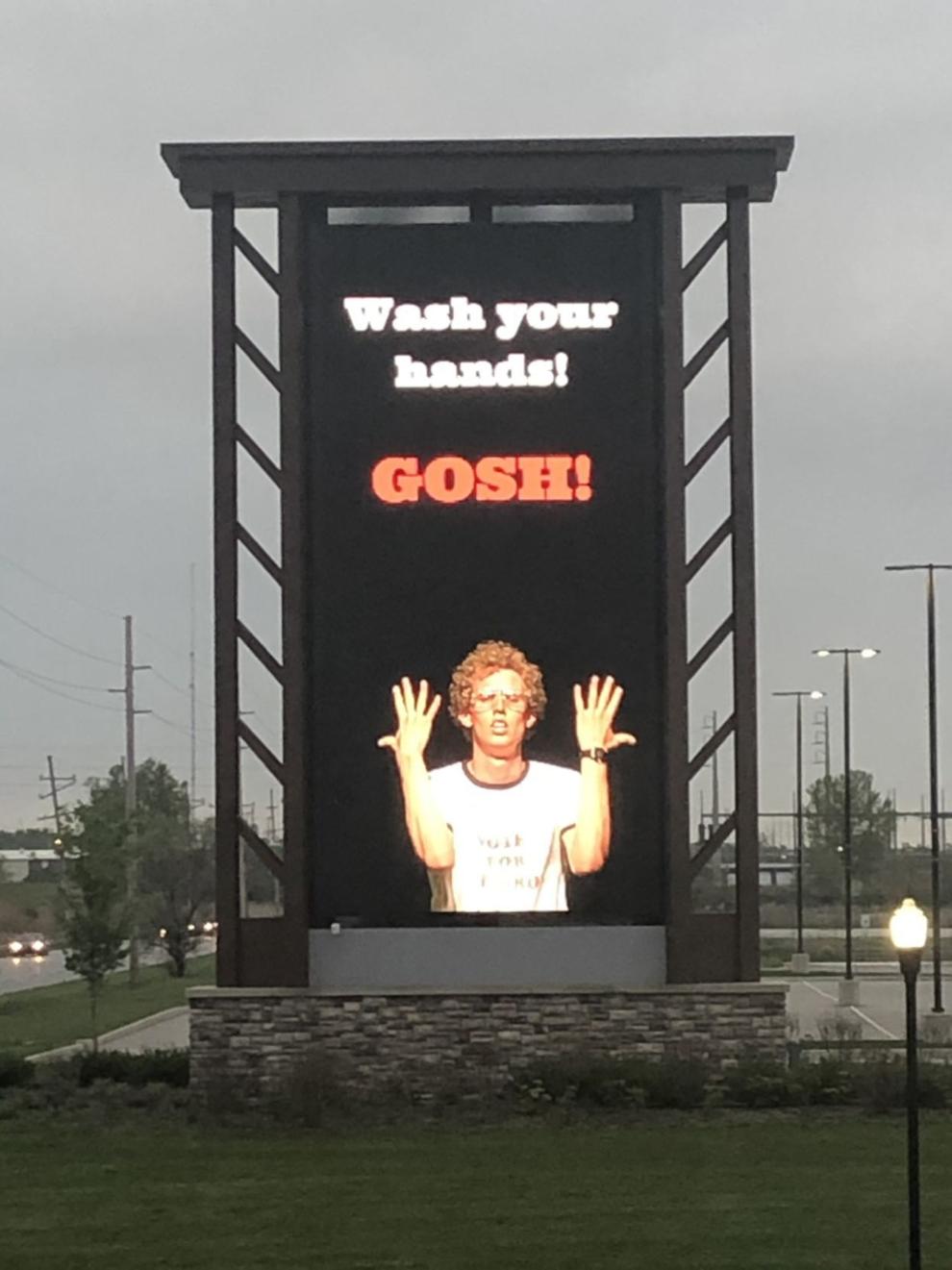 Be excellent to each other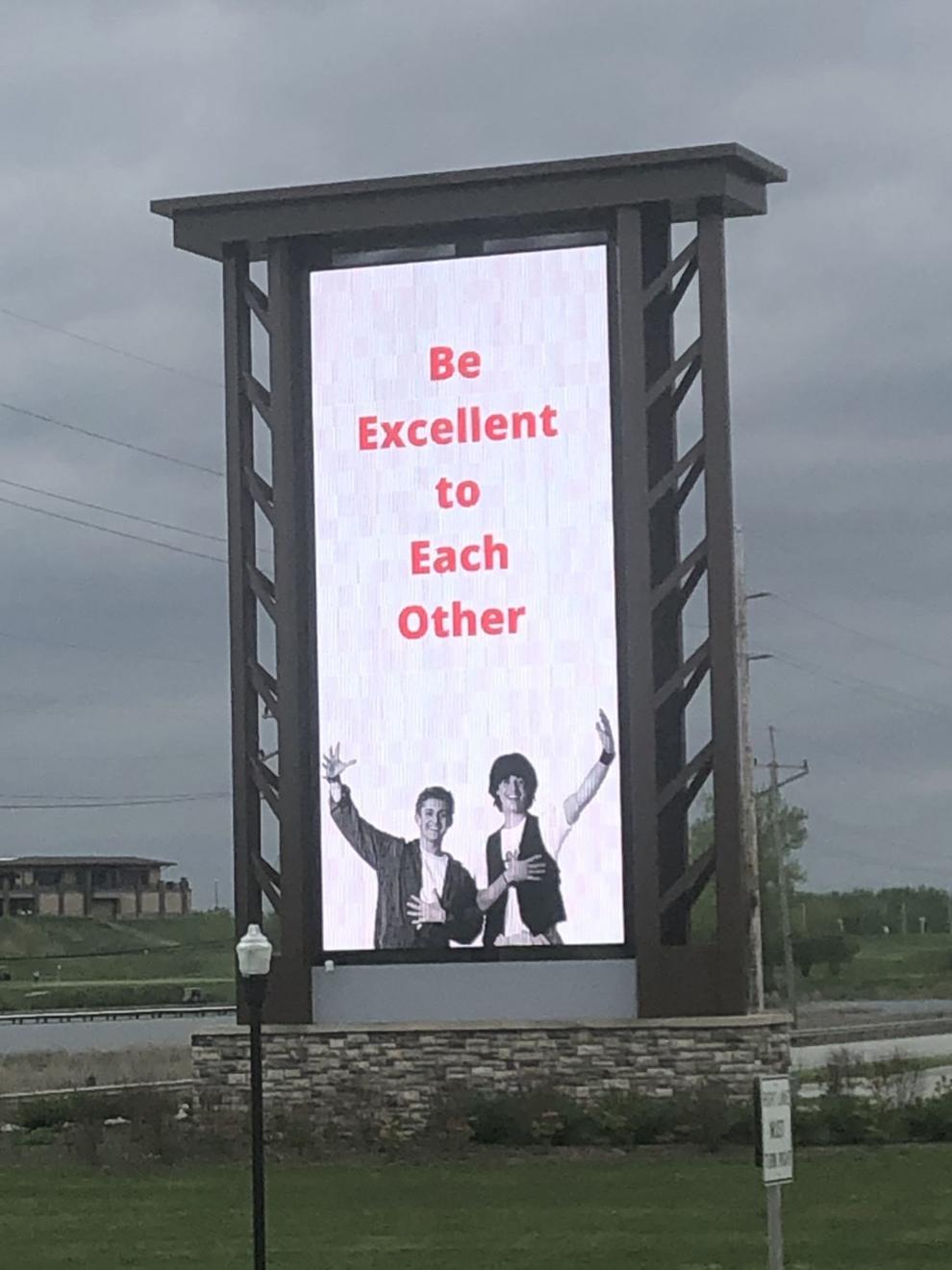 Crowds, nah. Social distancing, yeah.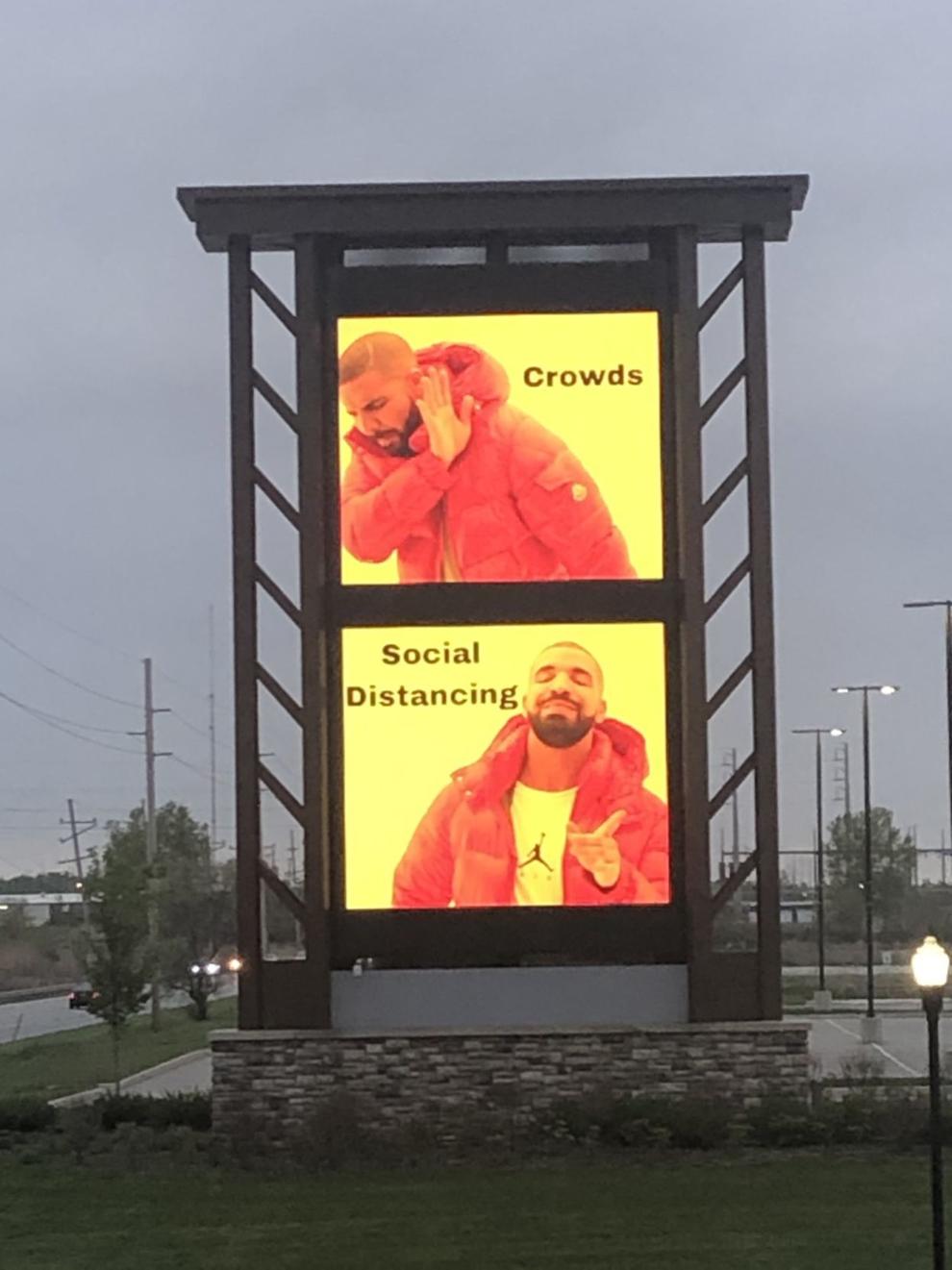 Keep calm and don't touch your face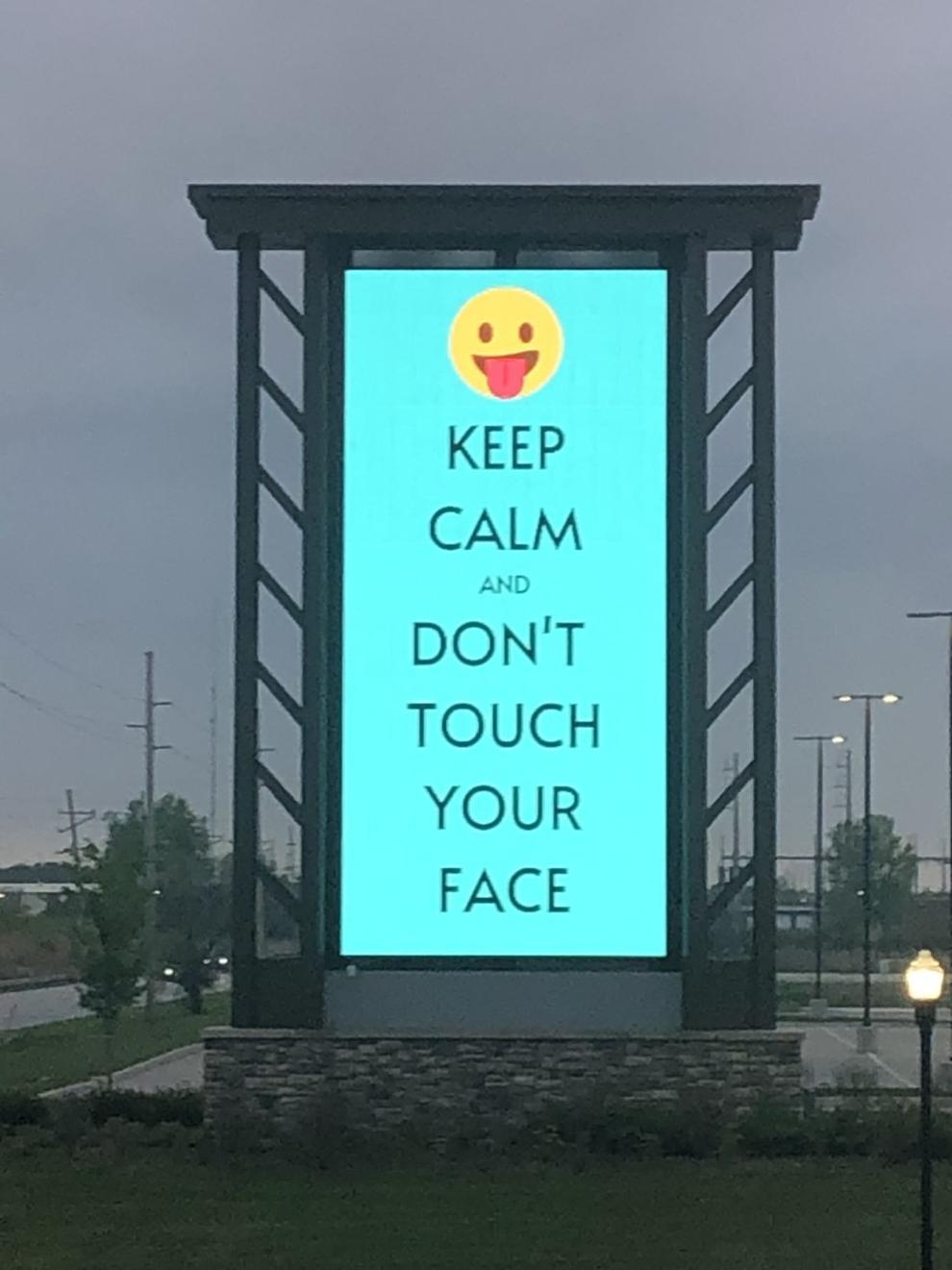 We've leveled up to Stage 2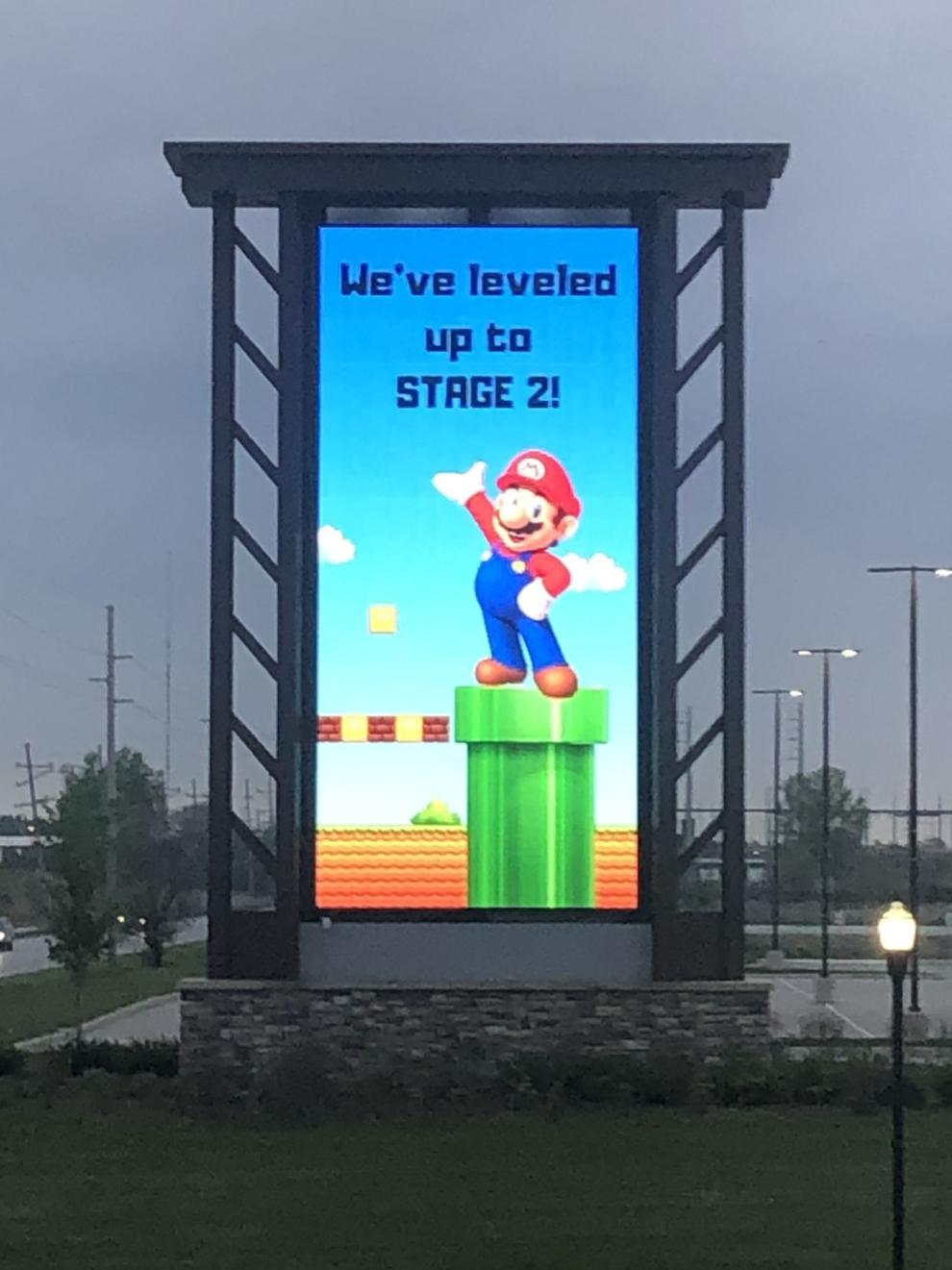 Stage 2: Manufacturing and construction fully open with social distancing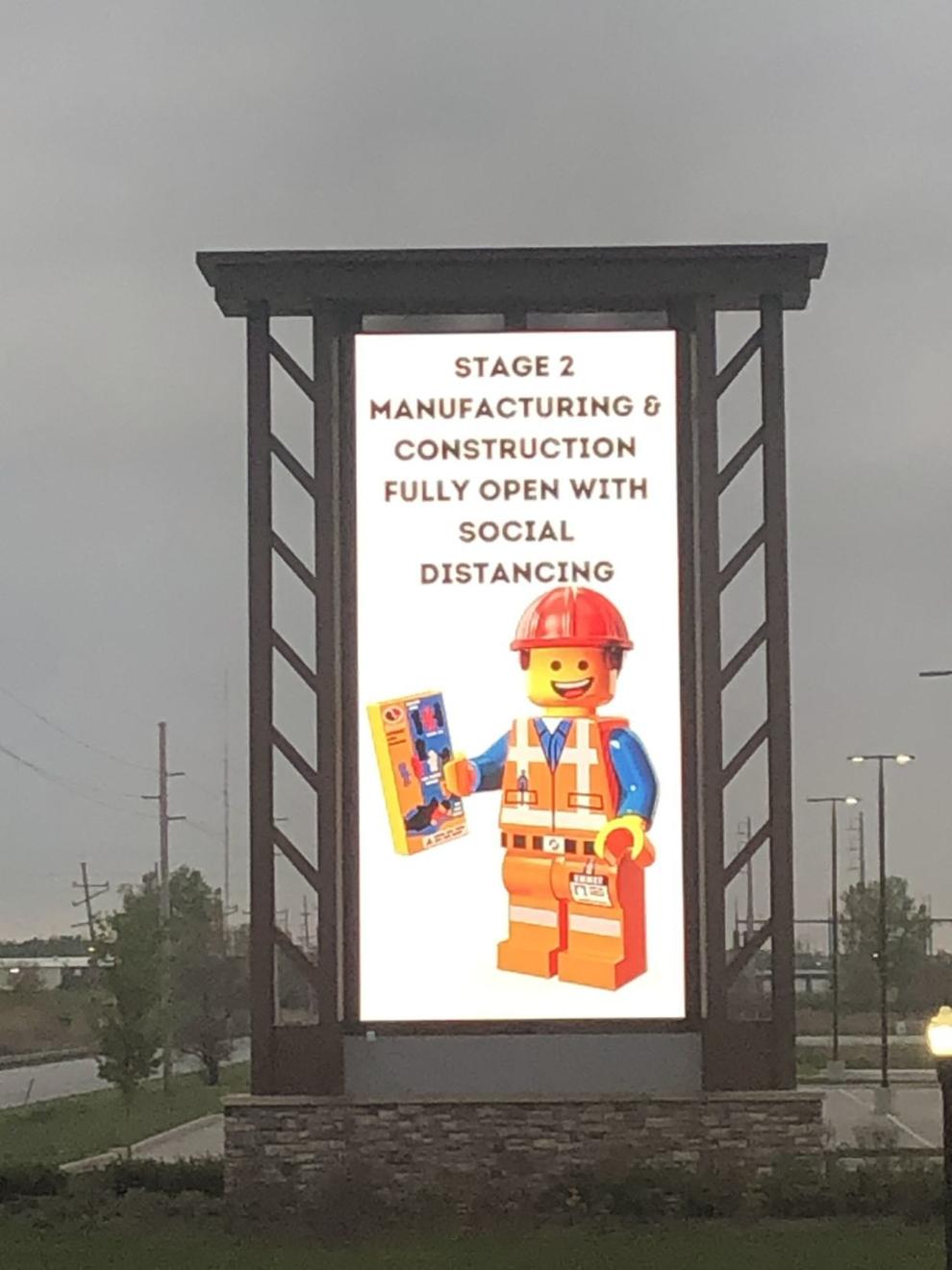 Stage 2: Retail stores open at 50% capacity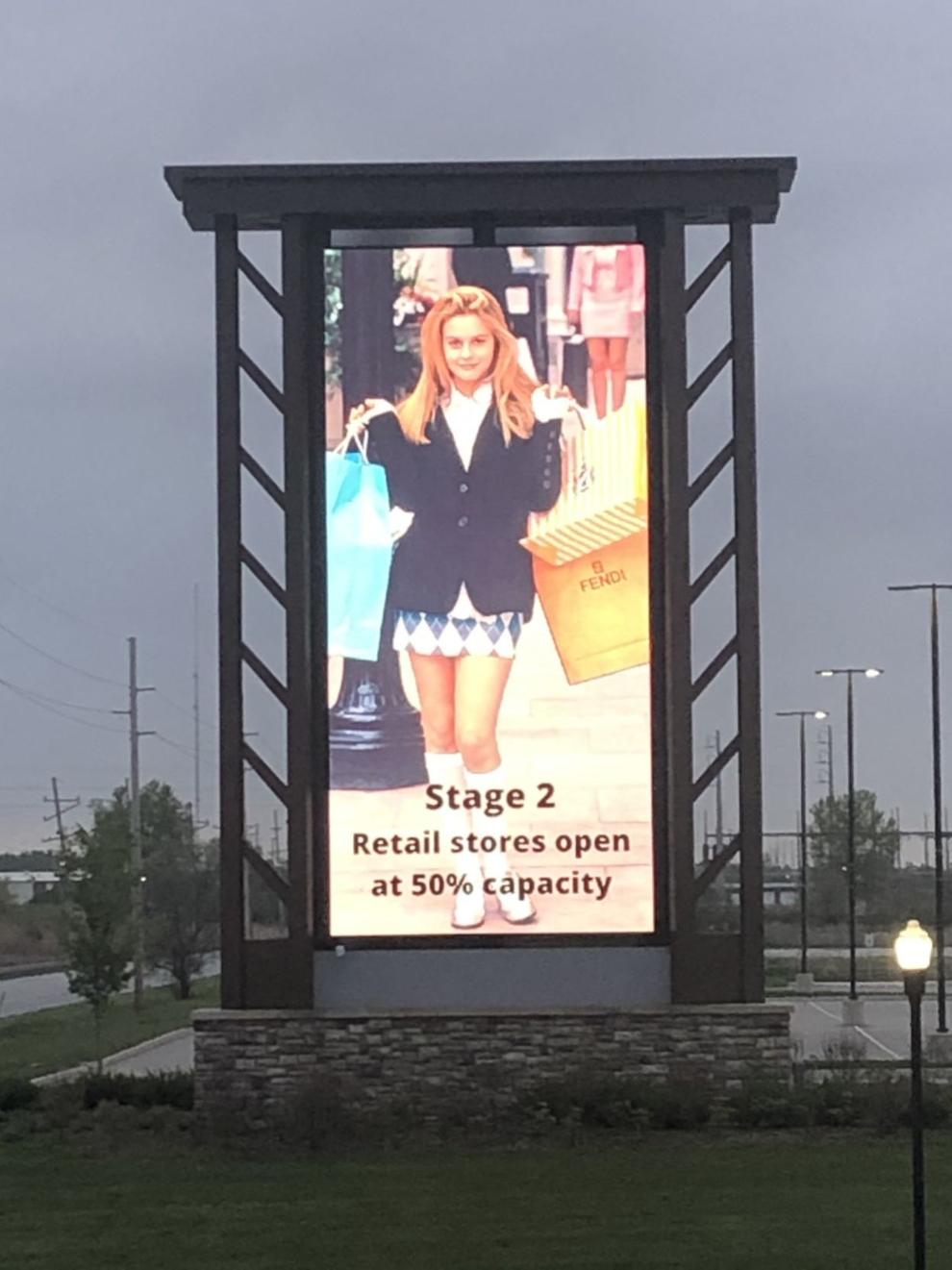 Stage 2: Salons, tattoo shops, etc. open by appointment only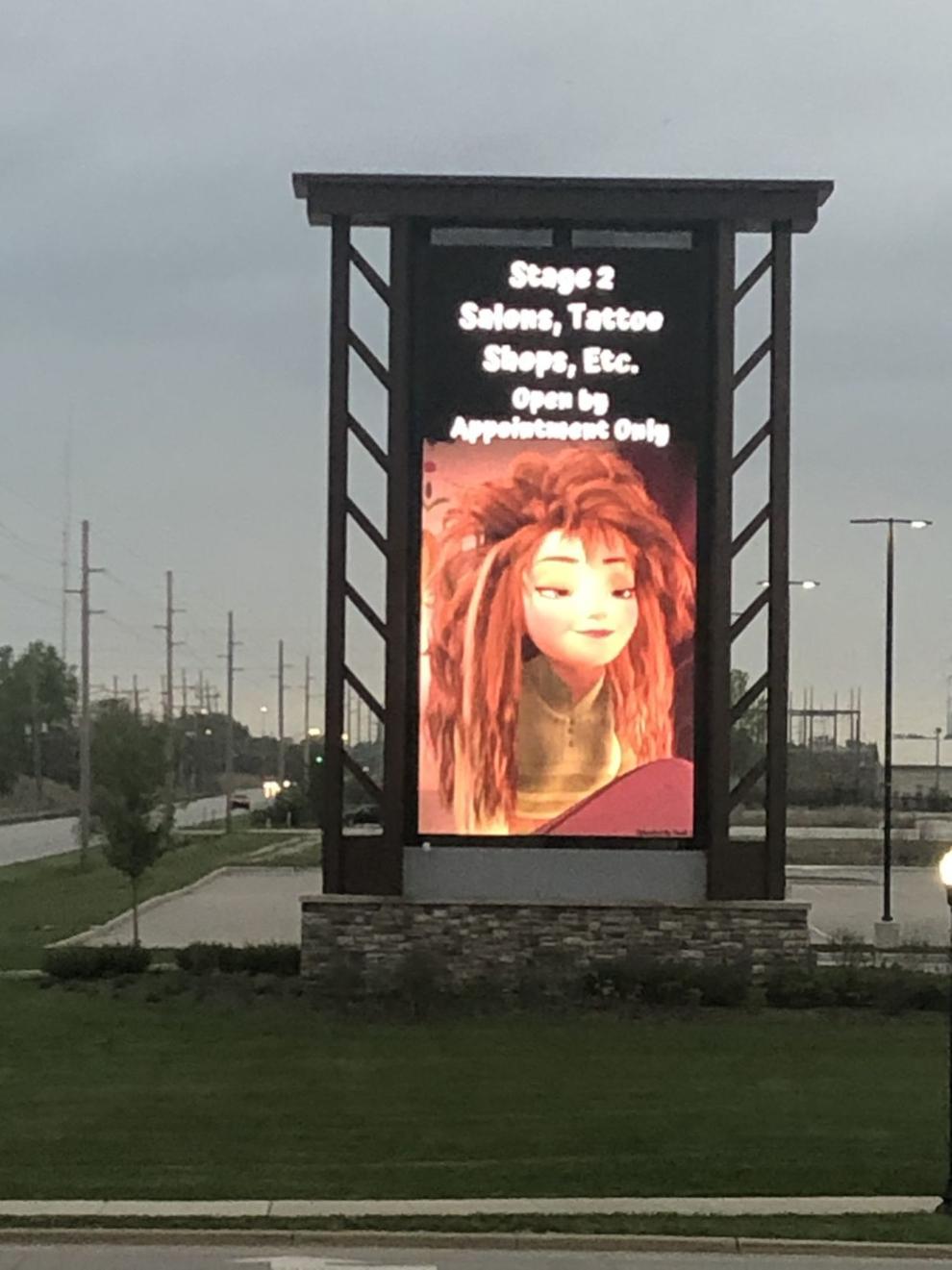 Gallery